AirAsia's plans for a joint venture airline in India would impact the pricing and yields of domestic carriers. It would also be a wake-up call for Singapore Airlines, said a JP Morgan research report.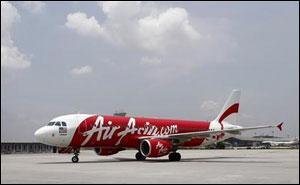 "We think it (the alliance) is negative for Indian carriers, especially SpiceJet, given its major presence in Tier II/III cities. With traffic under pressure, it would be a challenge to sustain higher yields. The entry of new players could put pressure on pricing," JP Morgan analyst Corrine Ping said.
Expanding sales network
AirAsia is expanding its distribution network and increasing its offline travel partners. It has tied up with various online portals, including MakeMyTrip and Yatra.com. Currently, its distribution network is small - it sells tickets through its own website, 20-25 travel agents and online portal Expedia, with which it has a joint venture.
"AirAsia has become aggressive in distribution and is signing more trade partners across India," said an aviation source.
A few months earlier, the airline had hired Malaysian Airlines marketing manager Devinder Singh Bindra to head its sales in India.
Unlike full-service airlines, AirAsia doesn't use global distribution systems to sell tickets and doesn't pay regular commission to agents. As an incentive, it allows agents to sell tickets at prices higher than the agreed purchase costs, the source said.
Sharat Dhall, chief operating officer of Yatra.com, said the airline was integrating its booking system with the portal. Soon, passengers would be able to book tickets on their site, he added.
"It is evident if AirAsia has to succeed in India and achieve a scale similar to that of SpiceJet or IndiGo, it would have to expand its distribution. It has tied up with us and is looking for other partners, too," said Keyur Joshi, chief commercial officer of MakeMyTrip. He added distribution costs in India were declining, with agency commissions falling to one per cent. "Paramount Airways had begun operations with a select distribution network, comprising few agents. But that didn't yield results," Joshi said.