The Supreme Court has admitted for hearing a public interest litigation (PIL) alleging a major scam during the tenure of Praful Patel as the Civil Aviation Minister in the UPA-I government.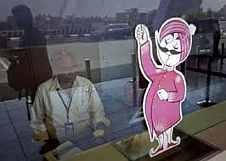 The PIL alleges "Scandalour and mala fide actions" under the minister's pressure driving the national charter Air India into heavy loss.

It quotes in support a resolution of the Air India's board passed on November 29, 2011 admitting "the scam in purchase and leasing of aircraft and attempts to quantify the loss."

The petition filed by Delhi Advocate Kamini Jaiswal on behalf of the Centre for Public Interest through senior advocate Prashant Bhushan has sought a thorough criminal investigation by CBI or a Special Investigation Team (SIT) to fix responsibilities, as already recommended by a Parliamentary committee, but ignored by the government.

It says such a probe will bring to book the culprits who indulged in brazen corruption as "corruption at high places is destroying the very soul of the Constitution and resulting in severe violation of the fundamental rights of the citizens."

The PIL challenges the Delhi High Court's June 1 verdict directing yet another Parliamentary Committee to make suitable recommendations.

The petitioner has filed reports of the Comptroller and Auditor General (CAG) as also certain quotes from the parliamentary panel to assert that "they leave no scope of doubt that a thorough criminal investigation is necessary in the case."

The PIL alleges that "the civil aviation ministry under the then minister put tremendous pressure on the management of the two airlines (Air India and Indian Airlines) to demand huge increase in fleet, take on many aircraft on lease and give up on profitable routes and timings."

It claims that "while the management of Air India under its then chairperson easily succumbed, the chairperson of Indian Airlines Mr Sunil Arora put up stiff resistance, and mainly because of him the purchase order of 43 aircraft was not increased as the ministry wanted while order of Air India was suddenly increased from 28 planes to 68 planes."

The PIL refers to a stinking letter written by Arora to the Cabinet Secretary on May 28, 2005 and says the government may be asked to place on record the entire letter as it would expose the scam since the petitioner could lay hands only on its four pages.