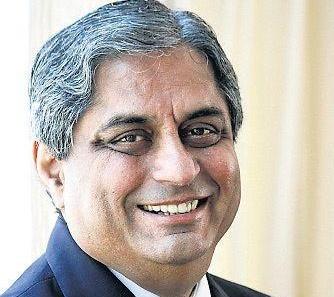 HDFC Bank Managing Director Aditya Puri has featured in the list of 30 best CEOs, published by America's financial magazine Barron's.
"Of the 30 CEOs in our original feature, seven have kept their jobs and only two remain on our list – Warren Buffett of Berkshire Hathaway and Michael O'Leary of Ryanair Holdings," Barron's said in its 11th edition of annual best CEOs, 2015.
This year seven other CEOs have been added to the list are: Robert Iger of Walt Disney, Joseph Jimenez at Novartis, Macy'sTerry Lundgren, Sergio Marchionne at Fiat Chrysler
Automobiles, Larry Merlo at CVS Health, Kevin Plank at Under Armour and Aditya Puri, Managing Director of HDFC Bank.
Barron's said Apple's Steve Jobs would surely have stayed on the list, if he were still alive. Jobs remained in the list each year until his death in 2011. Jobs' successor Tim Cook has joined the group this year.
All the 30 CEOs hail from all parts of the globe. While 20 of them are from the companies based in US, five are from Europe, and as many are Asian, it said.
"While we don't have a precise formula for constructing the list -- it reflects the collective wisdom of our editors and writers -- we target CEOs with at least five years under their belt," Barron's said.