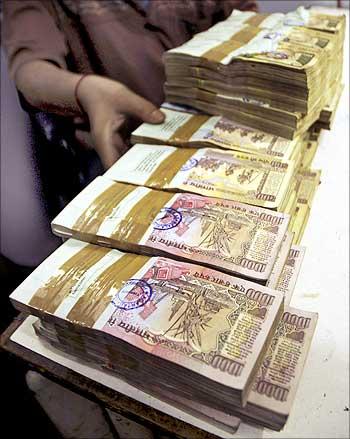 If 2009 was a year when three of the country's largest private sector financial services groups saw new faces at the top, next year could see over a dozen new faces lead state-owned financial sector entities.
With these vacancies coming up, the finance ministry, which has often in the past left these posts vacant for extended periods, has got moving. It has asked all banks for information about their executive directors so that a list of candidates could be drawn. The interviews are likely by February.
The government has also set the ball rolling on filling up the vacancies in the second rung. It has sought a dossier on general managers who could be promoted to the level of executive directors.
In 2009, ICICI Bank then managing director and CEO K V Kamath was the first to step down and take over as the bank's non-executive chairman. Then, in July, Axis Bank chairman and CEO P J Nayak resigned. Tomorrow, Deepak Parekh will move into a non-executive role at HDFC.
Next year, starting with United Bank of India (UBI) in February, 11 bank chiefs -- the highest in recent years -- will hang their boots. In March, Indian Bank chairman and managing director MS Sundara Rajan is due to retire, followed by chiefs of Punjab and Sind Bank, IBDI Bank, Corporation Bank, Canara Bank, Andhra Bank, Bank of Maharashtra, UCO Bank, Indian Overseas Bank and Oriental Bank of Commerce.
In addition, India Infrastructure Finance Company chairman and managing director S S Kohli's extended term is scheduled to end this summer.
The government is in the process of appointing new chairmen for Exim Bank and National Housing Bank, which have remained without full-time chiefs for several months now. The Pension Regulatory Fund and Development Authority will also get a new chairman.
According to sources, the government has identified new heads of UBI and Indian Bank. Dena Bank executive director Bhaskar Sen is expected to replace SC Gupta at UBI and the Kolkata-headquartered bank's executive director, TM Bhasin, is expected to move to Indian Bank.
The executive directors who will be eligible for CMD's posts are OBC's SC Sinha, S Raman of Union Bank, BA Prabhakar and M Narendra of Bank of India, RK Bakshi of Bank of Baroda, AS Bhattacharya of Indian Bank, MG Sanghvi of Bank of Maharashtra, and Ramnath Pradeep of Central Bank of India, among others.
Image: A bank employee counts bundles of Indian currency. Photograph: Jayanta Dey/Reuters