'Growth is coming from across geographies and verticals.'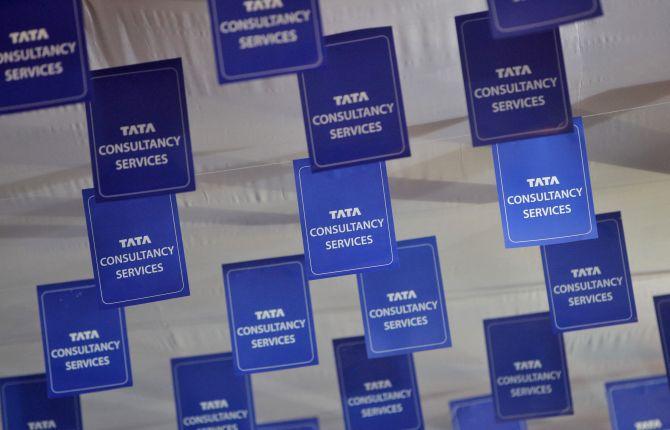 Tata Consultancy Services, India's largest information technology services company, is facing a "happy problem". Its profit margins (and revenue) fell short of market expectations in the December quarter (Q3), but that was mostly because it invested in building resources to service the huge influx of contracts. This is an unusual phenomenon for the historically weak Q3.
"Our competitors have done something different with IP-led acquisitions. Our business model is far more focused on internal innovation," TCS Chief Operating Officer Natarajan Ganapathy Subramaniam tells Romita Majumdar.
It (December) was certainly not one of the best quarters for you, especially after two quarters of excellent performance...
We think it was a good quarter.
We are pleased with the way we ended 2018, given that it is a seasonally weak quarter.
We have grown 12% year-on-year in the third quarter and signed deals worth $5.9 billion.
This is a 20% increase over the previous quarter.
Our entry into 2019 is much better than how we entered 2018.
So, there are no concerns at this point around growth momentum.
We are capturing demand well.
Also, we are not worried about the currency or macroeconomic situations.
The currency volatility in the third quarter was the maximum.
I don't think any foreign exchange dealer got it right.
From a business perspective, we captured the demand we saw.
We hired, trained, and oriented more people (than usual for Q3).
The total contract value (TCV) of deals signed in Q3 has surpassed estimates, but has also put unpredicted pressure on the supply side. Is the pricing mechanism robust enough to balance out additional costs?
It all lies in our ability to execute, because the demand is quite robust.
Of the $5.9 billion deals we signed this quarter, the US contributed around $3.1 billion, banking, financial services and insurance $2 billion and retail about $890 million.
Growth is coming from across geographies and verticals.
It is our ability to structure the execution that matters.
How much of it do we want to do locally?
How much will be in a structured agile manner?
Which are the near-shore and offshore components that we will use?
Together with our machine-first approach to adopt automation, we are confident the deals will be executed profitably.
There are macro concerns, such as a slowdown in the US economy and European spending after Brexit. Is TCS ready to counter that?
Europe and the UK have grown upwards of 20%.
The demand and pipeline that we have are very positive.
There is some softness both in the UK and Europe across automotive and manufacturing sectors.
Some banks over there are a bit cautious about their spending.
Barring these pockets of isolation, we don't see any other structural issues to call out for.
The contracts and pipelines that we see corroborate the fact that we will continue to grow both in the UK and Europe.
However, depending on how the Brexit scenario works out, people will figure out what they will do.
Some customers have figured out that irrespective of the outcome and they are both ready to spend and provide us any impetus required.
There are also some customers who are undecided about the outcome and are on a wait-and-watch mode.
We'll see what happens with Brexit.
Either way, there will be technology spends because people have to develop and modify new systems.
You announced two small acquisitions this quarter. TCS's CEO has also sounded very optimistic about these. Are there more in the pipeline?
We are not giving any guidance on acquisitions.
Anything that adds skill-set, intellectual property or a complementary customer base is all welcome.
It has to be something that we can quickly integrate and come with and IP rather than pure skill-set.
We are open to small and mid-sized companies.
Are you looking at IP-led acquisitions?
Our competitors have done something different with IP-led acquisitions.
Our business model is far more focused on internal innovation.
We are open to acquiring IP, which is domain related.
But we have not gone for technology-specific buys.
The entire core banking IP we bought and developed is domain-led.
It depends on the business model of the company, but we have not gone the way of licensed technology products so far.