TCS plans to build ignio as a standalone company.
Romita Majumdar reports.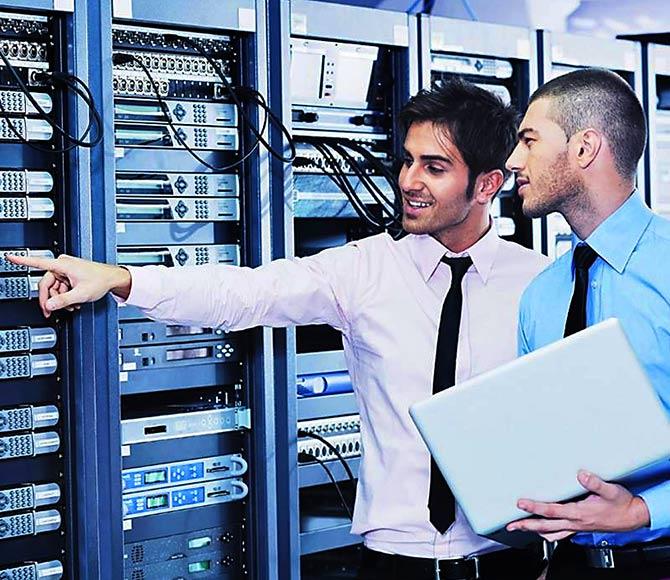 As it prepares for the next phase of growth of its cognitive automation software ignio, TCS is looking to build the product as a standalone company.
Developed within TCS Research & Innovation Labs in 2015, ignio has evolved as a top performing software globally, clocking revenue of $31 million in just its third year.
Around 50 firms globally, many of which are Fortune 500 companies, use the software at present, with average revenue per customer of $550,000 per annum.
However while most of its users are from TCS's existing client base, the software major plans to offer it as a standalone product, even offering the same to rival service providers.
"Ignio is a standalone brand and has been built to potentially be a standalone product company, both in terms of business model and architecture," said Rajesh Gopinathan, CEO and MD, TCS.
ignio as a product, Gopinathan said, has been able to meet the expectations of clients by delivering value within weeks after deployment, which has made Digitate -- the TCS unit that owns ignio -- "among the best performing software product companies within the first three years".
The product has over 75 patents filed in the AI, machine learning and intelligent automation spaces.
Ignio competes with Wipro Holmes and Infosys NIA, among others, although the firm said Ignio offers a cross-platform solution including cognitive reasoning as well as contextual automation solutions.
IBM Watson also offers automation solutions but combines with a larger spread of technologies for enterprises.
According to analysts, for an artificial intelligence-based product like ignio to be successful, enhancing the user base is extremely critical, which TCS is looking to drive now.
This is because the product requires a lot of user data to continuously learn and improve the expertise.
"In the past, Infosys also carved a separate identity for their banking solution (Finacle) to the extent that even competitors used it. So, if TCS seeks to compete with product companies, a separate identity is likely to boost adoption among competitors," said Pareekh Jain, senior vice-president (research), and managing director (India), HfS Research.
Around 83 per cent of ignio's revenue is generated from licensed contracts and the rest contributed by services. ignio clients are largely from retail at 25 per cent, BFSI (banking, financial services and insurance) at 22 per cent, followed by energy and utilities at 14 per cent.
North America presently accounts for 61 per cent of ignio's revenues followed by the UK (17 per cent), Europe (12 per cent) and APAC (10 per cent).
"Ignio continues to gain traction in the market place, with seven wins in Q1 (June quarter), and aspires to be one of the fastest software products to achieve $100 million in revenue," said Harrick Vin, vice-president of TCS and global head of Digitate.
The company added that its sales team is heavily incentivised to offer ignio-specific as well as automation-based services to customers at a strategic level.
'TCS has been expanding its (ignio's) applications across multiple service offerings and over time, its applications have evolved into a full spectrum cognitive automation and orchestration platform,' equity analyst firm Morgan Stanley said in a report.
'We believe products and platforms are becoming a key differentiator for TCS, helping it build a long-term sustainable competitive advantage,' the report added.