'A weak monsoon always spells disaster. But it's too early to have a pessimistic view.'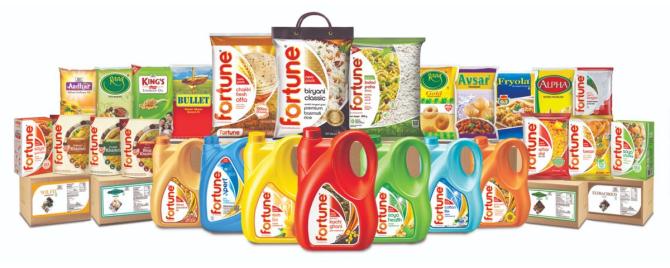 Adani Wilmar expects demand to look up with interest rates and inflation on a leash and rural demand sputtering to life.
After announcing its 2022-23 January-March quarter results, Angshu Mallick, managing director and chief executive officer, and Shrikant Kanhere, chief financial officer, speak exclusively to Sharleen D'Souza/Business Standard
When do you see top-line growth returning?
Angshu Mallick: In the commodity business, it is volume that matters.
We have grown 16 per cent annually. We have grown volumes by 5 million tonnes (mt).
The turnover has not gone up because edible oil prices have not gone up.
Our overall volume and market share of food has gone up. Also, our retail distribution has increased.
When do you expect margin performance to improve?
Shrikant Kanhere: This year's margins were influenced by inflationary pressure, market crash of edible oil prices, and rising interest rates.
With demand on the mend, interest rates are more or less stable. I don't think India will have any rate hikes.
The US, however, hasn't seen the last of rate hikes because inflation is still not under control in that country.
Less volatility in oil prices, interest rates not going up, demand improving, and inflation cooling off -- it is already below 6 per cent of the central bank's target-- should cause margins to improve from the first quarter of 2023-24 (FY24).
When do you expect institutional demand to return?
Kanhere: Institutional demand is connected to inflation. With inflation and prices cooling off, consumption goes up.
The moment consumption goes up from their side, demand will pick up for us as well. Institutional demand should also pick up from the next quarter.
The food business revenue has doubled in two years. What is driving its growth?
Mallick: The overall market size is big, but the brand share is less. The biggest market is wheat flour (atta) at 50 mt.
But the branded market is hardly 5.5-6 mt -- 12 per cent of the total market.
We have been able to push our volumes because we see a great opportunity as a national player.
The branded basmati rice market share is 35 per cent. The presence of brands like Kohinoor and Fortune have pushed up volumes.
We are the largest player in gramflour (besan), which is a 5-mt market in India and 10 per cent branded.
We have pushed refined wheat flour (maida) in consumer packs.
Have the e-commerce channels of distribution helped you see volumes grow in food?
Mallick: In the case of edible oil, the e-commerce channel hardly comprises 12 per cent share.
But when it comes to branded food, it is 23 per cent.
This means the modern-day consumer is ordering more on e-commerce.
Our e-commerce business is growing at 49 per cent per annum. The e-commerce channel is doing well for grocery.
How do you expect volumes to grow, considering rural demand has also picked up and you have increased your distribution reach as well?
Mallick: It is possible to grow food at the same levels for a few years at least because our base is still not very big. We do around 800,000 tonnes of food.
To grow from here on out is not very difficult.
In edible oil, the volumes are quite large, but we will do 7-8 per cent because our rural penetration is up, distribution is up, and our salience for brands is up.
Put together as a company in edible oil, we should grow more than the market.
While rural demand has witnessed revival, fears of El Nino remain. Could there be an impact later?
Mallick: Rural demand has come back, but El Nino is a worry for all. Reports state that there are chances that the monsoon will be somewhat below normal than last year.
There is a possibility that the first two months will receive good rainfall and the third month may not be that great for some parts of the country.
A weak monsoon always spells disaster. But it's too early to have a pessimistic view.
By how much do you plan to increase your total reach?
Mallick: Currently, we have a total reach of 590,000 outlets, which include 330,000 in urban and the rest in rural.
In FY24, we plan to reach 800,000 outlets.
Our indirect reach is around 1.6 million outlets and we are targeting a reach of 2 million outlets.