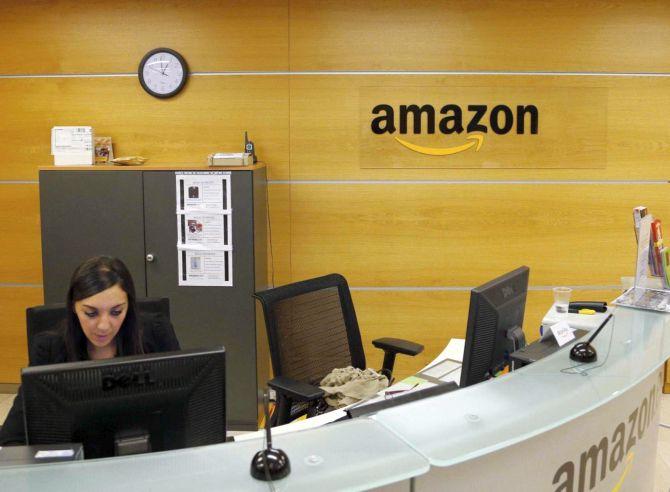 'We are adding 40,000 products a day and selling 30 million products across hundreds of categories.'
'We maintain that we are not an app-only company; we are a customer-only company.'
'We will continue to aggressively invest in the India market.'
Backed by its $89-billion US-based parent, Amazon India plans to invest aggressively to compete with the likes of Flipkart, Snapdeal, Paytm and others.
At a time when marquee venture capitalists are thinking hard before writing big cheques for Indian start-ups, Amazon India head Amit Agarwal, below, left, tells Business Standard in an interview that investment needs will not hold back his company.
Edited excerpts:
The year 2015 is about to end. How would you describe the year for Amazon's India operations?
It was the second year of Amazon's presence in India, and it was important as it allowed us to be a leader in things that matter to us.
These include selection or range of products on our platform, value or price of products, and speed of delivery.
For instance, we are adding 40,000 products a day and selling 30 million products across hundreds of categories. We have around one million products in stock ready to be shipped anytime -- that's the largest in India.
How did you go about it?
We have been able to achieve it through investment in fulfilment centres, focusing on sellers and introducing innovations, many of which are India-specific.
In terms of fulfilment centre infrastructure, our capacity has reached five million cubic feet.
As for service, Diwali sales at Amazon showed 70 per cent of our products were eligible for next-day delivery. There has been a 300 per cent jump in paid premium delivery, too.
What were the noticeable differences between the first and second years?
If price was the big driver in the first year, it was convenience in the second.
In fact, according to analytics firm App Annie, there was 320 per cent growth in mobile app downloads for Amazon.in during the past year -- twice that of the next competitor in the market.
It was also the most visited site on desktops, according to data from Comscore.
Do you have any plans to turn an app-only company in India?
Absolutely not. We maintain that we are not an app-only company; we are a customer-only company. In the end, customer should have the ability to shop anytime, anywhere, anyhow.
Amazon announced a $2-billion investment in India last year. When is the next investment coming and will the figure be higher than $2 billion?
All I can say is that we will not be held back for investments. We have an open cheque book. We don't manage to a number but to the customer's expectation.
Have you already invested what was announced last year or are you still left with some of that cash?
I cannot share those details. But we will continue to aggressively invest in the India market.

There's much talk about a bubble bursting in India's e-commerce market. What's your view?
I am ill-informed to answer that question. We at Amazon don't focus on short-term issues like these.
These are very early days for Indian e-commerce. It's not even day one of the journey yet. We must think of the long road ahead in India.

Have you found the competition in the Indian internet business much more intense than what you had perceived in the beginning?
We are focused on customers, and not competition.
These are very early days and things will change, whether sectoral landscape or technology used.
And, we will continue to focus on things that don't change, and that is customer expectation.
Most e-commerce companies in India said they are focused on growth over profitability. But that seems to be changing; a lot of them are now targeting profitability. Is that Amazon's approach, too, for the India market?
We are very focused on growth.
So, you are not looking at profitability at all?
You don't run any business without looking at profitability. But we are focused on growth.
In the recent policy changes linked to foreign direct investment, there was nothing for e-commerce companies. Are you expecting FDI to be permitted in e-commerce?
I have nothing to share on the policy front. Our perspective is that overall FDI is good.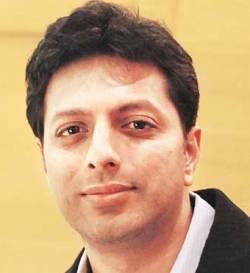 How many fulfilment centres does Amazon have in India?
We have 21 that are owned by us, and 15 seller facilities.
What is the status of Amazon's tax-related issues with the Karnataka government? Does that impact your expansion plan?
As for tax issues, we think legacy laws are not keeping pace with modern business. We are engaged in a dialogue with them (the Karnataka government). We will continue to expand in other centres till the issue in Karnataka is resolved.
Image: View of the reception of Amazon Europe Holding Technologies in Luxembourg. Photograph: Francois Lenoir/Reuters