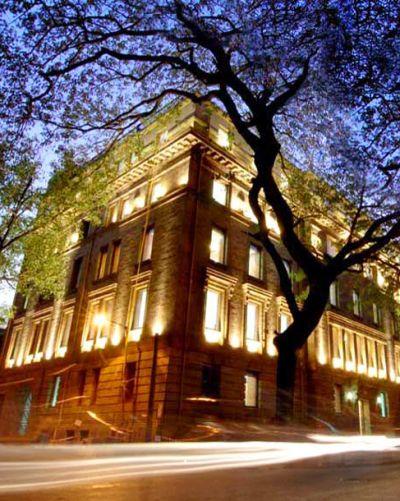 'I think our portfolio is looking strong.'
'We have done a number of things to focus on retention.'
'Over the past three-four years, revenue per person on incremental basis has been growing and we think, we can scale it.'

With better-than-expected fourth quarter numbers, India's largest information technology services provider broke the six-quarter jinx.
N Chandrasekaran, below, left, chief executive officer & managing director, Tata Consultancy Services, feels that all growth parameters are healthy and the firm is entering the financial year on a stronger note.
In an interview with Shivani Shinde Nadhe and Sheetal Agarwal, he talks about headwinds in FY17, automation impacting its hiring, doing away with Bell Curve appraisal and reaching $5-bn digital revenue target earlier than stated.
Excerpts:
You are already into the first quarter of FY17. How is the demand outlook?
From our point of view, all sectors are looking good.
Take banking, financial services and insurance, though we did very well in that, we had a headwind in insurance last financial year.
BFS grew faster at 14.8 per cent but insurance dragged it.
Today, we believe, BFSI is in a good shape.
Demand environments in sector like retail, consumer products, travel, and life science are very good.
On telecom and media, I need to see how much we will grow but we are coming out of it.
So, from the sector point, we see momentum.
But, it is also a fact that we had a poor exit rate.
You said headwinds were lower than last financial year, could you please elaborate?
From a sector and market point of view, we do not see any major headwinds.
The headwinds that we saw last year may have eased out but in many, the growth will tend to be flat.
But there will be no de-growth.
So, Diligenta will be more or less flat, and Japan will see a moderate growth.
You had said in the past that Diligenta will bottom out by Q4 FY16, what gives you confidence on that and why is growth in Japan still slow?
One of the things with Diligenta is that the business is predictable.
Hence, unless we get some new wins, growth there will tend to be flat.
We believe that we have reached the bottom of the drop for Diligenta.
From here, if we win new deals, we will grow or remain flat.
Japan is growing at a minimal growth rate.
For Japan to grow at a higher growth, our penetration into each client has to increase.
How we do that is what is taking time.
We knew that Japan will be slower than the other markets but I would rather build the business with right relations and business model than just chase revenues.
There will be growth but a moderate growth.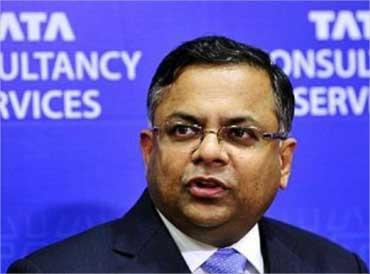 You have said gross hiring will go down for FY and also the fact that TCS is aiming to be visa-independent. Please elaborate.
Hiring will go down for FY17 and onwards.
We have done a number of things to focus on retention.
We have moved away from the Bell Curve appraisal model.
Second, our attrition is coming down and the number of initiatives we are taking, we believe, will bring down attrition further.
We have invested in number of productivity and efficiency initiatives and they will start getting deployed.
Over the past three-four years, revenue per person on incremental basis has been growing and we think, we can scale it.
Third, automation and deep learning capability that we have built will drive efficiency. With all these in place, we expect to reduce headcount.
For FY17, our lateral hiring will be much lesser.
Subsequently, we do see our hiring from campuses also going down. Having said that, we will continue to hire in other markets but it will be calibrated.
What are your plans for reducing dependence on Visa?
We have a lot of different parameters, like automation, global delivery models and local hiring, that we think we can bring together to serve our clients.
We are at a time and position that we do not need higher number of visas.
Hence, the number of visas applied for this year is one-third of what we did last year.

We need to execute our engagement to the satisfaction of clients, and we need the right skills at the right place.
We cannot just stick to one model, and are adapting our global delivery models to zero in on the new factors.
A lot of thought has gone into it before we made this statement.
India has crossed the $1-billion mark in terms of revenue. But the percentage contribution to total revenue has come down from 11-12 per cent to 6.2 per cent. How do you see this panning out in FY17?
Yes, the percentage of contribution has come down and it will be so because the market size in India is not as large as other markets.
Besides, we are also growing in other newer markets.
Going forward, I do not think the momentum will be consistent but growth will be better.
I think our portfolio is looking strong.
We have a combination of corporate, government businesses and our platform business.
How is the digital business growing?
It is no longer about just building an app.
For instance, in banks, if you are dealing with wealth management, customers may want an artificial intelligence-based solutions for their investment strategy.