'The e-commerce market in India will be $50 billion in size by 2020.'
'Pride in being Indian and buying Indian is growing.'
'Post-DeMo, the economics of wholesale has changed, which augurs well for consumer goods and retail.'
As the head of the consumer and retail practice at The Boston Consulting Group (BCG), Thomas Lutz, bottom, left, has a close view of these sectors in all markets the consultancy major operates in.
This includes India as well, a market that Lutz shows a keen interest owing to its "dynamism".
An alumnus of the Harvard Business School, US, Lutz, has been with BCG for over two decades. In an interaction with Viveat Susan Pinto, Lutz highlights some of the top consumer trends in India and the way forward for companies. Excerpts: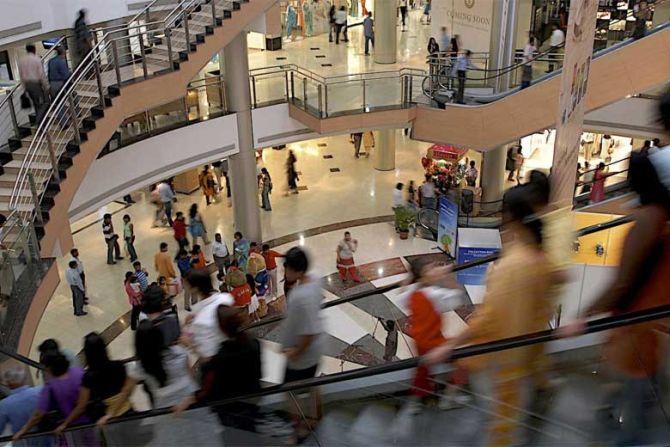 Your assessment of the Indian consumption story and where it is headed in a post-goods and services tax (GST) era?
India's consumer market is an attractive one. It will be a $4 trillion market by 2025, which is huge.
It is a market that will also undergo change due to the influx of digital.
A growing middle and affluent class here means that the demand for high-quality products will increase from not only tier 1 cities, but also tier 2, 3 and 4 markets.
In my view the long-term growth story of India's consumer market is intact though there have been short-term blips caused by demonetisation and GST.
There is a view that the note ban as well as GST have set the consumer goods and retail sectors back and that recovery will take time. Your views on this.
If I look at demonetisation, it has actually had a positive impact on organised retail. Immediately after the note ban was announced in November last year, the share of organised retail grew significantly.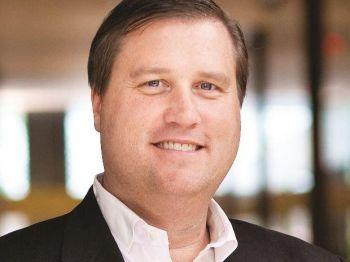 Even from a distribution channel perspective, the unorganised wholesale channel, for instance, has come under some pressure following demonetisation because cash transactions have been squeezed.
The economics of wholesale, in other words, has changed, which augurs well for consumer goods and retail.
If I look at GST, in contrast, the impact varies based on categories.
While apparel, lifestyle, fashion and consumer durables saw inventory clearance sales in June, fast moving consumer goods saw no sales at all in the second half of June as retail trade desisted from picking up stock in the run-up to GST.
So while FMCG suffered in June because of de-stocking, July onwards the situation began to improve there.
In fashion, lifestyle, apparels and consumer durables, on the other hand, the (sales) picture was muted in July after pre-GST discount sales in June.
So I would take a three-month consolidated view (July to September) to fully understand the impact of GST on consumer goods and retail following implementation.
My sense is that this will ease over time.
How strong do you see the influence of digital on sales of consumer goods in India?
Over 50 per cent of sales will be digital or influenced by digital in some way by the year 2020.
Our assessment is that the e-commerce market in India will be $50 billion in size by 2020, led by categories such as fashion and consumer electronics.
FMCG will be a small part of this. Obviously, companies will have to react to this change swiftly if they wish to capitalise on this trend.
Is the Indian consumer surprising you as far as online shopping behaviour goes? Large appliances as a category, for instance, is taking off online. Your thoughts on this.
The short answer to this is yes. The Indian consumer is surprising us with his or her online shopping behaviour and I see this trend growing as the need for convenience grows.
What is happening in India today is what happened in the US some time ago.
Fifteen years ago, we never thought that people would buy diamond, jewellery or furniture online in the US.
That has changed now. Similarly, people in India are beginning to shed their fears and go beyond small items when it comes to buying online.
Yes, millennials and digital natives are adopters of this trend, but it will spread to other consumers as they see people buying online. That is what happened in the US.
Many speak of the Patanjali effect on consumer goods. That is the preference for Indian brands. But can you quantify how many people here are choosing Indian brands?
We track the willingness of consumers to buy Indian brands on an ongoing basis.
About seven years ago, two-third of consumers would prefer a foreign brand and one-third would prefer Indian brands.
That was the ratio. But now the numbers have almost flipped. Around 60 per cent of consumers now prefer Indian brands, while 40 per cent prefer foreign brands.
So yes, the pride in being Indian and buying Indian is growing.
Photograph: Sima Dubey/Reuters