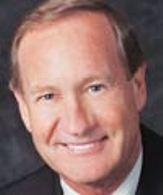 Addressing internal audit and risk management are top-of-mind issues for today's executives. Protiviti Inc, one of the world's largest independent business and risk consulting firms, specialises in internal audit, estimated to be a Rs 1,35,000-crore (Rs 1.35 trillion) business globally.
The firm competes with the big four - PricewaterhouseCoopers, Deloitte, Ernst & Young and KPMG. Executive Vice-President (international operations), Protiviti Inc,
Gary Peterson
, who was in India recently, tells
Arunima Mishra
that among other facets of internal audit, corporate governance is an area Indian corporations need to focus on to stay competitive globally.
Peterson oversees the strategy, and leads the management team for the firm's businesses outside North America - that is, the Asia-Pacific region, Europe, Latin America and West Asia.
How big is the internal audit business globally, and what would be its size in India?

Internal audit as a function has evolved into a well-recognised, value-added global profession.

It is demonstrated by more than 90,000 professionals engaged in the business worldwide. The internal audit market is estimated at $30 billion (Rs 1,35,000 crore) globally. In India, the volume of internal audit has taken a two to three fold leap over the last two years.


How has Protiviti differentiated its services? How has it grown since launch?

We are currently focused on three basic areas: One, internal audit, which is the core business for us.

Two, consulting on issues related to risk and governance, general consulting on key areas such as technology and risk associated with technology, business process related consulting - on how to do one's business more efficiently and attractively. Three, anything related to supply chain.

We do litigation consulting as well. We work with litigation companies as well as lawyers. We help companies that are going for restructuring. But we don't compete with companies like Accenture on technology as it is our client as well as our business partner.
The role of governance is very important in a public company. For instance, in the US, there was a major change in the corporate world in 2003. The first five years of our existence our primary growth was fuelled by the regulation that had been passed in the US, which came out of the Enron scandal that put Andersen out of business.
In the consulting business, we are present in more than 20 countries, and we have not added any country in the past year or two.

If we had launched Protiviti with the aim that we will be a US-based company, I would not have joined here. You can't operate in Silicon Valley if you are not an international company. You will never survive there.
Protiviti has more than 60 operations globally, but most of its revenue comes from the US. The revenue per hour in India is less than that in the US (which is less than the revenue per hour in Europe and the UK).

What are Protiviti's expectations from Asia in general and India in particular?

Protiviti, a wholly-owned subsidiary of Robert Half International Inc, has more than 60 locations worldwide. It launched its India operations in October 2006. India is a dynamic market with a large labour pool, and I would expect this to be a major market for us. We are going to increase our employee strength in India.

Presently, our workforce in India is 150 plus, which we will take to 200 plus in the near future. Globally, we have 2,500 employees. Even though there was an economic slowdown, the company saw robust growth in its first five years.
We continue to grow in India. In fact, Japan, China, India, Korea, Australia, Singapore are the new-age major economies after the Western world.
In the US, we total more than 1,000 employees. Almost 50 per cent of our people are in the US, and 50 per cent outside the US. Revenue-wise, two-thirds of the revenue comes from the US, and the rest from outside - that is, from countries such as India, China and Mexico.
What are the challenges for the internal audit function in Indian companies?

Internal audit refers to the practice of overseeing whether the broad policies outlined in board meetings are followed. It has become a vital component in today's risk environment.

Fraud is a big risk for any organisation and it must be addressed promptly, especially during a period of economic uncertainty when fraudulent activities tend to rise.

It is estimated that an organisation loses nearly 6 per cent to 8 per cent of its annual revenue to fraud. Post the Satyam crisis, there is a perception that many such fraudulent activities go undiscovered in India. Internal audit can play a significant role in combating risk.
A lot of Indian corporations were unaware of the value addition that internal audit could bring to their businesses and profitability. They looked at it as an additional expenditure. Post the Satyam episode, companies are becoming more receptive to this idea.
So what measures, in your opinion, should a company take to check internal management fraud?

It starts with good corporate governance, and sound corporate control and an efficient internal audit function. As internal audit is focused on governance and control, you know what the right things to do are.
Thus, there is more participation in discussions, and as a result comes recommendations on what needs to be done. One step can be to put a continuous check on the internal functions.
Before joining Protiviti, you served as a partner with Arthur Andersen for over two decades. While at Andersen, you also initiated outsourcing of internal audit services. Please tell us about it.

Earlier, companies used to have their own internal audit departments. But owing to specialised service requirements, and to strengthen their corporate governance mechanisms, more and more companies are outsourcing their internal audit functions.

Outsourcing of internal audit work provides companies an independent opinion on policy matters. Also, internal auditors are responsible for overseeing whether the company's policies are in sync with its broad risk appetite.

Besides, many companies are reluctant to invest a huge amount of money in their internal audit practice; they prefer outsourcing it.
In 1988, I went to Chicago for four years where I developed and implemented for Andersen its outsourced internal audit services. That whole new concept is now called BPO (business process outsourcing). It was a revolutionary concept back then.
After corporations in Europe began focusing on outsourcing their financial services, it became much more natural for an audit company to outsource internal audit, which became a big business for Andersen, and now a core business for Protiviti.
What are the sectors that interest Protiviti in risk consulting?

We can't single out one particular industry as our services span industries. Yes, the penetration in different countries can be different. In India, for example, the telecom market is pretty strong.

One interesting thing that we do in India is off-shoring: We have technology products (software) that we sell with our services. Most of these people who used to support this product were in the US, which we have off-shored to the Indian soil now.

We did save money by shifting this part of the business - technology support and our knowledge management support - from the US to India.
It also depends on the regulatory reform services practice, which is huge in countries such as the UK, the US, Holland, Japan, Australia, Germany, France and Italy; in India, it is not that big.

Which are the service areas where you see demand from India growing?

Corporate governance is probably a significant area India can focus on, which will come with time. The country is old, but the economy today is a new economy. Whenever there is regulation, people need help in interpreting it, and understanding it too.

They should be able to comply with regulations or there would be more and more scandals. At the time of a disaster, one would like to know: "What can go wrong that I don't know about?"
Looking at the evolving face of corporate in India, internal audit highlights the need for robust and independent assurance processes.