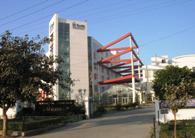 Fortis managing director
Shivinder Mohan Singh
and Wockhardt Hospitals promoter
Habil Khorakiwala
, two principal players of Fortis acquisition, had a brief chat with
PB Jayakumar
. Excerpts: 
With Shivinder Mohan Singh

You were discussing this acquisition with Wockhardt for a long time. Why the delay?

Yes, it took a long time to happen, almost eight months.  We were considering various proposals, and it is natural to have delay in such large deals.
Will you retain the identity of Wockhardt Hospitals, which is a brand itself, like Fortis?

No, we will change it to Fortis once we integrate it with the Fortis brand.
What will be the future for the team from Wockhardt Hospitals?

Vishal Bali (chief executive of Wockhardt Hospitals) and a dozen senior executives are coming to Fortis as part of this acquisition. We know Vishal for a long time and have  worked with him closely in industry platforms. His association with Fortis will help us in our growth strategy.

He will continue to head the greenfield facilities acquired from Wockhardt and will also assist us in management of our current and future projects. The deal was signed only today and it will take a few more months for the integration of the facilities. It is early to comment now on that.
With the acquisition, what are your strategies for future growth? What are the benefits for Fortis from this acquisition?

We will continue to look at organic and non-organic growth in India and abroad. Now our network capacity has increased to 5,200 beds and we can now easily reach the target of 6,000 beds by 2012. We will revise the target, as we continue to grow aggressively. The main advantage is that this acquisition helps us to have more large facilities in the south and the west.
With Habil Khorakiwala

Until a year before, you were planning to aggressively expand the Wockhardt chain to about 40 hospitals within the next two-three years. What went wrong?

We were aggressively expanding and investing heavily in various new hospital projects. But the global meltdown and crash of the markets put a lot of financial strain on us. As you know, we also had to drop an initial public offer (IPO) of Wockhardt Hospitals (planned to raise about Rs 800 crore).
Will you now relaunch the IPO plan of your chain?

No, not in the near future. The money raised from this sale will be used to pay debts on the hospitals worth about Rs 500 crore. The rest of the funds will be used for expansion of the hospitals and in setting up new projects.
What remains in your chain are brownfield projects (owned by others and only managed by Wockhardt Hospitals). So, are you slowly exiting from the hospital business?

No, we got a good valuation and that was why we sold the 10 hospitals. It was only a business consideration. When we entered into a deal with the Harvard Medical Institute, the aim was to provide quality healthcare for communities in India, especially in Tier-II and Tier-III cities.

We will continue our relationship with Harvard and have retained seven super-speciality hospitals in Rajkot, Surat, Nashik, Nagpur and Hyderabad and three community hospitals in Bhavnagar, Goa and Vashi. We will add four more hospitals to take the bed strength from the present 1,000 to about 3,000. We will set up a new hospital at Juhu in Mumbai and in Madhya Pradesh and Uttar Pradesh.
Is this sale linked to the financial problems of your flagship, Wockhardt Ltd, the pharmaceutical company?

No, the Corporate Debt Restructuring (CDR) of Wockhardt has been approved by the lenders and that will take  care of the financial commitments of Wockhardt. It is a profit-making company, with good future growth prospects. As you are aware, we also had divested non-core assets as part of the CDR.