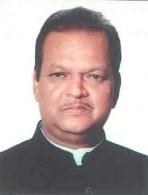 Union Food Processing Minister
Subodh Kant Sahai
aims to double the proportion of perishable products that are processed from 10 per cent to 20 per cent over the next five years. He tells
Viveat Susan Pinto
how he plans to go about the task. Edited excerpts:
How do you plan to increase the processing of perishables?
The crucial question here is reducing wastage. Though our farm output is considerable, wastage during processing is high, estimated at over Rs 40,000 crore (Rs 400 billion).
The processing industry needs to do more to adopt new technologies. Farming itself has to be demand-driven. We all know the state of farming in India. It is fragmented. The need of the hour is to invest in the sector. Industries such as food processing and organised retail can play a part as they are the ones who require agri produce on a daily basis.
But procuring directly from the farm will mean an amendment to the Agriculture Produce Marketing Committee Act.
It is a state subject. Some states have amended the Act, some haven't. I am championing the cause at my level. I've put forth a Vision 2015 document, which speaks of tripling the size of the processed food industry by not only increasing the level of processing of perishables from 10 per cent to 20 per cent but also the level of value addition from 20 per cent to 35 per cent. It also talks of increasing India's share in global food trade from 1.5 per cent to 3 per cent.
For this, a framework has to be there. Amendments to the APMC Act are imperative. The need is to bring down taxation on processed food to 0-4 per cent. These are quite high at the moment. I have urged the empowered committee of state finance ministers on goods & services tax to consider keeping processed food in the 0-4 per cent tax bracket.
Will this be enough?
There is always room for more. My endeavour is to see an investment of Rs 1 lakh crore into the sector by 2015. Food parks are an effort in that direction. We are looking at setting up 30 food parks in the 11th five-year Plan. Already, 10 food parks have been sanctioned, of which six have become operational. The plan is to have a food park in each state. These parks are hubs that integrate the entire value chain. Investment in cold chains is a must because that is where most wastage happens.
Has the private sector shown interest in these food parks?
The response is very good. I cannot take name but companies in organised retail are coming forward to invest. We are setting up these as special purpose vehicles as this allows a number of investors per project.
How do you propose to tackle the issue of lack of proper certification in the food processing industry?
We have set up Food Quality Standards of India. We haven't closed our eyes to this issue. Improved certification will increase confidence of consumers in our processed products. The Food Safety & Standards Authority of India, an autonomous statutory body under the health ministry, looks at food safety issues. But yes, food certification has to be dealt with as well.