With real estate gearing up again in India,
Anuj Puri
, chairman and country head, Jones Lang LaSalle Meghraj, tells
Business Standard
 that high prices and hardening of mortgage rates may act as a dampener. Excerpts: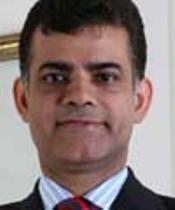 How have property prices (the residential segment) moved in India in the last six months? What has been the average appreciation?
Residential property prices have been following an upward trajectory for the last 8-10 months, with rate escalation of 20-25 per cent in Mumbai and Delhi, and up to 15 per cent in other metros and Tier-II cities.
However, demand continues to be strong and investors are once again involved. Nevertheless, if prices continue to display a northward trend, demand will stabilise and slacken. Also, hardening of mortgage rates might lead to decreased affordability, with fairly obvious consequences.
With China, Japan showing signs of an economic slowdown, what impact will it have on property prices in the Asia-Pac region, especially India?
India's demand profile is very different from these two countries. With a current shortage of close to 25 million units, there is a limitless domestic demand for right-priced residential properties.
How have prices moved in the commercial and retail segments in the past six months in India?
In the commercial real estate, rental values have corrected up to 40 per cent across markets in the first quarter of the current financial year. In fact, they have reached the 2005-2006 levels in many geographies.
In retail, the average rental values have declined 4.7 per cent sequentially, slowing down from the 7.3 per cent sequential decline rate recorded in the fourth quarter of the financial year 2009.
With the Reserve Bank of India introducing the base rate system, what impact will it have on the Indian realty space?
The fixing of base rate by banks will not have any effect on the cost of borrowing for home loan clients. There are no indications of home loans getting expensive. However, this will change with the hike in interest rates by RBI to curb inflation.