Mandatory prescription of generic names is not a complete solution. Rather, in the absence of a range of approaches, it could mean passing the choice of selecting a drug from a doctor to a pharmacist, says Chandrakant Lahariya.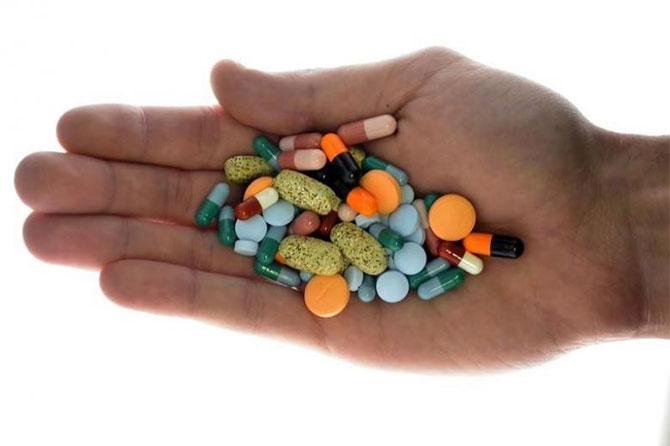 How the top leadership can make a difference was witnessed after the recent announcement by Prime Minister Narendra Modi that all medical practitioners should prescribe generic drugs.
Soon after, the Union ministry of health and family welfare and the Medical Council of India (MCI) shot off letters to all stakeholders, referring to the MCI notification of 2016, asking for strict compliance with clause 1.5 of chapter 1-B of the Indian Medical Council Act, which states that "every physician should prescribe drugs with generic names".
However, India is not best known for compliance with rules and regulations. The implementation of this policy decision could be sub-optimal, unless a few follow-up actions are taken at different levels.
Medicines are an integral part of health services and total pharmaceutical expenditure in India is close to 1.5 per cent of GDP at Rs 1.7 lakh crore (nearly one-third of total health expenditure), or Rs 1,338 per capita, as per the National Health Accounts of 2013-14.
The Indian pharmaceutical industry is growing at a compound annualised growth rate (CAGR) of 16 per cent, and is expected to be worth $55 billion by 2020.
In India, more than 90 per cent of the cost of medicines is borne directly by people and the government spends only Rs 13,400 crore (around eight per cent of total cost).
Nearly 64.7 per cent of total health expenditure in the country is "out of pocket expenditure" (OOPE), which leads to an estimated 60 million people in India falling into poverty annually. The cost of medicines and diagnostics is one of the major contributors to OOPE.
To address the issue of OOPE, the national health policy of India (2017) has proposed to increase government expenditure on health from the current 1.15 per cent of GDP to 2.5 per cent by 2025.
Increased government investment in health would reduce expenditure by people and the use of generic drugs can reduce the cost of healthcare.
Mandatory prescription of generic names is not a complete solution. Rather, in the absence of a range of approaches, it could mean passing the choice of selecting a drug from a doctor to a pharmacist. Additional measures have to be taken.
Access to and availability of generic medicines has to be enhanced. The number of Jan Aushadhi stores, at 500 for the entire country currently, is less than one per district.
An additional 12,000 (one for every 100,000 population) stores - equitably distributed - where generic medicines could be purchased need to be set up through innovative engagement with existing medical stores.
The government has to strengthen and increase the capacity of public sector drug manufacturing units in India. In parallel, small and medium drug manufacturers should be promoted for manufacturing generic drugs, and preference should be given to them in the purchase of medicines for government supply.
To this effect, shifting the department of pharmaceuticals to the ministry of health could be helpful.
Regulatory mechanisms have to be strengthened to reduce circulation of sub-standard drugs from the market (currently between six per cent and 10 per cent, as per various estimates and surveys). The price range for medicines, including those for fixed-dose combinations, could be fixed, allowing manufacturers to set competitive prices for their products.
Proactive measures have to be taken to change prescription practices of all providers through regular monitoring and appropriate actions. Information technology can be optimally used for monitoring both the prescription and quality of drugs sold in India.
The trio of the pharmaceutical industry, doctors and the community must work together.
Medicines in many ways can be considered public goods. The prescription and sale of medicines has to be mindful of the challenges that poor people face. A poor person might be cured of his disease by an expensive medicine and then be afflicted by poverty. This should not be a choice for a civilised society.
The pharmaceutical industry should take a few initiatives. One such step could be a voluntary call to ensure that medical representatives do not visit doctors in places where they practise.
Continuing medical education, ICT applications and mobile apps can be an alternative source of knowledge sharing for doctors for pharmaceutical products.
Associations of the medical profession can be more responsive. They can be engaged to encourage physicians to prescribe generics. This exercise will not succeed without their full support and cooperation.
Community members and consumer/patient groups have to be engaged and empowered, on the lines of initiatives taken for controlling HIV/AIDS in India in the last decade.
Public awareness campaigns have to be conducted to let people know about prescription rules and stores where generic medicines can be purchased, and to assure them about the quality of generic medicines.
The ministry of consumer affairs, food and public distribution should be a partner of the health ministry in this initiative.
While making the announcement, PM Modi would have known that this would be a challenging journey. It will require a detailed action plan, with responsibilities assigned to different stakeholders, and appropriate follow-up action.
Chandrakant Lahariya is a medical doctor and public health expert based in New Delhi. The views are personal.
Photograph: Srdjan Zivulovic/Reuters.