Engage, don't entice, advises advertising guru Sandeep Goyal.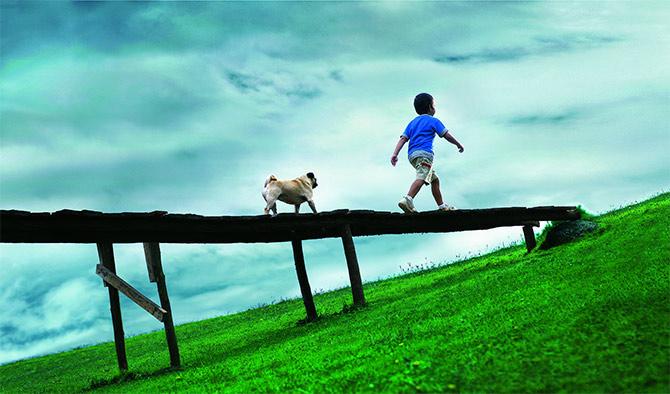 As an advertising professional of 30 years, I tend to believe that I am largely immune to the lures and promises of commercials.
Nevertheless, I succumbed to the charm of Cheeka, the Vodafone (then Hutch) pug (above), a good 12 years ago and brought home young Jambo, a two-week old puppy of the same breed.
Vodafone recreated advertising magic in 2008 with the famous ZooZoos.
These white creatures with ballooned bodies and egg heads, played by human actors in body suits, were visually unique and different.
While Vodafone created the ZooZoos to promote their value-added services, the characters became cult figures in no time.
IPL 10 has been a happy hunting ground for Vodafone's brand communicators.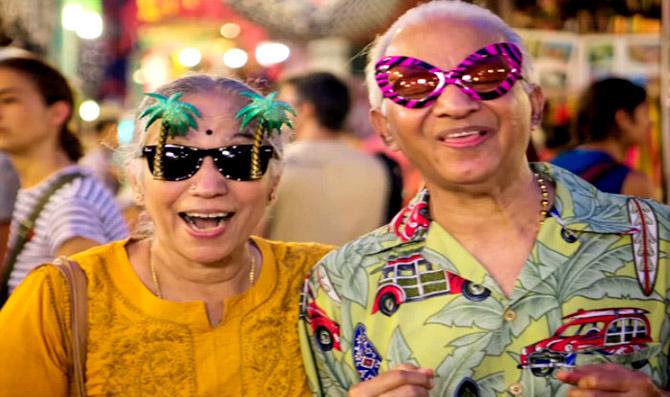 Veteran Bharata Natyam dancers and Padma Bhushan awardees Shanta and Vannadil Pudiyaveettil Dhananjayan (above) have been cast as an uber-cool elderly couple (Asha and Bala).
From getting a tattoo to parasailing, the adorable duo is not just adventurous, but is also shown to be keeping pace with technology.
The six-ad campaign from Vodafone was competing against an assertive and aggressive Jio with its mouth-watering offers on data, and what have you.
Honestly, however, Jio's advertising is not much to write home about.
But the brand name is on everyone's lips because of repeated and multiple exposures.
Vodafone, I am sure spent a fraction of what Jio spent on the IPL, but given the number of mentions and conversations around it, the message seems to have registered better and is better recalled.
Which brings us to the essential question: To engage, or to entice?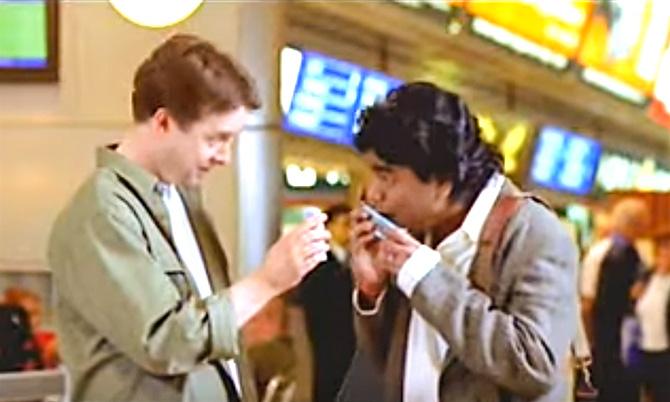 Let us look at another gem from the past.
Airtel, in 2002, was a tiny telco from Delhi trying to burst on to the national scene. A three-part ad series, created by Rediffusion, with A R Rahman (above) catapulted Airtel into a pan-India player.
An engaging story of Rahman composing and correcting a musical score from London was simple, but eloquent.
The story line was interesting. The narrative was immersive. The music was more than memorable.
It was also Rahman's first-ever brand endorsement.
He was then the toast of Bollywood, especially after the spectacular success of Taal.
New entrant Reliance Jio has been a predator in the telecom market over the past few months with products and plans that have played havoc with competition.
Jio has smartly out priced incumbents Airtel, Vodafone and Idea in its march to a targeted 100 million subscribers in less than a year.
But while Jio has managed to create a wonderful product (and especially price) story, it still has a lot of work to do with its brand.
The initial launch ads with Shah Rukh Khan (below) were largely insipid and forgettable. Subsequent efforts have been equally lukewarm.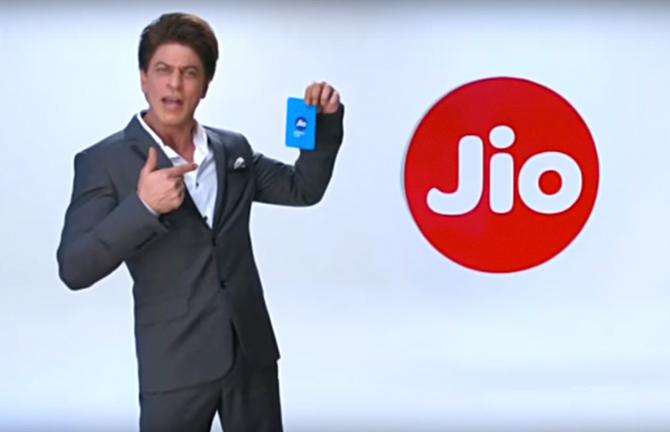 Jio associated with practically all the IPL teams as sponsor, besides dominating eventual champions Mumbai Indians, but much of that advertising seemed to be more like a promotion of the IPL rather than brand Jio.
Jio needs to learn a trick or two from Vodafone. Even Airtel.
Vodafone's advertising is all about engagement.
Jio seems not to have moved beyond freebies, price-cuts and enticement.
Enticement can be the honey to attract, but eventually engagement will be the cement to retain customers.
Sandeep Goyal is ex-group CEO of Zee Telefilms and former founder chairman of Dentsu India.