It would not be surprising if India, the world's largest producer of milk, has to resort to imports to meet the elevated summer demand, states Surinder Sud.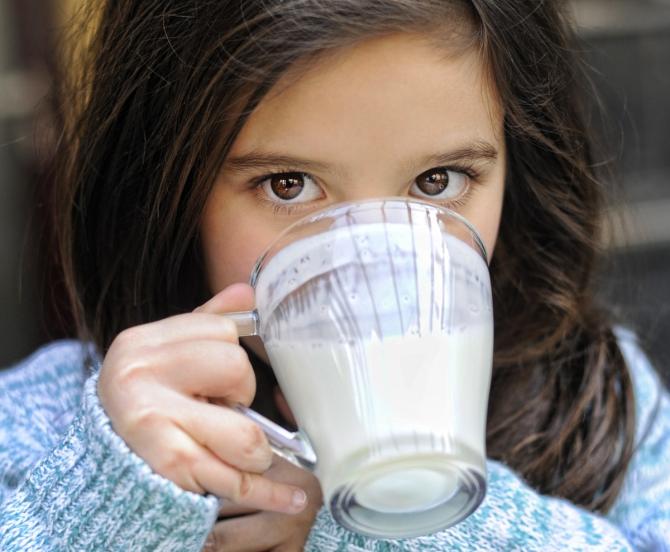 Seldom in the past have the prices of milk risen so frequently and so steeply as in the past one year or so.
Most of the large milk dealers, including Mother Dairy, Amul, and other cooperative and private-sector enterprises, have hiked the retail rates of milk by more than Rs 10 a litre in multiple tranches since the beginning of 2022.
Dairy experts do not rule out further spikes in prices in the ensuing summer months when the milk yield of animals normally dips due to heat stress and the reduced availability of green fodder while the demand for milk products like Dahi, Lassi and ice cream shoots up.
In fact, it would not be surprising if India, the world's largest producer of milk, has to resort to imports to meet the elevated summer demand.
The uptrend in milk prices can be attributed chiefly to the steadily worsening shortage and the resultant surge in the prices of fodder and feed, which account for nearly 65 per cent of the cost of milk production.
Going by the official wholesale price index (WPI), the fodder price inflation rate, which was 7.14 per cent in January 2022, soared to 29.30 per cent in January 2023.
According to industry sources, the average cost of fodder and dry feed, comprising grains, oilseed cakes, molasses, and other stuff (technically termed as concentrates), has more than doubled in a year.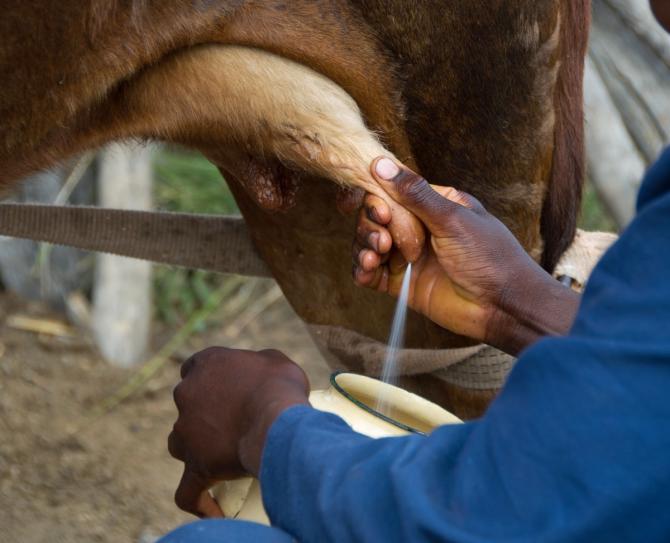 The other factors contributing to the escalation in milk prices include the pandemic-induced disruptions in the production chain and the outbreak of the lumpy skin disease among cattle.
This ailment is estimated to have resulted in the death of around 75,000 cattle and a significant reduction in the milk output of a large number of infected animals in about 10 states.
Moreover, deterioration in veterinary services, including artificial-insemination facilities, during the pandemic had upset the breeding cycle of cattle and forced farmers to underfeed their animals, adversely affecting their health and milk yield.
Calves born during that period, which are becoming lactating cows and buffaloes now, are inherently poor milkers.
However, while these are temporary setbacks that would tend to abate with time, fodder shortage is a serious and persistent problem that merits an enduring solution.
India has the world's largest cattle population and milk has become the country's largest farm commodity in terms of both volume and value.
Annual milk production is now close to the combined output of the two main staple cereals, rice and wheat.
Besides, animal husbandry contributes a sizable part of household income, especially of the small and marginal farmers and landless rural people.
The paucity and high cost of fodder and feed, therefore, hurt both producers of milk in villages and its consumers in urban areas.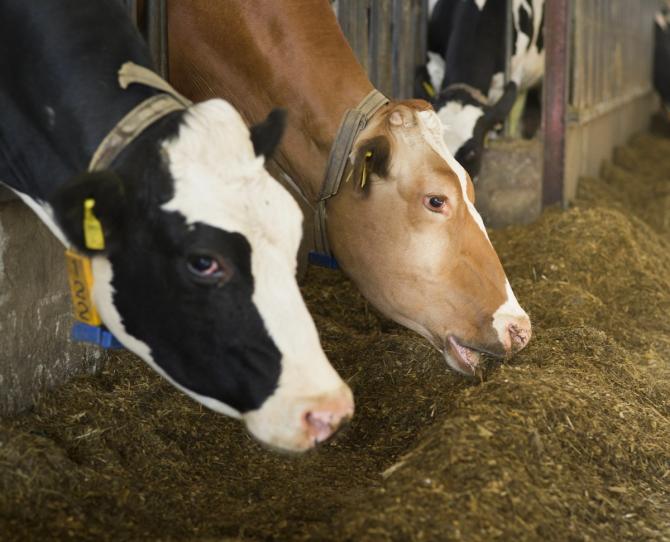 The problem of fodder scarcity is neither new nor unknown. Yet, it has been neglected and allowed to aggravate.
Even precise estimates of the net shortage of green and dry fodder and concentrated feed are not available.
The figures put out by various organisations vary widely, depending upon the parameters used for this assessment.
Some agencies have reckoned the deficit at 35 per cent for green fodder, 11 per cent for dry fodder, and 44 per cent for concentrates.
A detailed study by the Indian Council of Agricultural Research, which took into account factors like the cattle inventory and the dietary needs of animals according to their age, sex, and nature of work, has estimated the shortage at 11 per cent for green fodder and 23 per cent for dry fodder and feed.
The demographic trends of the cattle population, captured through the animal censuses of 2012 and 2019, show that the number of crossbred cows and buffaloes has increased sharply by 43.6 per cent and 12.71 per cent, respectively, during this period. These animals are heavier eaters than desi cows.
Besides, nearly 80 per cent of the country's milk output comes from the unorganised sector, where the animals subsist, to a considerable extent, on forage available in public pastures and village common lands.
Most of these grasslands are in a dilapidated condition because their upkeep is nobody's responsibility.
The need, therefore, is for result-oriented schemes for the proper maintenance and management of grazing and rural common property resources.
Forage availability in these areas can be augmented by planting suitable high-yielding and fast-growing varieties of perennial and nutritious grasses and other plants, including shrubs and trees.
Local communities can be involved in the maintenance and sustainable utilisation of the vegetative resources of these tracts.
The concept of joint forest 1management, involving forest officials and representatives of local communities, which has worked well in the forestry sector, can be tried out for managing village common lands as well.
Unless adequate availability of feed and fodder is ensured at a reasonable cost, it would be hard to sustain the country's white revolution and contain hyperinflation in the milk sector.
Feature Presentation: Rajesh Alva/Rediff.com