Internet of Things will inevitably drive our lives. Let's hope the benefits outweigh the dangers, says Devangshu Datta.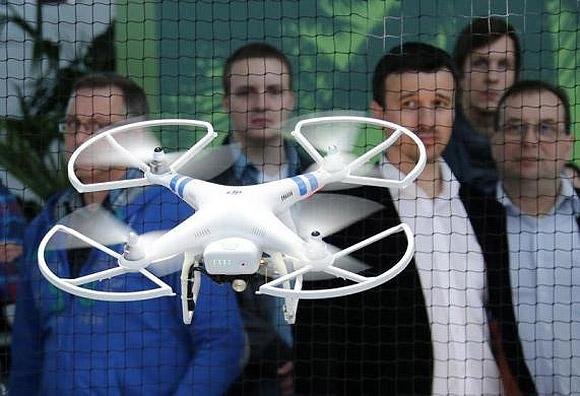 Image: Visitors watch a "Phantom 2" drone by dji company at the CeBIT trade fair in Hanover. Photograph: Fabrizio Bensch/Reuters
In January 2014, researchers at Proofpoint, an IT security service provider, unearthed an email scam.
Malicious emails were being sent out in bursts of 100,000 at a time, several times a day, targeting individuals and businesses.
No more than 10 emails would come from the same IP (internet protocol) address, making them hard to block.
A 'botnet' had been created, with some 100,000 Net-connected devices infected by malware and controlled by the same operator.
A quarter of those devices weren't conventional computers; the hackers had 'borrowed' routers, smart fridges, home theatres and televisions.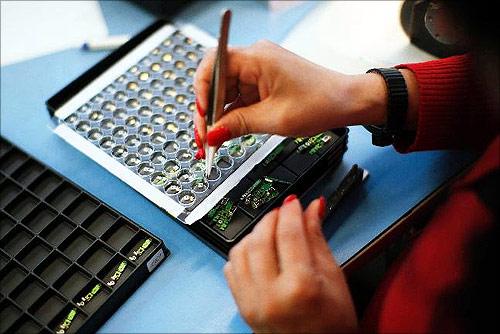 Image: In India, server-based computing is seeing more adoption. Photograph: Reuters
The 'Internet of things' (IoT) - smart appliances connected to the internet without human intervention - will multiply.
By 2020, the International Data Corporation (IDC) predicts the IoT will consist of 212 billion things, including 30 billion smart autonomous devices, dwarfing the conventional internet.
In addition to fridges, air-conditioners, home theatres, CCTV security, fire-safety sprinkler systems, smart electrical grids, smart solar heaters, ATMs, the IoT will also include smart vehicles like cars, ships, drones and aircraft. IDC reckons the IoT economy will be worth $8.9 trillion by 2020.
A new design and object-naming service will be required to deal with the profusion of new devices, which will need to be given unique electronically readable product codes.
The benefits from smart devices, which self-diagnose and operate autonomously, are huge.
But the IoT's vulnerabilities could also cause huge damage. The IoT will therefore, be a game changer.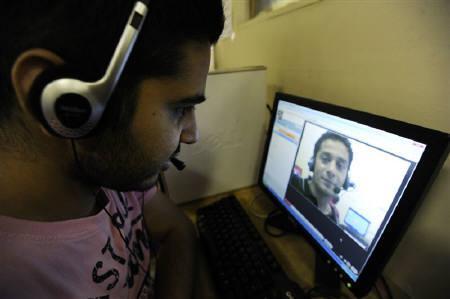 Image: In India interest levels in 3D printing are slowly picking up. Photograph: Paul Hackett/Reuters
It will change the way we live and work while imposing security and privacy challenges of vast new dimensions. Imagine a house with a smart security system linked to the electrical system.
Rooms magically light up and ACs or heaters switch on, when somebody walks in.
The fridge takes inventory of food, reads barcodes and automatically replenishes staples by placing orders at the local supermarket.
The home theatre downloads favourite TV programmes and serials. The washing machine reads clothes' barcodes and uses the right wash-cycles.
Shower water is mixed and matched to favoured temperatures while the bidet blows air warmed and scented to preferred temperatures.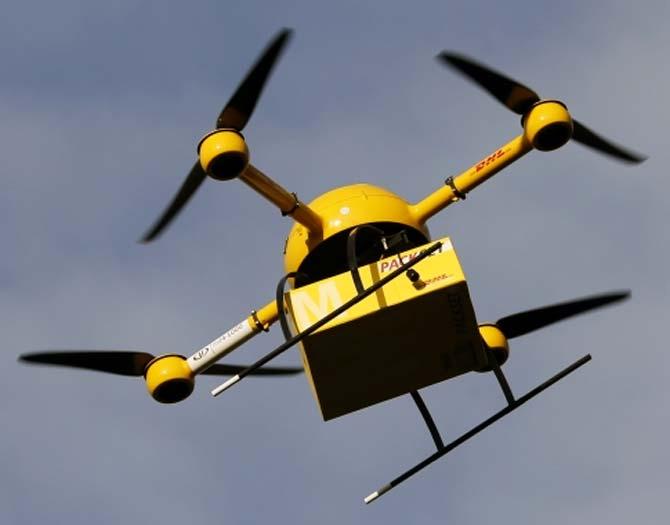 Image: In India interest levels in 3D printing are slowly picking up. Photograph: Reuters
The ideal mix of fertilisers and water is used on plants. Pets are tracked via smart collars and embedded biochips, with feeding and walk schedules organised automatically.
The car not only reverse-parks; it drives itself and issues intimations when it needs refuelling, servicing, etc. Much of this is already possible.
Commercial versions of many smart devices exist. But anything with a chip is in theory, hackable. In practice, if something is hackable, somebody will do it, sooner or later.
The house could be broken into when nobody is around, by monitoring and disabling security.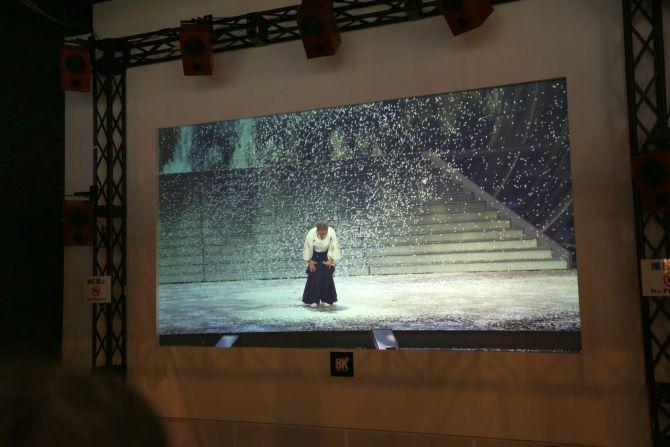 Image: 8K TVs, with four-times the resolution of the HD TVs are currently available in the US. Photograph: Aseem Chhabra/Rediff.com
The security system could also be used to record people doing intimate things (picking their noses for example) in what they assume to be the privacy of their homes.
Credit card data could be lifted from the fridge and car records.
The pets could be poisoned. The car could be used to kidnap the owner, or to commit murder by disabling the brakes while driving in traffic.
All new cars have chip-driven engines.
A chip can be re-programmed. Hackers have also demonstrated that it is possible to wirelessly access car control systems if the car is connected to the internet (wired.com/2015/07/hackers-remotely-kill-jeep-highway). Net connectivity is integral to autonomous car design.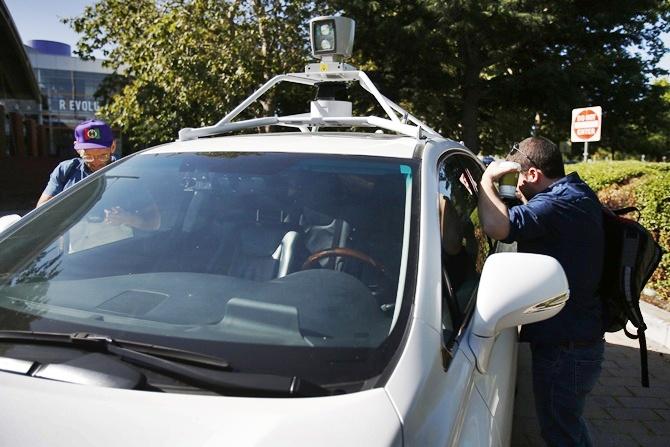 Image: Google's driverless car. Photograph: Reuters.
Quite apart from navigational utility and knowledge about road conditions, driverless cars communicate with each other.
That helps them drive safely in tight formations at high speed.
Every car 'knows' what the vehicles in front and behind are doing and braking/acceleration is synchronised. Drones are of course, remotely controlled and modern ships are also chip-driven.
There has also been speculation about the possibility of hijacking commercial aircraft control systems.
It is probably not impossible. IoT penetration will jump across all sorts of industries.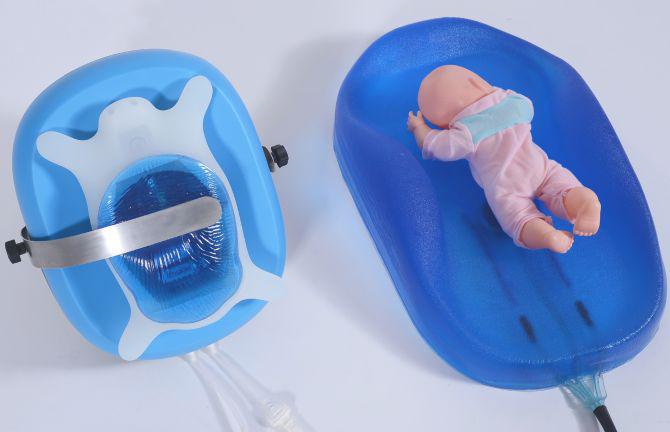 BABYBE is a bionic mattress that keeps mothers and their babies connected through the process of artificial incubation in a NICU. Photograph: Courtesy, BabyBe
In health care for instance, smart wearable diagnostic equipment that can monitor blood sugar, exercise, heart rate, lung function, prescription dosages, etc, is already out there.
Meanwhile, civil engineers, architects and city planners are investigating designs with sensors embedded into buildings, bridges and roads, to monitor stresses.
The European Commission has offered a euro 1 million prize for a handheld food scanner, which analyses calories, ingredients, nutrients, and allergens and announces the findings seamlessly.
Fears about malfunctions, deliberate and otherwise, arise in most of these instances.
In a survey conducted by The Economist, a large number of CEOs said security concerns were a major barrier to uptake of IoT. Since IoT uptake is inevitable, let us hope that the benefits outweigh the dangers.