India Inc is gearing up for a slugfest this year and from tech to paints, new battlegrounds are emerging, observes Indrajit Gupta, co-founder, Founding Fuel.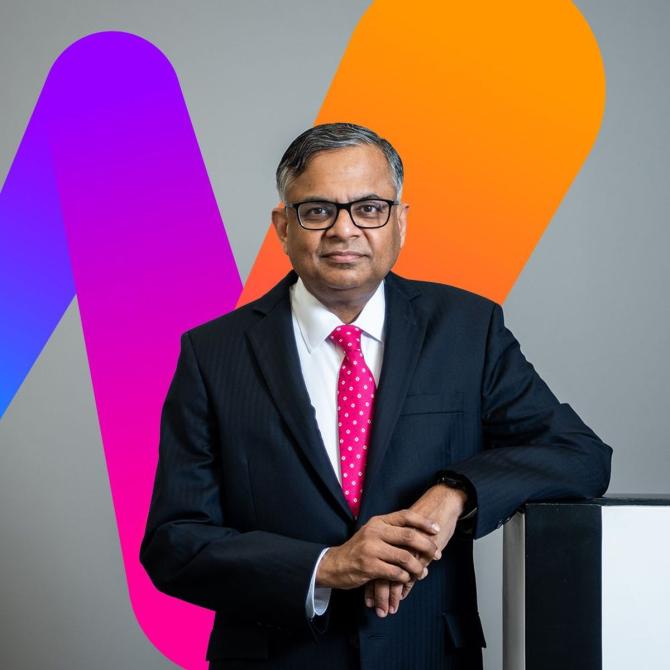 It is perhaps an opportune moment to look at the biggest corporate battles that are likely to unfold in the new year --and the broad cut and thrust that one is likely to witness.
Battle of the super-apps
After a poor start this year, Tata Sons Chairman N Chandrasekaran would be hoping that his team is able to quickly clean up its act in the coming year.
There's a lot riding on the super-app. A lot of money has already been sunk in.
And more importantly, it was meant to be a pillar of Mr Chandrasekaran's strategy to take the group into the digital age.
If it is any consolation, Reliance's MyJio app hasn't fared any better.
And the Adani group is likely to debut its own version of the super-app next year.
It remains to be seen who among the three is able to make its super-app work for customers.
When it launched in April this year, a lot was expected from Tata Neu.
After all, the Tata group promised a range of services, including food and grocery delivery, fashion and lifestyle, healthcare, electronics and consumer durables.
It had some trusted brands in its portfolio like BigBasket, Tata 1Mg, Westside, Croma, IHCL, Starbucks, Tata AIG, Tata Capital, TataCLiQ and Tata Play on the Tata Neu platform, with more power brands like Titan and Tanishq to follow.
The user experience with the super-app, however, proved to be a damp squib.
Instead of stitching together a seamless experience, Tata Neu followed "an app within an app" approach.
The ease of use was poor. No common cart. No unified payment system.
Given just how clunky the app is, a BigBasket customer would find it quite difficult to use the app on Tata Neu, and would much rather prefer the standalone app.
Solving the technological glitches is one thing.
The Tata group needs an answer to a fundamental question: Will the same customer buy different Tata brands and consolidate their purchase on the Tata Neu app? Is it possible to build a loyal base of digital customers, which can then be exploited by different brands in the group? And can loyalty points provide the nudge for a BigBasket customer to use his accumulated points to buy medicines on Tata 1mg or even reserve a room on IHCL? The jury is still out on that.
Also, it hasn't helped that the Tata Digital leadership team hasn't exactly been stable.
Mr Chandrasekaran will have his hands full with Tata Neu.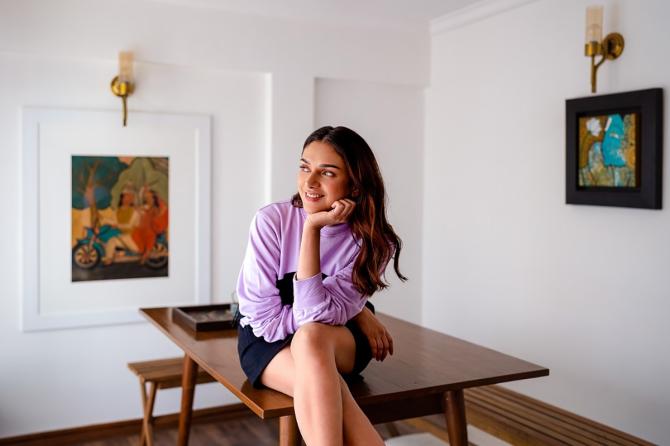 Painting the town red
Grasim's announcement that it wants to invest Rs 10,000 crore(Rs 100 billion) -- doubling the amount it originally earmarked in 2021 -- over the next three years in the paints industry has literally set the cat among the pigeons in the Rs 40,000-crore decorative paints industry.
As a challenger, Grasim believes there is room for a strong number two to the colossus Asian Paints, which controls more than half the Indian market and is easily one of the best managed firms in the country.
When it launches in the first quarter of 2024, Grasim expects to match 75 per cent of Asian Paints' capacity.
That's no mean feat, but the critical question is whether Grasim can match Asian's brand and distribution strengths.
One thing is clear: Berger, Kansai Nerolac, AkzoNobel and other local paint companies have been served notice.
By all indications, in this big battle between the incumbent and the challenger, it is the rest of the playing field that could see a disruption.
And there are enough indications that next year, the smaller players will scramble to up their game, invest behind their brand, plug gaps in their portfolio, strengthen the supply chain and expand distribution.
And as the undisputed market leader, Asian Paints continues to push ahead with market expansion, shifting from its earlier focus on a 'share of surface' to 'share of space'.
Beautiful Homes, its omnichannel home decor solutions, including furniture, lighting and furnishings, is already present in 11 cities and is rapidly expanding its presence and redefining the market.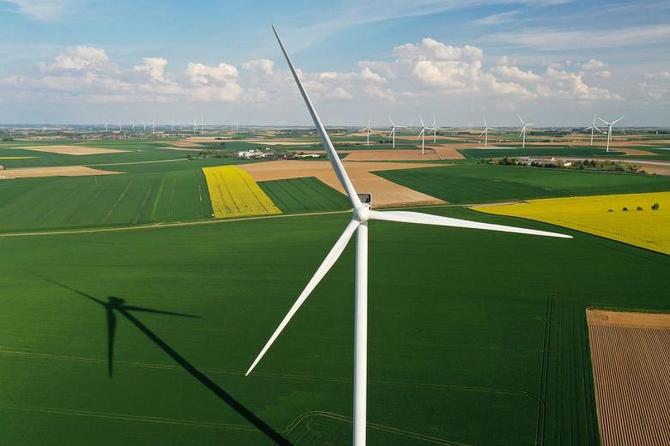 The big clean energy push
In September last year, Reliance Industries Chairman Mukesh Ambani announced his audacious 1-1-1 vision.
He promised that the group would bring the cost of green hydrogen below $1 per 1 kg in 1 decade.
There were reports that it could rely on a combination of cheap electrolyser technology and a micro-grid infrastructure at industrial and residential installations, which could bring down the cost appreciably.
Except that since then, not much has been heard on this front.
With India taking on ambitious targets for reducing coal emissions at the CoP22 in Marrakech, clean energy is likely to be back on the front burner next year.
In the meantime, Reliance's arch rival, the Adani group is relentlessly pushing ahead with its vertically integrated strategy, buying coal-mines, setting up or buying generation and transmission infrastructure (supplemented by renewables) and cherry-picking discoms around the country.
The battle lines are clearly drawn between the two.