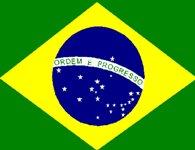 Brazil plans to break IP rights on American drugs, music, software and movies as retaliation for its cotton subsidies, says Latha Jishnu.
At a recent UNDP consultation on access to affordable medicines, I was struck by the presentation made by Juliana Borges Vallini, a young woman from Brazil.
Vallini is head of intellectual property (IP) for the Ministry of Health's programme on HIV/AIDS and hepatitis, and her job is to ensure that the ministry has access to the most affordable drugs needed to treat Brazilians suffering from either of these conditions.
Health is a fundamental right in Brazil and the country guarantees universal access to treatment. In 2008, it spent as much as $640 million just for treating its 190,000 AIDS patients.
Indian delegates could only look on in envy as she explained how Brazil went about ensuring healthcare "as a citizen's right and the duty of the state to provide it".
Affordable drugs are key to this programme and the country has not baulked at tough patent battles with the global pharmaceutical giants in an effort to get them to reduce the steep prices for life-saving medicines. Quite often, the mere threat of breaking the patents on the drugs has worked for Brazil - as it has with Thailand.
The one time that Brazil did break the patent was in 2007 when it issued a compulsory licence -an option provided by the World Trade Organisation's (WTO's) agreement on IP rights or TRIPS as it is called - for Efavirenz, which is used to treat HIV/AIDS.
Initially, the compulsory licence was used to import the drug from Indian generic firms but later the country's own public sector manufacturer PharManguinhus took up production of the drug. Brazil has a well thought out strategy that deploys all the options available to developing countries to ensure access to medicines for the poor.
It has used compulsory licensing and the competition law, and Vallini revealed that she works closely with the judiciary to explain the implications of IP rights on the country's public health policy. Negotiation, however, is the primary tool it uses because Brazil is not against IP rights per se.
The same clarity and firmness of purpose are evident in the way Brazil has handled its trade dispute with the US over its illegal cotton subsidies. Its decision last week to apply sharply jacked up tariffs on 102 American products along with the plans to retaliate against US intellectual property rights, has the world riveted.
The eight-year-old dispute centres on the illegal cotton subsidies given by the US government to its cotton farmers to protect them against price downturns and after the long drawn out case, Brazil was awarded the right to apply up to $829 million in higher tariffs and cross retaliation by a WTO arbitration panel - the first time the WTO had allowed a country to take retaliatory measures in sectors other than in the one that had been caused injury.
Last week, as the Chamber of Foreign Trade of Brazil (Camex) released a list of 102 products that will be slapped with surtaxes totalling $591 million, it was clear that Brazil meant business. It will also collect another $238 million from the services sector and IP rights that US companies hold.
What is interesting for everyone and this column in particular is how the cross retaliation will work.  The measures announced by Brasilia boil down to a simple fact: Pharmaceuticals, biotechnology and chemicals apart from Hollywood films, American software, music and books will lose their IP protection.
A range of options will be used against American IP owners - from reducing the term of IP protection to licensing technology without the authorisation of the right-holder (with or without remuneration); suspending a patent holder's exclusive right of importation; and assessing taxes on royalty payments.
What is remarkable is that Brazil has taken its time to retaliate although provocation has been severe. The US has been dismissive of the trade row, and even last week it had spoken slightingly of the issue when Secretary of State Hillary Clinton told a press conference that "I feel like I have walked into a movie that has been going on for years". That film may have started jump now since Brazil has changed the script rather dramatically.
This is not the first time that Brazil has taken a swipe at IP law as laid down by the rich nations. An early warrior in this unequal fight was Gilberto Gil, a composer-singer who was minister of culture from 2003-2008. He joined up with Lawrence Lessig, the Stanford University professor and online-rights activist to promote Creative Commons which offers an alternative to the highly restrictive terms of copyright.
Is the Ministry of Commerce which formulates India's trade and IP policy learning anything at all from its friend and partner in the IBSA alliance? Delhi has been kowtowing to US business pressures on a host of IP issues that have serious implications for critical sectors like agriculture and biotechnology.
You don't need to show bravado but there should be clear thinking on what is in a country's best interests. The last has been largely missing in India's policy making.