The average bank customer does not know about the Customer Charter because it was designed – under Mr Rajan's regime – to be a lame duck initiative from the start: violating the charter has no consequences, points out, Debashis Basu.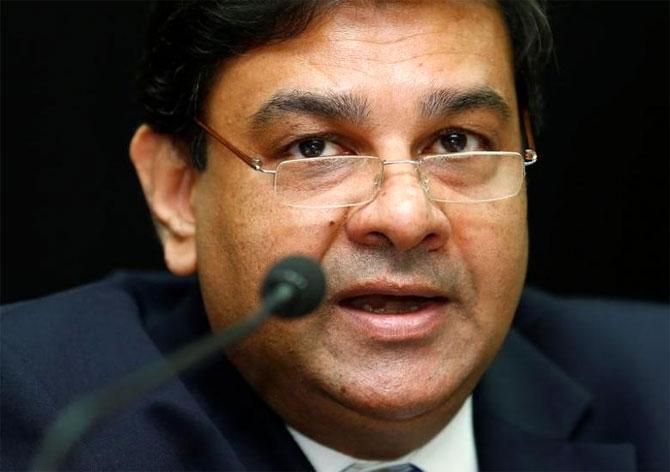 The Reserve Bank of India has a wide and complex mandate that ranges from monetary policy to supervising banking and finance companies, managing forex, issuing currency and acting as the banker to banks and the government.
As you would notice, the RBI does not have any explicit mandate to deal with issues that affect hundreds of millions of people, with whose money the entire banking system runs - the faceless bank depositors.
It does have what is called a "customer services" department, which has very little effective function. Indeed, as I wrote sometime back, this department has been watching with serene detachment the large scale mis-selling of life insurance products and portfolio-churning of mutual funds by banks.
When Raghuram Rajan became RBI governor, there were high hopes that this would change. Eight years ago, the world went through a global financial crisis.
In the aftermath of the crisis, progressive financial regulators got down to reengineering their regulatory systems. This meant many things, but the core of it was throwing out two old assumptions that always favour financial companies to the detriment of customers' interests.
One, as long as all the facts of a product were disclosed the regulator, producer and distributors had all done their job (disclosure). Two, savers and investors were expected to read the fine print and act rationally (buyer beware or caveat emptor).
Behavioural experts had been documenting for well over 30 years before the 2008 crisis that these are fallacious arguments. The global financial crisis finally drove home the fact that savers and investors cannot make rational choices always, faced with complex decisions or too much information.
Even smart engineers, doctors and professors are unable to calculate the impact of inflation, understand risk, are fearful and greedy at the wrong times. And, one should not force them to learn how to deal with volatility and navigate their way through the landmines of deception and false promises of financial companies and their agents.
Regulators have to keep an eye on harmful products and practices and evolve responses continuously. Mr Rajan had seen the problems of global systems of governance from close quarters. He had warned of the financial crisis, caused, among other things by mis-selling of sub-prime loans.
In the post-crisis period, he was deeply embedded in the Indian policymaking establishment - precisely when regulators in Australia, the US and UK had turned their regulatory philosophy pro-consumer. Strangely, as RBI governor, Mr Rajan ignored customer issues, from his first speech to the last.
The RBI simply does not want to dirty its hands in dealing with customer protection issues, especially with regard to third-party products. Bank customers are supposed to get their problems resolved by banks, which create them.
If they are ignored, customers can go to the sclerotic Banking Ombudsman, which has a limited mandate. Of course, RBI documents, occasional speeches and parts of policymaking pay lip service to customer issues quite frequently.
Two years ago, "Trends and Progress on Banking", had a section on "Treating Customers Fairly (TCF)" calling it a "regulatory initiative by which firms are required to consider their treatment of customers at all stages of the product life-cycle, including the design, marketing, advice, point-of-sale and after-sale stages. By encouraging firms to re-evaluate their culture and to inculcate the attitude of treating customers fairly, the outcome is likely to result in a more optimal one from the perspective of regulators, consumers and ultimately, firms." Fine words, but nothing on the ground.
RBI officials have also spent long hours devoting costly executive time to create something called Customer Charter, which exhorts banks to treat their customers in a certain manner. The average bank customer does not know about this charter because it was designed – under Mr Rajan's regime – to be a lame duck initiative from the start: violating the charter has no consequences.
Two weeks ago, it launched a website sachet.rbi.org, which is riddled with many flaws and seems to move away from the consumer charter.

We now have a new governor. He has seen all this from close quarters. Will he pay attention to customer issues, given that the Prime Minister himself has said that grievance redress is an important area for this government?
If so, he has to start with the fact that although banks have no control over design, marketing, advertising and after-sales of third-party products (insurance, mutual funds and pension products), they are heavily incentivised to push them.
The worse the product, the larger is the incentive. They can hardly be expected to treat customers fairly on their own. The only recourse is a set of rules that puts the onus on the seller (caveat venditor) and then penalises a few banks that are found to be flouting them. Will Urjit Patel start this process at last?
Debashis Basu is the editor of www.moneylife.in
Photograph: Danish Siddiqui/Reuters