Prior public consultations when making regulations should be a critical feature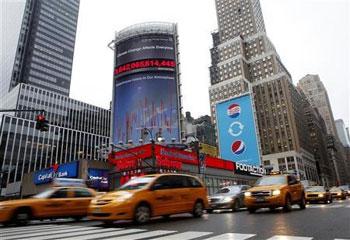 When this column is live, Barack Obama, as the Guest of Honour would be sitting through a long ceremonial parade to commemorate the completion of 65 years by the Republic of India, born after shaking off a long colonial rule by the UK. Obama would later speak on Mann ki baat, a radio show hosted by Prime Minister Narendra Modi, somewhat like Alo Presidente, hosted by the not-so-friendly Hugo Chavez in Venezuala. But, that bit is a digression.
The US is an amazing republic, born of the will of a people, similarly shaking off her colonial masters. Her head of state is a perfect guest to have when celebrating the commencement of the 66th year of the Republic of India.
The USA has always fascinated India - after all she has colonised the thinking and strategic objectives of India's former coloniser so well that the UK is often referred to as the 51st State of the US. The UK is ill at ease with "foreign judges" (from neighbouring European constitutional courts) criticising her laws but is at peace with aligning her laws with collaborative objectives of the US.
New York City is the financial capital of the world, not just of the US. Some say the 51st state should in fact be New York City, and that the UK should only come in only as the 52nd. The City of London is after all over-shadowed by New York City. Therefore, there is always an extraordinary awe in which India and her policy-makers hold the US' financial sector policy (of course this awe extends even to other aspects of public policy, but for this column, one should restrict analysis to the financial sector).
The US, on the other hand, being a sharp student, studies India well for her inner strengths and core capacities, regardless of whether India's policymakers themselves recognise these strengths - not for nothing that even the consumer-fleecing Indian private sector healthcare is still cheaper than the highly-regulated and insurance-dependent expensive health care in the USA. In the context of Obama's visit, it would be worthwhile to ruminate over the elements of the USA's policy framework that we should embrace and those that we should shun copying.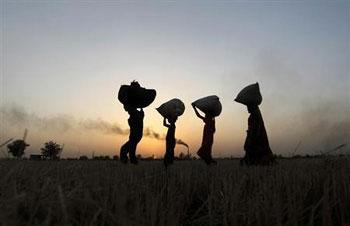 Regulating how to make regulations is a key feature that needs serious learning from the US model. First, prior public consultations when making regulations should be a critical feature. Currently, this is being done more in the nature of lip service than out of any conviction that this process adds value.
Public consultation is adopted when writing an entire body of regulations, but amendments to them are made without consultations. Even the process of consultation is not scientific. It is not unknown to find regulations with one scheme of the law being proposed, and after consultations, an entirely different scheme coming out, without any explanation or discussion on what led to the change - a good example would be the regulations governing alternate investment funds.
Second, assessing and discussing costs and benefits a proposed regulation as a pre-requisite of regulation-making is another feature that needs to be adapted. Surely, no regulator would propose any regulation without being motivated by a belief that it would provide benefits.
However, not much thought is given to the costs and adverse impact that the regulation might inflict. Any attempt to highlight the adverse impact, depending on the level of anger, can be termed as anything ranging from being aligned with the 'bad guys' to being habitually contrarian and maverick. Often, regulations are written merely because a regulator has the power to write them - Reserve Bank of India Governor Raghuram Rajan is spot on when he says organisations create work for themselves once they are created.
Third, making appeals against regulatory orders prohibitively expensive, forcing parties to seek a better bargain in reaching settlements, is a bad model to emulate from the US. Truly, regulators in the US have had it too easy on this front. Once picked up for adverse regulatory attention, launching a defence is so prohibitively expensive that most succumb to settlements rather than fight for honour.
There is no lack of honour in settling in that society. In India, the worst of both worlds apply. Adverse regulatory attention makes you a social pariah even while the process of settlement is highly discretionary (regulations governing settlements are inherently conflicting on what can be settled, leading to arbitrary and unreasonable discretion).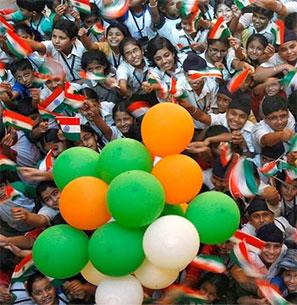 Fourth, Indian regulators are empowered a lot more than their US counterparts - the securities market regulator is a prime example. "Empower us unconditionally, and trust us to use it well," is the Indian regulatory prayer to Parliament, which has often led to enormous powers being granted.
In fact, when the power is extraordinary without an appropriate check and balance, regulators lose the incentive to build investigative and enforcement capacity - they can achieve "success" without turning too many stones.
The result is an unpredictable regulatory system where the capacity to deal with surprises arising out of regulatory discretion is a skill that carries a precious premium over the capacity to plan one's business with predictability without the need to "know the regulatory mind".
Finally, blindly following the US micro-regulatory approach in some areas (for example, one can find regulations on the number and colour of crayons in a box) to the complete light-touch approach in other areas (approach in the financial sector before the last decade's crises) would be most counter-productive.
The US needs to loosen the former, and tighten up the latter. India needs to tighten the former and loosen the latter. After all Modi wants businesses to 'Make in India'. For many businesses in the world, 'Make in the US' is not a welcome thought at all.
---
Somasekhar Sundaresan is a partner of JSA, Advocates & Solicitors. The views expressed herein are his own.