The bad news about the environment far outweighs small advances that have been made, writes Rajni Bakshi.

Twenty years ago, it was mostly people who were displaced by dams, mines and other projects who complained about development not being sustainable or humane. The United Nations' Earth Summit, at Rio de Janerio in 1992, forever changed this.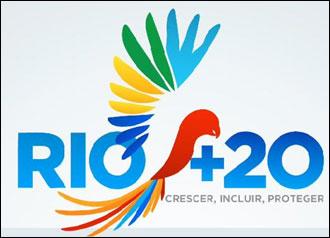 Since then 'sustainable development' has been a globally touted goal for governments, corporations and non-profit organizations.. The Rio Earth Summit of 1992 became a watershed point for acknowledging that our present model of industrialization and development is not ecologically viable.
Now thousands of government officials, technical experts and activists are gearing up to review, and quarrel over, how far we still are from the goal of sustainable development. The UN's once in a decade mega-summit on the environment, will take place at Rio, Brazil, from June 20 to 22nd. The conference is called Rio+20.
Undoubtedly, concerns about the environment have come to the centre-stage of public life in the last two decades. In a few areas damage to the environment has also been addressed. For example, there have been reports that the damage to the ozone layer in the atmosphere has been reduced, partly due to ban of chlorofluorocarbons.
However, the bad news about the environment far outweighs small advances that have been made. Destruction of marine life, loss of agricultural land, reduction of biodiversity and depletion of critical natural resources continues unabated. At the same time it is estimated that one billion of the earth's people are going hungry. 
Above all, climate change due to emissions caused by human activity is still accelerating. Shortly after the 1992 Rio Summit an international panel of scientists had called for measures to reduce emissions – particularly of carbon dioxide. Since then emissions have increased and there is no viable international agreement in sight which could check the accelerating climate crisis.
Many possible solutions have been offered to problems of bio-diversity loss and climate change but there is a lack of global governance structures to put solutions into action.
Lester Brown, a veteran leader of the environmental movement in the USA, has said that now our most scarce resource is time. We are running out of time to put viable solutions in place. 
Some leaders in the corporate sector argue that we have turned the corner and solutions are being implemented both by governments and companies. Bill Ford, executive chairman, Ford Motor Company, has said that there is more hope now because many corporations feel a sense of urgency about solving environmental problems and new technologies enable them to do so. 
"Green Economy", the buzz term of Rio+20, has evoked enthusiasm from many business people. 'Towards a Green Economy: Pathways to Sustainable Development and Poverty Eradication', a 700 page report by the United Nations Environment Program, is considered to be the base document for the summit. This report has the backing of the World Bank and the World Trade Organisation (WTO). 
But many environmental and social activists are skeptical both about this report and the Green Economy approach – because of its focus on growth, techno fixes and marketisation of nature. Many activists argue that the key need of our times is a new economic science that respects the limits of the planet and is geared more towards actual human welfare rather than just growth of material consumption.
The challenge before policy makers is how to stop environmental damage while also generating jobs and improving basic nutrition for more than three billion people. 
One of the main battles at Rio+20 will be over what is perceived to be the corporate co-option of the United Nations. A coalition of peoples movements and mass organizations  backed by the World Social Forum, the Occupy Movement and Global Alliance for Rights to Nature(GARN)  plan to hold a People's Summit at Rio + 20. This gathering will bring together those who want to shift the focus away from the priorities of the corporate sector to a framework based on 'recognizing rights of nature'.  offers a viable framework for sustainable development on our planet.
This People Summit will oppose attempts to treat nature as a set of environmental services with a monetary value for market exchange. This is a response to The Economics of Ecosystems and Biodiversity (TEEB) Report which has argued that putting a market value on nature can help to save it. 
Opponents of this view, who will gather at the People's Summit, argue that when value is reduced to "price" it becomes just another commodity that can be traded in a financial market.  But that fails to fully capture the crucial role played by biomass, biodiversity and the functions of  ecosystems. Nor is this attribution of market value to nature's functions likely to save them, say the critics. 
These are complicated disputes that are not going to be resolved anytime soon. But Rio+20 might determine the terms on which the international community will negotiate for years to come.