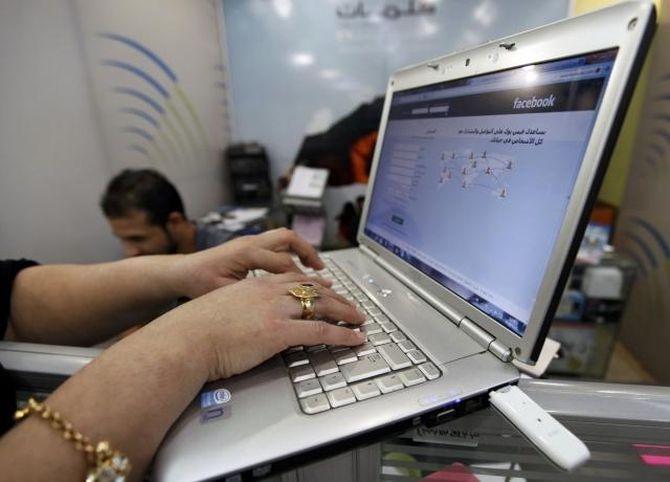 The questions that Free Basics raises go way beyond net neutrality, notes Vanita Kohli-Khandekar

Imagine for a moment that the estimated Rs 7,500-crore (Rs 75-billion) Star, India's largest broadcaster, wants to reach the country's entire billion-plus population instead of the 650 million it currently does.
To this end, it offers Star Plus and maybe Life OK, its popular Hindi channels, and a couple of channels from other broadcasters, along with a free cable or DTH connection.
If you want anything other than Star TV's chosen bundle, you pay for both the connection and the channels you want.
This, in effect, is what the $12.5-billion-worth Facebook seeks to do with Free Basics.
The programme, launched in several countries in 2014, offers limited internet services, along with Facebook, on mobile phones, for free. Anything beyond that incurs data charges.
In India, where Free Basics was launched 10 months back, the angsting over net neutrality has been loud.
The issue, however, goes beyond neutrality.
It raises the question of whether the internet is a necessity.
Should its access be subsidised or incentivised and what are the economics of doing that? It is not just about a large American corporation out to get poor people's data, the way the naysayers have painted it.
It is also about people, who have had internet access for more than a decade or so, talking on behalf of those who have never had it.
These questions are part of the flux in India, one of the world's largest internet markets with 319 million subscribers. Drawing a parallel with TV might help.
Neutrality is forced on the TV business.
All channels have to be offered to all distributors (cable or DTH).
DTH operators have to offer set-top boxes that are 'technically interoperable' so that consumers can shift when they want.
Meanwhile, the regulator, Telecom Regulatory Authority of India caps pricing, which has become a convoluted mess in the TV business.
Add to this, carriage fees that have killed programming innovation. For all the focus on neutrality, consumer choice -- whether on pricing or programming -- remains limited in the world's second-largest TV market because too many other elements queer the pitch.
That is the first point of this column.
If Star, a dominant entertainment broadcaster, offers a free connection that is predicated on consumers viewing only its channels, this creates an entry barrier for others.
Hence, it is discriminatory. And transparency and non-discrimination are the two regulatory principles the Trai claims are key.
This was made clear in a consultation paper, Differential Pricing for Data Services, released in December last year, in the wake of protests over Free Basics.
Strangely, carriage fees, which hugely discriminate against small and niche broadcasters, continue to thrive in the TV business.
There are ways, though, of easing up the bandwidth shortages that give rise to carriage fees -- by pushing for a fatter pipe to carry TV signals through digitisation, having several competing technologies and incentivising investment into the last mile.
That brings us to the second point: Instead of focusing on differential pricing why not focus on the bigger question of how to get more internet access to people?
Could it be done by incentivising the building of the expensive infrastructure needed or through fostering competition among different technologies to help push down data prices?
There are other ideas.
Nandan Nilekani and Viral Shah, who together led the design of the government's subsidy platforms using Aadhaar, suggest the government offer 120 mega bytes free to every subscriber.
They recommend dipping into the Rs 40,000-crore (Rs 400-billion) corpus of the Department of Telecommunications' Universal Service Obligation Fund to finance this.
The fund was created (surprise!) with contributions from telecom operators.
And here is the last point.
Africa has seen the fastest rise in data usage since the launch of Free Basics in 2014.
Therefore, it is working.
But according to much of the research done after that, more than two-thirds of the people using data services think Facebook is the internet.
If the idea of a Star TV-created walled garden that allows it to become the context of TV for millions of Indians seems wrong, so is that of Facebook or any other app becoming the same for millions of Indians using the internet for the first time.
As John Naughton, professor of the public understanding of technology at the Open University in the UK, said (in a piece in The Guardian last year), "The goal of public policy everywhere should be to increase access to the internet -- the whole goddam internet, not some corporate-controlled alcove -- for as many people as possible.