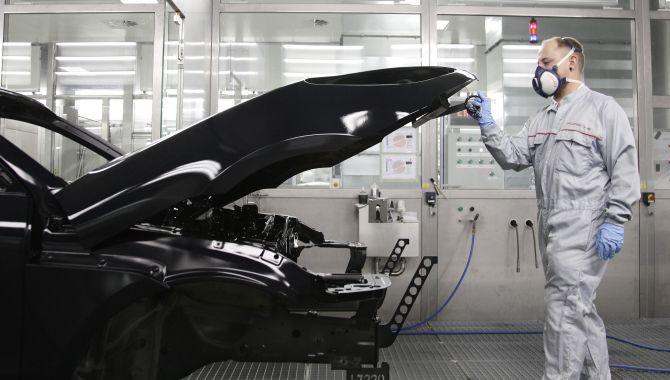 Germany, as the locomotive of Europe, has much to teach India in manufacturing and process management, says Rajeev Srinivasan.
November 9 marked the 25th anniversary of the fall of the Berlin Wall, the event that heralded the end of communism all over the world, except in a few pockets in India such as Jawaharlal Nehru University, Bengal and Kerala. It is one of the more significant events of the past century, ranking up there with the Russo-Japanese War of 1905 and Dienbienphu in 1954.
When Admiral Tojo defeated the Russian fleet in the Yellow Sea, it announced the rise of Asian power in a hitherto European-dominated world. When General Giap of Vietnam defeated the French, it marked the end of European colonialism. When the Berlin Wall fell, it showed that the pernicious ideology of communism was on its way to the trash-bin of history.
In the years since the wall was dismantled, Germany's economy has gone from strength to strength, while the rest of Europe has hit the skids except perhaps for the Scandinavians. They managed to absorb the damaged economy of the formerly communist East Germany without too much pain.
Germany is the country that has come through the 2008 recession with the least damage and it surely has many things to teach us. It looks as though there is an effort by India to partner more with Germany: Commerce and Industries Minister Nirmala Sitharaman tweeted about India being a 'partner country' at the upcoming Hannover Fair.
I attended an event on German Unity Day at the Goethe-Zentrum and enjoyed a splendid jugalbandhi with a German santoor player and several Indians on violin, flute, sarangi, mridangam and ganjira, which was enjoyed even by me, an illiterate in classical music. It was sort of a metaphor for Indo-German collaboration: mutually beneficial.
I am of the opinion that India should concentrate on Japan, SAARC, ASEAN, China and the US, with Europe being a low priority, with the single exception of Germany. Other Euro-zone countries and Britain have little to offer India, while Germany, as the locomotive of Europe (despite recent jitters), has much to teach India in manufacturing and process management.
I happened to read in the Air-India in-flight magazine about an Indo-German consultation in 2015 with a visit by Chancellor Angela Merkel, and the commitment of 1.09 billion euros (Rs 14,588.2 crore) to fund nine projects, in hydropower, green energy corridors, energy efficiency, affordable housing, microfinance/microenterprise, urban sanitation, and forest ecosystems. Knowing typical German efficiency -- I once worked for Siemens -- I am sure we will see some results on the ground.
The German consul previously inaugurated a seminar on e-waste a few months ago, and then I had occasion to ask him what Germany's core competence was. A history major, he pointed out something that I hadn't expected: the fact that Germany is crisscrossed by rivers, and therefore the ease of transportation had been a major factor in making it a strong economy.
I had expected him to talk about its prowess with engineering, especially process and flow engineering, or the mittelstand, the famed group of small to medium enterprises that have made Germany virtually recession-proof, by becoming the world's largest provider of machine tools. Or the vocational training system, which underlies its vaunted engineering prowess.
Although there has been a hiccup recently -- German industrial production actually fell, and the economy may technically be heading into a recession -- Germany is only slightly affected. On my last trip to Germany three years ago, I spent time in Munich, and it was as though the good times were rolling. Years ago, I used to fly into Frankfurt and drive on the autobahn to Paderborn -- quite a thrill with no speed limits -- and things didn't look much worse now. With the German penchant for balanced budgets, they are still far more solvent than any other major economy.
Their economy may be feeling the results of a rapid cooling of the Chinese economy, and a growing India might take up the slack, because a lot of German products are industrial capital goods. Just as with the complementary between India and Japan (former has labour and needs capital, latter just the opposite), India and Germany also seem to be complementary: one needs, and the other produces, infrastructure goods for manufacturing. Odd, it is the two main losers in World War II that are India's best partners, as the winners decline!
I think over time Germany will become much more attractive to Indian students as well: if I understand correctly, all university education has recently become free, and that applies to foreign students. Given that most of the instruction is in English, this should appeal to Indians who want to pursue undergraduate or graduate programmes in Europe. If I understand correctly, you can also get work visas after finishing the courses. In contrast, both the US and UK charge expensive tuition (more than $100,000 for a 4-year degree), and make it difficult to work there. There are also attractive Alexander von Humboldt Foundation grants and German Chancellor Fellowships (comparable to Fulbrights) for Indian students and scholars.
But the biggest bang for the buck may come if India can adapt Germany's vocational training schemes. If I understand correctly, 10-12 year-olds are streamed into vocational schools or university based on aptitude. There is no shame (unlike in India) in vocational training -- and that is what provides the backbone for Germany's industrial mittelstand. The best of the skilled artisans are honored as meisters just as Japan honours the very best as national treasures. This is what India needs to upgrade its poorly-trained human resources for "Make in India" to succeed.
There is also a mindset issue where I hope Indians can learn from the Germans (and Japanese). In contrast with India's bindaas mindset, the Germans are legendary for being methodical. We saw this in their demolition of individual-glory Brazil in the football World Cup, and have seen it in how they took over field hockey too. And given the number of BMWs and Audis on Indian roads, there are enough who appreciate (and can afford) German precision. Now, if only we could also absorb German punctuality and thoroughness!
Image: A worker with a Porsche Macan at the auto major's new plant in the eastern German city of Leipzig. Photograph: Tobias Schwarz/Reuters.