Famous and long believed to be trusted, Indian brands have since wilted against foreign brands, says Mohan Guruswamy.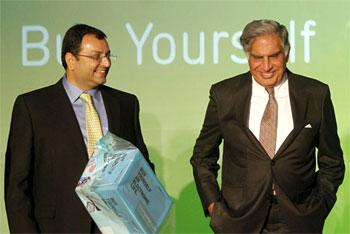 Ever wonder why Indian companies cannot make it in the more demanding markets abroad with their products and services? Take Tatas, for instance. This is the biggest and best known of Indian companies with a brand recall that transcends borders. It is easily the most recalled, trusted and valued brand in India. In fact, Tata Sons, the owner of the brand -- Tata -- values this so much that every company that bears the Tata name has to pay it a royalty.
It's another matter that brand values such as these are self valued and usually a way to extract money from "group" companies, when there is no such thing as a group when each one of the many Tata companies is a standalone publicly owned company with different sets of shareholders. The Tata Sons holdings in the so-called group companies are usually a small shareholding. Tata Steel is a typical example where the government owned institution holdings are much bigger than all the Tata affiliated trusts and company shareholdings. In any case the public owns most of the shares outstanding.
The Tata way of extracting value from its name is now being emulated by Jindal Steel Works Ltd, whose chairman's wife is allegedly the owner of the "Jindal" brand and this fetches her a hefty royalty each year from the publicly owned company. Quite clearly, the Tata way is the gold standard and one day most "holding" companies will earn their incomes by realising royalties for their brands. Just like Disney gets much of its income from the Mickey Mouse and Donald Duck brands.
So what is the Tata brand worth?
India Today, another well known brand, recently reported: 'The Tata Group has retained its place as the country's most valuable brand at $21 billion, while the total worth of top-100 Indian brands now stands at $92.6 billion, says a new study.
'State-run insurance behemoth LIC is ranked second with a brand value of $4.1 billion, followed by public sector bank SBI ($4 billion), Bharti Airtel ($3.8 billion) and Reliance ($3.5 billion).
'The brand value of Tata Group has risen by $3 billion in the past one year, primarily led by its international diversification strategy and the flagship firm TCS, as per consulting firm Brand Finance India's annual study.'
One can be sure that Tata Sons, a company mostly owned by the Shapoorji Pallonji Group and now headed by its scion, Cyrus Mistry, will argue that given the dollar value of the Tata brand what it actually gets from the group companies by way of royalty is a very inadequate return. It is true that the public confers values of brands, but what is a brand truly worth in a "green house" economy, where the companies are generally shielded from global competition?
We have seen how famous and long believed to be trusted Indian brands like Usha, Godrej, Voltas and even Tata have wilted against foreign brands like Samsung, LG, Sony, Ford, Hyundai, Honda and Suzuki. Look what happened to Bajaj scooters or Godrej refrigerators and Voltas air conditioners. These great brand leaders are now mere stragglers.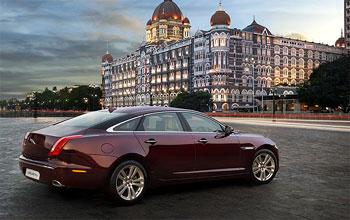 That's why we see so few Indian brands abroad. Tata Motors doesn't prefix Jaguar and Land Rover vehicles in any of their markets. Tata Motors doesn't even figure along with the Daewoo truck name, despite the latter being associated with disgrace. Tatas don't even sell India-sourced tea as a Tata product, which is sold as Twinning's and Typhoo. None of the Indian Hotels Limited assets abroad are called Tata or Taj Mahal hotels.
I will now share some personal experiences with India's most trusted brand, Tata, worth no less than Rs 1.2 lakh crore.
For many years I have been using a Tata Teleservices CDMA phone service when in Hyderabad. Last month I decided to shift from CDMA to GSM service with the same company. In other words I was migrating from one technology to another offered by the same company. So on July 27, I went to the neighbourhood Tata DoCoMo outlet and made the application. I was required to clear the balance accrued, which I did immediately. I was then given a new SIM card and told to put it inside my new phone, as the old CDMA phone was of no use now.
So off I went to the nearest Tata Croma store, where I bought a brand new Nokia smartphone. The next day I was told by the Tata DoCoMO person that my new phone will be activated on July 30 at 11.23 pm. It never got activated. I returned to Delhi. I kept getting SMSes on my Vodafone connection that I should call 59059 on my Tata phone connection to complete activation formalities. The problem was that my Tata connection was not activated and I could not reach that number from my Delhi phones.
Then I started getting calls from persons purporting to be conducting physical verification. I patiently answered every question, plus also all the proof of verification questions such as "what is the date of birth you have given?" This went on several times, but yet the phone is not functioning.
Now this is not an isolated Tata experience. I used to have a couple of Tata Motors cars – a Sumo and Indigo. Both kept me and my man Daniram quite busy with constant mechanical niggles. Clutch plates went bust frequently and tires used to get worn out unevenly. Finally, Daniram one day told me that I should just get rid of the Tata vehicles, as the company was incapable of producing anything of good quality. I replaced both with foreign brands and now am getting trouble-free service.
I have one more experience to narrate. Last month I bought a Voltas split air conditioner and had it installed at my daughter's place, when she was away. I thought I would surprise her with a replacement for the noisy window unit. Big mistake. The Voltas air conditioner is quiet as promised but it doesn't cool. After a complaint a couple of engineers showed up and agreed that the cooling was inadequate and that they will "revert" back. We are waiting.
So now tell me if this brand is worth Rs 1.2 lakh crore?
Top image: Tata Group Chairman Cyrus Mistry and Ratan Tata. Photograph: Vivek Prakash.
Bottom image: A Jaguar outside the Taj Hotel in Mumbai. Photograph: Courtesy, Jaguar India.