The Budget is excellent in terms of direction. But it is tough and needs systematic and careful execution, notes Omkar Goswami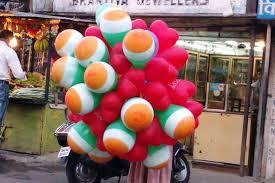 Some commentators on the Union Budget ignore the fact that the annual task is at least as much an exercise in politics as it is in accounting and economics.
These experts, while appreciating the general stance of Finance Minister Arun Jaitley's first substantive Budget, have railed from the pulpit of fiscal steadfastness on how wrong he has been in intentionally expanding the deficit for 2015-16 from 3.6 per cent of gross domestic product to 3.9 per cent.
Such analysts ought to consider the politics of the 2015-16 Budget.
One shouldn't overstate the muscle of the Bharatiya Janata Party's 282 seats -- and the National Democratic Alliance's 336 -- in the Lok Sabha.
Coming after three decades, it makes many believe that such a single-party majority in the lower house suffices to push all the reforms and more to create a perfect runway for double-digit growth.
The reality is quite different.
For one, all non-money laws, which include the insurance Bill and the land acquisition Bill, require assent of the Rajya Sabha.
As of March 10, 2015, the BJP has 46 members of the 241 that are elected by the state legislatures; the Congress has 67, the Samajwadi Party 15; the Janata Dal (United) from Bihar 12; the Trinamool Congress 11 as do the communists; and the Biju Janata Dal has seven.
Simply put, ramming home all second-generation reforms that can make India's corporates dance all night is just not on because a united Opposition can stymie any significant non-money Bill.
For another, it is silly to believe that all reforms can be passed by vote in joint sessions of Parliament.
Budget 2015: Complete Coverage
It will be a travesty of the Constitution to call for one joint session after another for passing non-money Bills that are in the normal course of business just because the party in power cannot persuade the opposition in the Rajya Sabha.
The prime minister's mantra of good governance requires taking much of the Opposition along, which in turn necessitates looking after some of their interests and pet projects. Call it what you want, but that's the art of political governance; and it is a great deal harder than writing 1,000-word Budget critiques for newspapers and magazines.
It is not surprising, therefore, that despite his party's poor opinion on implementation of the Mahatma Gandhi National Rural Employment Guarantee Act, Jaitley has allocated Rs 34,699 crore (Rs 346.99 billion) for the programme with an additional option of Rs 5,000 crore (Rs 50 billion).
That is also why he has raised the amount on food subsidy by 8 per cent over the Budget estimates of the previous year, and kept fertiliser subsidy on a par with the earlier BE despite a huge drop in naphtha prices.
Or that he has promised the fiscal concessions regarding investment allowance and higher depreciation to Bihar and West Bengal exactly in line with what has been conferred upon Andhra Pradesh and Telangana.
And more.
It is also important to recognise that the government has accepted the 14th Finance Commission's recommendation to devolve 42 per cent of the share of the divisible pool of taxes to the states.
This has raised the states' share by a massive 55 per cent to Rs 5,23,958 crore (Rs 5,239.58 billion).
This, along with additional transfers through plan expenditure and grants, has raised the states' share of the kitty to 62 per cent of total tax receipts.
While it has created a superb opportunity for serious fiscal federalism, it has concomitantly reduced funds available to the Centre.
Given this fiscal constraint and the need for support from India's dole-oriented political parties, the good thing is that Jaitley has not gone overboard with unproductive consumption handouts.
Instead, he has focused on doing what he can to help finance and thus kick-start the moribund state of infrastructure.
For instance, the Ministry of Road Transport and Highways has seen its Budget expand by almost 40 per cent over the revised estimates of 2014-15 to Rs 42,842 crore (Rs 428.42 billion), of which over three-quarters is for capital expenditure.
Similarly, the Railways has been allocated Rs 40,000 crore (Rs 400 billion) for 2015-16 versus Rs 30,000 crore (Rs 300 billion) in the previous year.
In all, an additional Rs 70,000 crore (Rs 700 billion) has been earmarked under various heads of infrastructure.
Hopefully, this huge increment will be utilised to really get infrastructure going, rather than having much of it unutilised for the want of implementation.
More than before, execution is the key.
There are also issues about collection.
Can Jaitley's team hope to garner 17 per cent more on personal income tax, taking it to over Rs 3,27,000 crore (Rs 3,270 billion)?
Will pre-tax profits of businesses increase sufficiently for the exchequer to collect over Rs 4,70,500 crore (Rs 4,705 billion) of corporation taxes -- which is 10 per cent more than the RE for 2014-15?
Most importantly, after a poor RE of Rs 26,353 crore (Rs 263.53 billion) from divestments versus a BE of Rs 58,425 crore (Rs 584.25 billion) for 2014-15, will the government genuinely succeed in garnering Rs 69,500 crore (Rs 695 billion) in 2015-16?
These are tough calls, and require unwavering attention to execution -- not in the last quarter but for every month of the new fiscal year.
That's what makes this Budget tough. Let us pray that things work. For, there is no doubt that we need it.
Omkar Goswami is an economist and chairman of CERG Advisory Private Limited