The substantially increased economic dualism may exert lasting negative influences which could include a reduced potential for economic growth; the persistence of a very weak employment and poverty situation; rising social and political discord; and heightened vulnerability to geopolitical challenges, cautions Shankar Acharya, former chief economic adviser to the Government of India.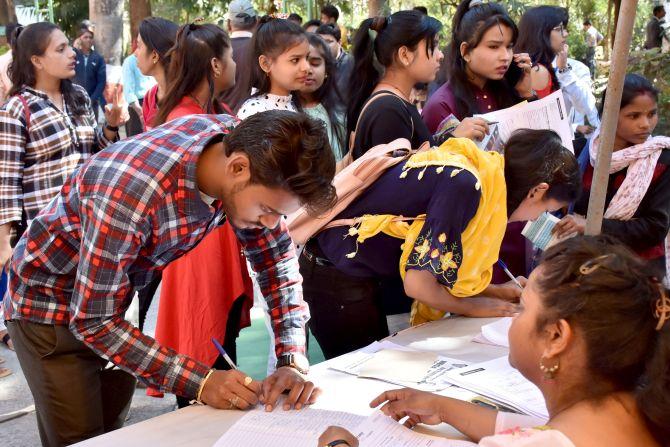 India has been characterised by significant economic dualism and disparities over many years.
The fundamental divide between the income, wealth and life chances of the rich minority versus those of the far more numerous poor households is a result of several other dimensions of economic dualism, including: Urban vs rural; formal vs informal; land (and other assets)-owning vs landless; employed vs jobless; well-educated vs ill-educated; and rich vs poor states.
Overlaying these largely economic dimensions of disparity are social ones such as high caste vs low caste, majority Hindus vs minority Muslims and males vs females.
Economic dualism is obviously multi-dimensional, with the trends in the various dimensions changing over time.
Broadly speaking, the acceleration of economic growth and structural change since the 1980s reduced the minimally defined headcount ratio of absolute poverty from above 50 per cent in the 1970s to around 20 per cent in 2011-2012, the last year for which official poverty estimates based on large sample surveys of household consumption expenditure conducted by the National Sample Survey are publicly available.
A survey of household consumption was done by the National Statistical Office in 2017-2018, but the results were not published.
Newspaper reports based on a leaked version indicated substantial increases in rural poverty in several major states and an overall increase in the poverty ratio for the first time in four decades.
This was not at all surprising given the slow economic growth in the last years of the United Progressive Alliance government and twin shocks of demonetisation in late 2016 and the painful transition to goods and services tax in 2017-2018.
Furthermore, a rise in the poverty rate was entirely consistent with the well-documented sharp deterioration in employment conditions between 2011-12 and 2017-18 recorded by the official, published employment/labour force surveys for those years.
These showed a tripling in overall unemployment as well as in youth unemployment rate and a massive decline in female labour force participation.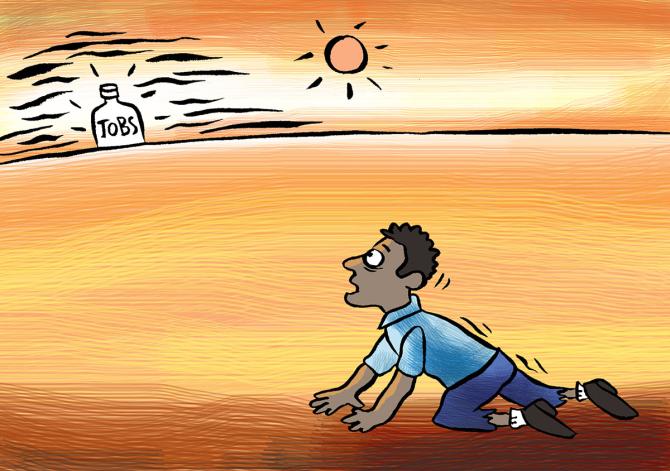 Then came the Covid pandemic and the nation-wide lockdown imposed in late March 2020, which led to the April-June 2020 quarter GDP plummeting by 24 per cent and the full fiscal year GDP dropping by 7.3 per cent, according to official (probably optimistic) estimates.
This was associated with unemployment soaring above 20 percent in April and May and labour force participation also declining sharply, cumulating to over 100 million people losing their livelihoods in those months, according to data from the Centre for Monitoring the Indian Economy.
The loss of jobs and earnings was disproportionately focused on the non-agricultural informal sector, comprising casual labour and small and micro enterprises in manufacturing and services and contact-intensive service sectors generally (both formal and informal) including retail trade, hospitality, travel and tourism.
The phased lifting of the national lockdown from June facilitated a fairly swift recovery of output in many sectors, especially among the larger, more formal enterprises.
Official data suggests recovery of quarterly GDP to the pre-Covid levels by the end of 2020, only to be followed by another plunge during the second Covid wave of March-June 2021, and again followed by a smart recovery thereafter.
However, the recovery in jobs and earnings was much slower, especially in the preponderant informal sector, accounting for around 85 per cent of national employment.
So, while India's stock markets enjoyed an extraordinary boom and unicorns proliferated, the ratio of total (mostly informal) employment to working age population was about 2.5 per cent lower in the July-September quarter of 2021, compared to January 2020, and about 4 per cent lower than in 2017-18, itself a very bad year for the employment and labour force participation.
Furthermore, both CMIE data and various micro surveys indicate that average earnings amongst the re-employed were significantly lower than in pre-Covid times.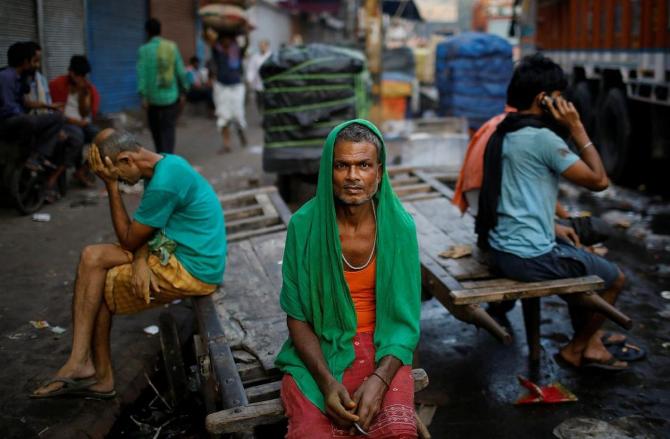 Various organisations (such as Azim Premji University and Pew Research Centre) have estimated sharp increases in the number of India's poor as a result of the Covid shock, ranging from 75 million to over 200 million at different points in 2020-2021.
Because of differences in definitions, timing and coverage, it is difficult to compare and assess these estimates.
One can perhaps conjecture that if the national poverty ratio was about 23 per cent in 2017-2018, it might well have shot up to 30-35 per cent in 2020-2021, with sharper increases in rural poverty rates than urban.
But such conjectures would have to await validation (or rejection) through large sample surveys of household consumption.
Qualitatively, it is clear that poverty increased greatly during the ongoing tragedy of Covid and the associated lockdowns, with many millions of non-poor slipping into poverty.
Thus, in these fundamental dimensions of income and consumption, Covid has substantially sharpened economic dualism in India.
It has also quite clearly worsened economic dualisms associated with employed vs jobless, formal vs informal, urban vs rural and asset-rich vs asset-poor.
It has also hurt education deeply, with greater damage to the non-rich, who have been unable to participate effectively in various channels of online education as schools and colleges have struggled to revive education.
The substantially increased economic dualism in our already dualistic economy is likely to exert lasting negative influences on our economic and social trajectory in the medium and long run.
These might include a reduced potential for economic growth; the persistence of a very weak employment and poverty situation; rising social and political discord; and heightened vulnerability to geopolitical challenges.
There are no easy solutions to these problems. But economic and social policies can clearly ameliorate the situation.
The central focus of remedial policies has to be the expansion of job opportunities in both the formal and informal segments of the economy.
Higher rates of employment will raise incomes and consumption, possibly with a positive feedback loop, reduce poverty and strengthen overall economic growth.
In broad terms, the best ways of increasing employment are well-known.
They include: Strengthening rural employment guarantee programmes; encouraging labour-intensive manufacturing for both domestic and external markets through better policies; enhancing learning outcomes in schools and overall skill-development; removing regulatory impediments to employment expansion in all areas; strengthening programmes for public health and basic health care; raising the national tax to GDP ratio to undertake more expenditure on public goods like education, health, roads and some other forms of infrastructure; and, of course, improving the business climate to nurture higher private investment.
Shankar Acharya is honorary professor at ICRIER and former chief economic adviser to the Government of India. Views are personal
Feature Presentation: Rajesh Alva/Rediff.com