Quick fix reader recipe: Pachai Mochai Vadai
Saranya Sethuratinam
We'd asked you, our readers to share your quick fix dabba recipes with us. Reader Saranya Sethuratinam shares an interesting recipe made from lima beans.
Reader Saranya Sethuratinam shares vadai recipe made with lima beans.
Sethuratinam who blogs at saranrecipies writes: "Lima beans are high in fibre content, and it help control blood sugar and reduce heart risks."
Here's the recipe for Pachhai Mochai Vadai:
Preparation time: 15 to 20 minutes
Cooking time: 10 to 15 minutes
Makes 10 to 12 vadais
Ingredients
1 cup lima beans
1/2 cup onions chopped
3 green chilli chopped
1/2 cup coriander leaves
1/4 cup besan flour
1/4 cup rice flour
1/2 tsp red chilli powder
1/2 tsp turmeric powder
1/2 tsp coriander powder
Salt
Oil for frying
Method
Wash the lima beans. Keep aside.
Boil water in a pan.
Add chilli powder, turmeric powder, coriander powder and salt.
Now add the lima beans and allow it to cook well.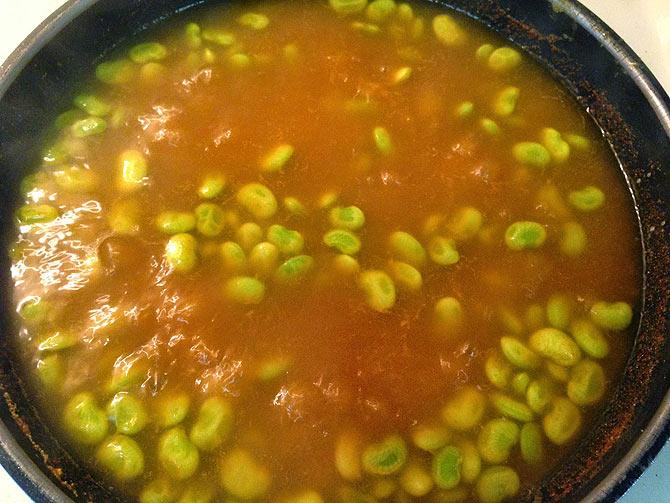 Drain the lima beans, and allow it to cool down.
Grind into a coarse paste without adding water.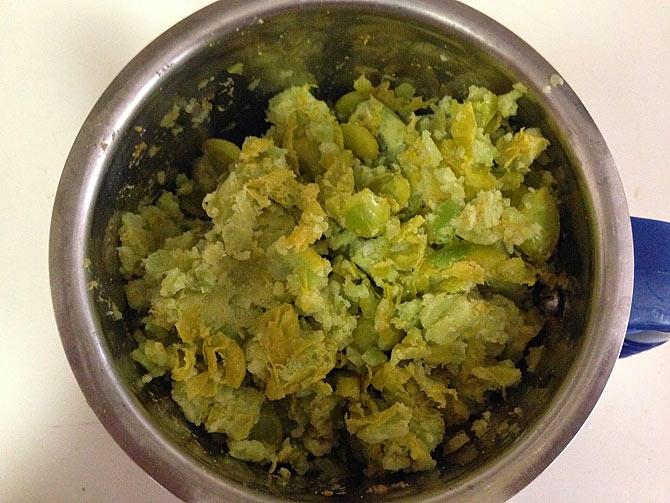 In a deep cooking pot, add the ground lima beans, cut onions, coriander leaves, green chilli, besan flour, rice flour and salt. Mix it well.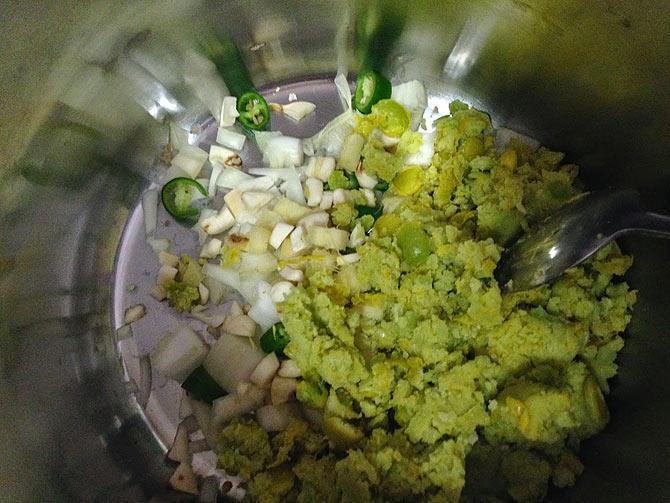 If you feel the mixture is getting too dry, you can sprinkle some water, but it should not be too watery.
Divide the mixture into small balls like you do for a vadai.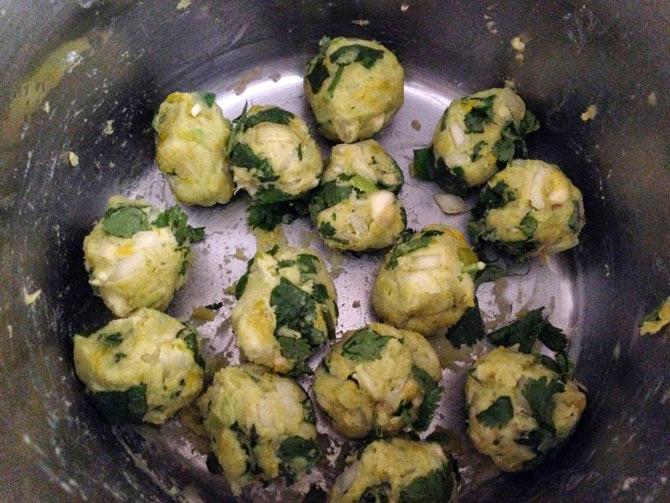 Since we have already added salt while boiling the lima beans, be sure not to add more salt unless necessary.
In a pan, heat oil. Take the vadai balls and press it with your palm before dropping them into the oil pan one by one. You may fry 4 to 5 vadais per session.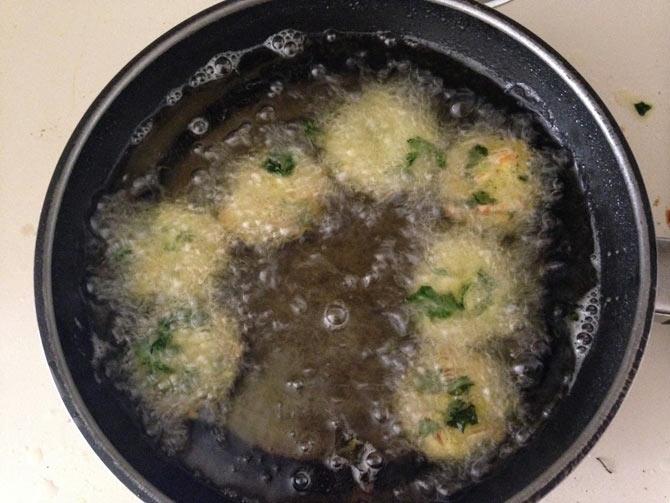 Flip over and cook till both sides turn golden brown.
Serve it as a side dish with any rice preparation.
Also read:
Quick fix recipe: Kaara Kuzhi Paniyaaram
Quick fix recipe: Beetroot rice
Reader invite: Dear reader, do you have an interesting quick-fix breakfast/lunch recipe that you'd like to share with us?
Email us your recipes along with a photograph if possible to getahead@rediff.co.in (Subject line: Quick fix recipes) and we'll publish the best ones right here!
Image:
Pachai Mochai Vadai
Photographs:
Courtesy Saranya Sethuratinam