The test calculates one's body fat, its distribution, and the lean body mass. Pradeep Chowbey reports.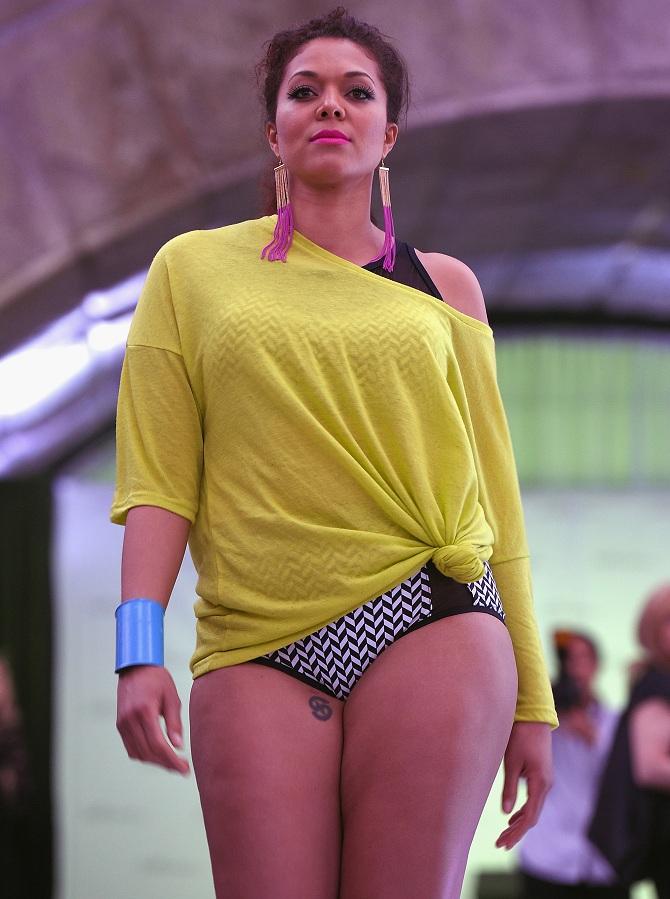 IMAGE: The body composition test gives us a detailed analysis of our body composition and the areas that need to be focussed on. Photograph: Andrew H Walker/Getty Images.

The body composition test is a physical test that calculates the proportion of various components of the human body: fat, water, muscle mass, protein, minerals, and so on. However, the overall aim of this test is to calculate one's body fat and its distribution, and also the lean body mass.
Most sophisticated body composition analysers will reflect on the following features:
Ideal weight according to one's height, which then automatically indicates the amount of excess body weight.
Body mass index (BMI), which is calculated according to the height and weight using a formula fed in the software of the analyser.
Lean body mass: the total weight minus the body fat.
Soft lean mass: body water plus protein.
Total body water: both intracellular and extracellular water.
Percentage body fat.
Abdominal analysis, which is the abdominal circumference.
Body fat mass.
Basal metabolic rate: the minimal rate of energy expenditure per unit time.
Segmental assessment: the body fat mass and soft lean mass in the abdomen, the arms and the legs.
Body type: low weight/ normal/ overweight/ obese/ morbidly obese/ super obese.
Age matched of body (AMB): based on a person's body composition and lifestyle habits, the real age is different from age matched of body. For example, if a person is obese, the AMB would be much higher than the real age and this gap is bridged when the person loses significant body fat mass.
The body composition test gives us a detailed analysis of our body composition and the areas that need to be focussed on.
For example, if one is overweight, then by how many kgs and in what areas is the extra weight accumulated?
What is the percentage body fat and how much is it above normal?
For fitness enthusiasts, athletes as well, this analysis helps in evaluating their muscle mass as they aim to lose weight by retaining their muscle mass.
You should get this test done at least twice a year -- once every six months. It might be more frequently required in case of chronic diseases. All that the person needs to do is stand on a machine called a body composition analyser -- bare foot and hold metal-like rods in both hands. A mild painless current passes through the body and the analysis is completed within two minutes.
The test is sensitive to gender and age.
In large volume bariatric centres or weight management centres, this test is done free of cost as a part of the consultation. Otherwise too, it does not cost more than Rs 300.