Bored sitting at home during the lockdown? Brush up on your etiquette skills.
Namrata Kohli reports.
There is this anecdote about a suitor who's trying to impress his date at a fusion Indian restaurant, using a fork and knife to slice through the roti.
As the man struggles, the lady simply uses her fingers to do the job. No marks for guessing how foolish Romeo would have felt.
What's the big deal about getting your manners right?
In modern times, everything you do -- the way you walk, the way you talk, drink and dine, and even how you use email or make voice calls -- has certain rules.
Today, there are many finishing schools that offer training in three broad areas -- image, etiquette and communication -- to add finesse and class to your personality.
Business etiquette is essential since it's etched in stone and isn't as flexible as social etiquette, says Saloni from the Bengaluru-based Florina Finishing School.
"In this new age, we are all becoming global citizens and communicating in the global arena, so socialising becomes an important part of the corporate world too," she adds.
The target audience
From helping young women find the right partner, to getting millennials to realise their self-worth, to enhancing the credibility of prospective heirs taking over family businesses from fathers and grandfathers, to guiding top-notch company executives up the corporate ladder, grooming classes are reaching out to a wide audience today.
"People and diamonds only have real market value once polished," says Delhi-based grooming veteran Pria Warrick, who runs the Pria Warrick Finishing School at New Friends Colony.
"An image makeover not only completely transforms your visual appeal, but also gives you a social and emotional overhaul," says Mumbai-based Konkana Bakshi, founder of Savoir Faire Academie.
Bakshi conducts one-on-one sessions with complete confidentiality for owners of listed companies who want to improve their personal branding.
Many clients approach her for grooming in public speaking, voice modulation, communication and image transformation. Her private consultation fee varies from Rs 4 lakh to Rs 6.5 lakh.
Experts like her are also invited to train professionals in subjects like international business protocol and dining etiquette; the cost for a group workshop starts at Rs 1.2 lakh a day.
"I have seen IT engineers who are technically sound but have no social skills, suffer from low self-esteem and almost depressive behaviour, and have zero corporate finesse," says Warrick.
They virtually hide behind either their cell phones or the brands they own, as they have no confidence in their own skin, she points out.
"One of the worst (problem areas) in the world of etiquette is telephone manners, with sudden calls disturbing everybody in business circles. You can't simply answer the phone or make calls from your mobile whenever you want. That is just not on. You need to take permission," she says.
Another huge problem area, Warrick says, is corporate dressing which has "gone for a toss", with the entire approach of the working generation having become very casual.
People consider it okay to enter a mall in floaters or walk into a five-star hotel in chappals. "What they tend to follow is cheap, low-class American culture and that is far removed from the sophisticated Wall Street American or European class."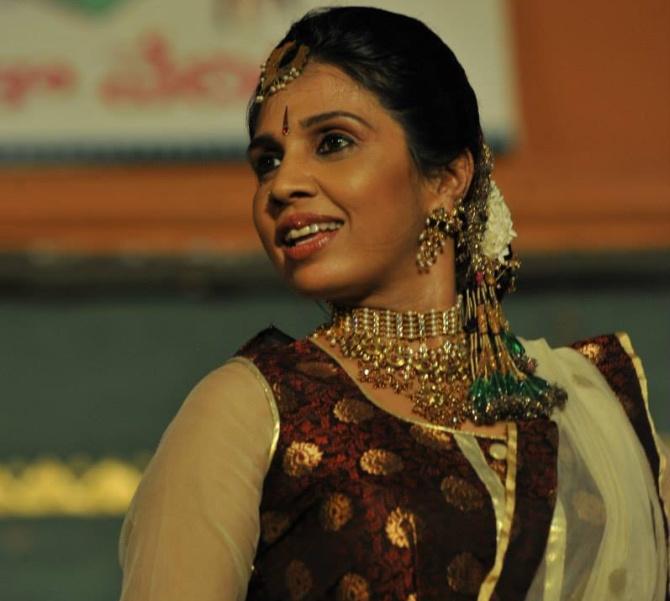 What's on offer
How to network with your business associates after work or at business socials is one of the bestselling programmes at the Pria Warrick Finishing School, which teaches cross cultural protocol in dining, drinking, toasting, the art of formal seating at a dinner table, laying out the cutlery and such like.
"Indians drink and (then) eat whereas the world eats and then drinks.
"Cutlery is a problem area as Indians eat with the right whereas the world eats with the left."
Apart from Indian corporate executives, Warrick also trains many expats who have questions about how to behave in business social gatherings.
A lot of international delegates ask whether they should shake hands with the spouses of their business associates or simply do a namaste.
Packages in this space start at Rs 35,000 and, for working professionals, the sessions are held over a few Saturdays.
What is the one tip etiquette experts want to give to corporate India? It is to remain even-tempered.
According to international soft skills and business etiquette trainer Maya Daswani, founder, Persona Power Asia, "The higher you are in the echelons of society, status, position, wealth and leadership, the higher must be your command on diplomacy, overcoming irritation and anger through a positive, constructive way of speaking. Never raising your volume is the cardinal rule."
Research proves it isn't what you say but how you say it. Avoid abrupt answers in one or two words; most of all, be aware of your tone of voice, she says.
School curriculum
What is the best way to pick up skills in grooming for a layperson?
"I have always felt that if schools set up a curriculum that offered the finishing touches we do, students would leave schools with their best foot forward and with great confidence", says Saloni, who runs one-on-one programmes for students at the Florina finishing school and charges anywhere between Rs 35,000 and Rs 50,000 for the programme of their choice.
"Each module is designed to help them achieve personal and professional success but, more than that, cultivating an inner-outer growth. It can be pretty life-changing for some," she adds.
Kavita Golechha, director, Panache, agrees.
"Certainly! Not only grooming but many more aspects of soft skills, communication and personality development should be a part of the school curriculum as those years are the most impressionable," she says.
Though experts reckon the foundations of etiquette should be a part of the school curriculum, the best way to pick up grooming in today's context is to do a capsule course from reputed consultants and by attending specialised workshops.
Says Bakshi: "It may seem very generic, but the amount of learning that comes with specialised training is simply remarkable."
Alternatively, one can watch videos of grooming experts for advice on the topic one is seeking help for.
Many of the corporate workshops are sponsored by the human resource department of companies, which invite experts in-house for group sizes that range from 10 to 25 people.
According to corporate trainer Suneeta Sodhi Kanga, the training could be held at the client's office or in a hotel or a banquet hall.
For fine dining and wine and whisky appreciation, she says hotels are preferred.
For a group of 10-25 participants, Kanga charges Rs 25,000 for a half-day workshop, Rs 40,000 for a full-day module and Rs 75,000 for two-day programme, exclusive of 18 per cent GST.
How they smartened up
People are willing to invest in such programmes as they have often helped them improve and, in some cases, has radically transformed them.
Hyderabad-based grooming expert Kavita Golechha talks of below-average clients who became super successful individuals and professionals because of the confidence grooming instilled in them.
Dipika Reddy, a small-town girl from Guntoor, could barely speak English when she came to Hyderabad; now, she is a confident designer who is extremely fluent in the language.
Malthi Raju, a simple girl from Vishakapatnam, is a glamorous actress in Tollywood today.
Businessman B D Sharma, though successful professionally, was very unhappy and depressed until he discovered the 'New You' programme.
All these cases crop up in a chat with Golechha, who runs the Panache Finishing School.
But the most interesting one is that of a prospective daughter-in-law who was brought to Panache for a complete makeover by her soon-to-be mother-in-law.
The bride-to-be smartened up so much that she realised the groom wasn't good enough for her as he was not willing to accept her as she was.
She broke her engagement and became a trainer with the very academy that overhauled her personality.