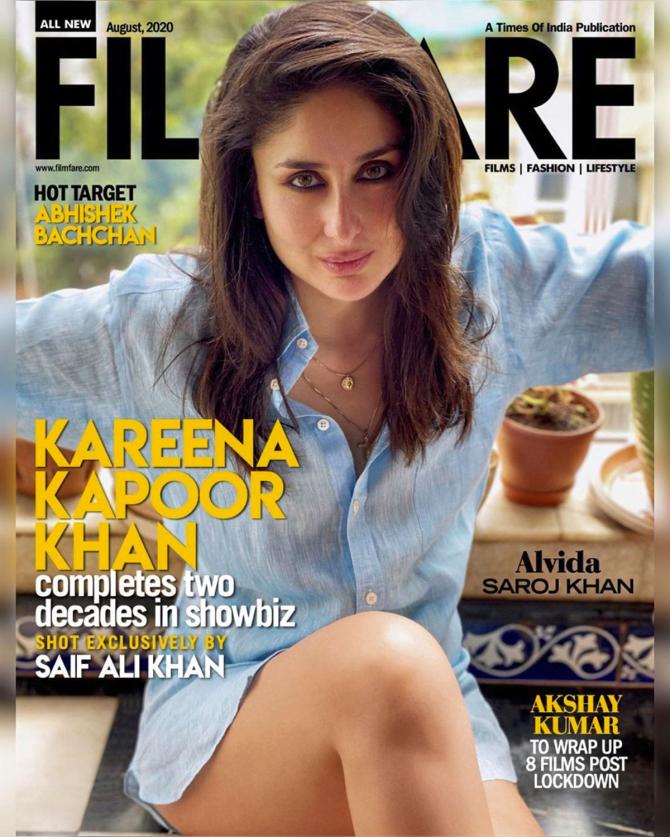 Kareena Kapoor Khan took to Instagram to share her first magazine cover shot in the pandemic.
In the picture, Kareena, who turns 40 on September 21 -- can you image Bebo at 40!!!! -- is sitting cross legged wearing a blue shirt and striking a sensuous pose at their home in Bandra, north west Mumbai.
The Lakme ambassador, known for her iconic red carpet outings, looks stunning in the shirt she borrowed from her husband aka the nawab of Pataudi aka Saif Ali Khan.
The cover has been shot by Bebo's beloved -- and multi-talented -- Saifu.
Sharing the cover on her Instagram feed, Kareena declared, 'I love love love Saif... for lending me his shirts and for his photography skills.'