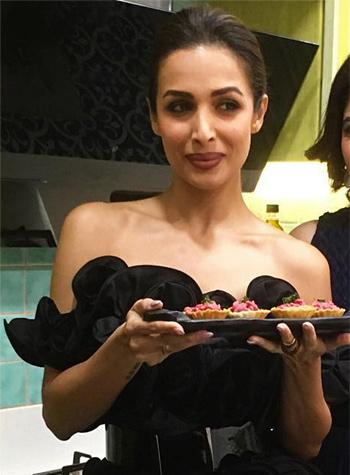 What happens when a dazzling beauty gets her hands dirty in the kitchen?
Malaika Arora Khan can dance, act, and cook too!
The model-actress-TV personality had a glamorous culinary outing when she stepped out in style to grace the launch of Chef Rakhee Vaswani's Palate Culinary Academy in Mumbai.
She took taste into her hands and whipped up a couple of delicacies at the launch, without shedding an ounce of her sexiness.
For those of you who think that Malaika has never stepped into the kitchen, these pics will prove you wrong!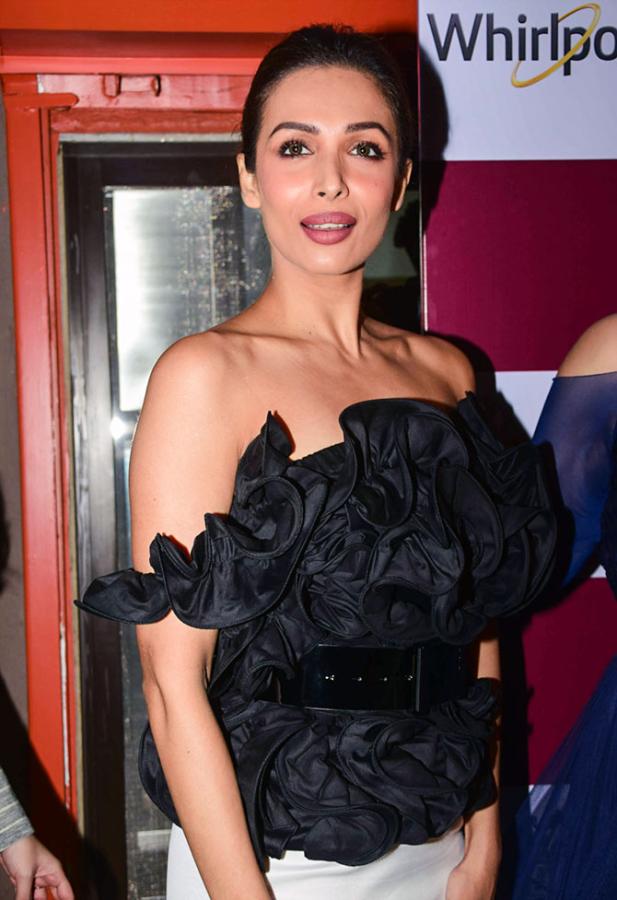 IMAGE: Malaika looked delightfully gorgeous at the launch.
Dressed in a ruffled black top paired with a white skirt, she set the temperature soaring.
We wonder how comfortable Malaika was cooking in that outfit!
Photographs: Pradeep Bandekar
IMAGE: Malaika was glad to have a customised apron.
Here, she assists Chef Rakhee Vaswani as the event kicked off.
IMAGE: Too hot to resist? We're talking of the food, of course :)))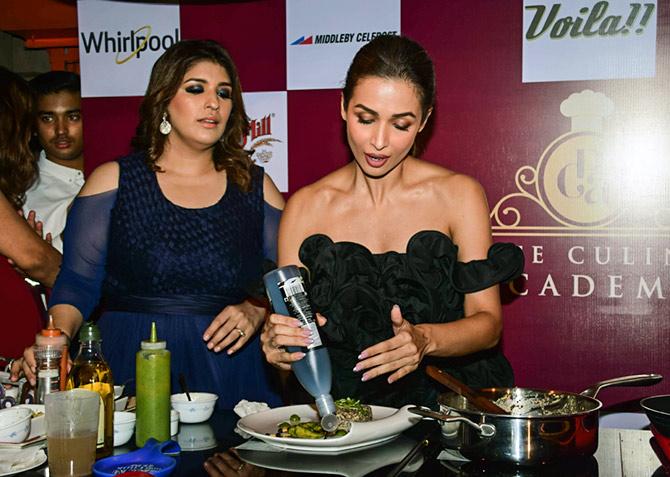 IMAGE: Who thought cooking could be so HAWT!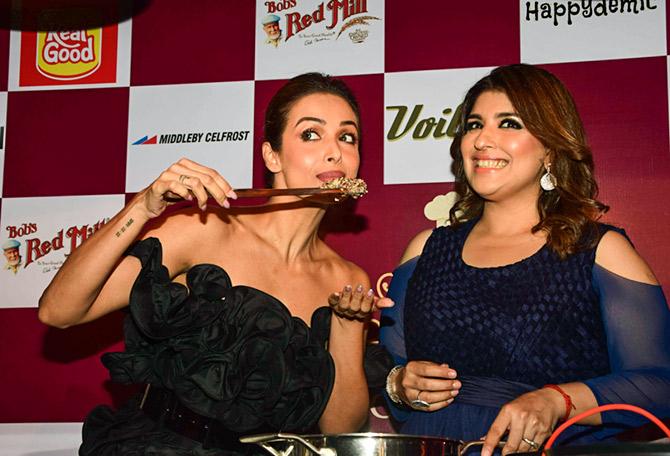 IMAGE: 'Yes! I eat too,' that's what Malaika seems to be suggesting to the guests at the launch.