Finance Minister Arun Jaitley will undergo a kidney transplant on Sunday.
A kidney transplant can improve both quality of life and longevity, says Shruti Tapiawala.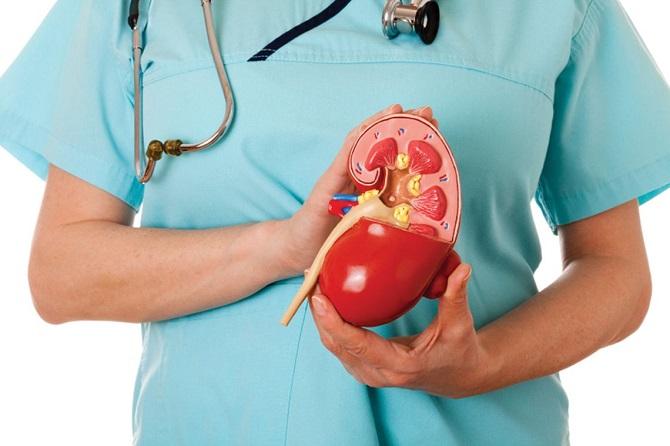 End Stage Kidney Disease is the stage when almost the entire kidney function is lost.
Life-long dialysis or transplantation becomes mandatory for survival.
Kidney transplant is the best form of renal replacement therapy as it can improve the quality and longevity of life.
All the literature, national and international, have proven that transplantation is more cost-effective, affords a more normal lifestyle and improved survival.
Transplant procedure
The procedure involves evaluation of the recipient's health to assess her/his suitability to undergo a transplant, the evaluation of the donor and the operation.
By and large, all patients can be considered fit for a renal transplant if they are medically fit to undergo a major surgery, although a special assessment is required for senior citizens to check for heart, lung or liver disease, which can shorten the survival of the patient.
Many centres in our country and abroad now offer transplants for HIV positive patients with end stage kidney disease.
A kidney for transplant can either be obtained from a living donor -- usually a close relative -- or a deceased (cadaver) donor.
Is the surgery risky for the donor?
The level of risk is the same as for any major surgery.
The risk of death in a major surgery in which a general anaesthetic is used is 1 in 10,000 cases.
Although the risk of death is low, donors may experience some complications following the surgery. These include infection, pain at surgical site, et cetera.
Most of the complications are treatable.
Previously, with open surgeries, there was pain lasting for several days to several weeks as the muscles around the incision heal. The severity of pain depends upon each patient's tolerance.
The discomfort generally decreases, however, as the donor becomes more physically active.
Now we have laparoscopic donor nephrectomy, which is a minimally invasive/keyhole surgery in which there is a substantial reduction in the severity of pain as there is no muscle cutting involved.
Post-transplant care
A patient can resume work four to six weeks after the transplant. But regular check-ups are very important.
The patient should wear a mask when visiting crowded areas.
The patient needs to follow a proper diet, particularly to avoid weight gain and infection.
Nevertheless, after a kidney transplant the diet is much easier to follow than during dialysis.
They are advised to avoid raw fruits and vegetables for the first year post transplantation.
The patient should have a balanced diet rich in high fibre and low in carbohydrates diet and exercise in moderation.
Photograph: Kind courtesy Flymedi.com