Let's give you three clues -- hi-tech, gender-agnostic, pastel colours....
Namrata Kohli reports.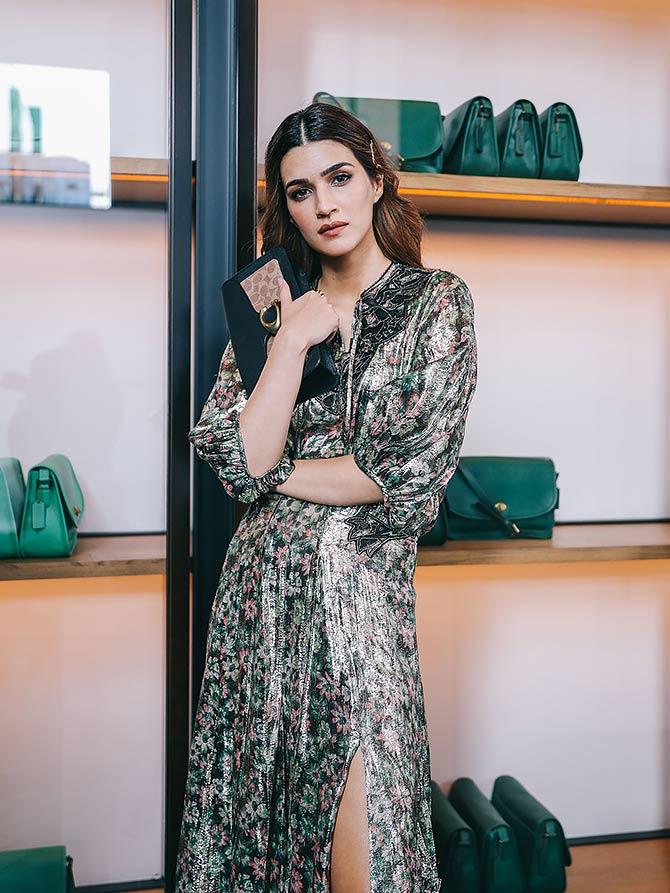 What's in a (brand) name? Well, lots, in one word.
The instantly recognisable CC lock of Chanel, the GG monogram of Gucci or the signature equestrian form of a Ralph Lauren bag -- each defines the owner as much as the brand it symbolises.
Why do women want to own handbags that often cut a deep hole in the pocket?
"It goes way beyond simply picking up an accessory and adding it to the cart. Clients connect to value, the story of the brand and the craftsmanship of the product," says Dilip Kapur, founder & chairperson, Hidesign.
It is quite akin to buying a piece of art, where plain monetary considerations often take a backseat, he adds.
Luxury bags can be quite exquisite and expensive too, with some costing a few lakh rupees.
Take the 2.55 flap bag, Chanel's most iconic piece to date.
What makes it coveted? Brand representative Deepam Sinha explains that this is the first hands-free bag ever made and a symbol of women's liberty, pioneered by 'Mademoiselle' Coco Chanel.
In post World War-II France, when ideas of liberty and equality were gaining ground, this was the first-ever design created to help women 'break free' because, earlier, they were mostly 'behind' men.
Mademoiselle had designed it in February, the second month of the year 1955, which explains the name 2.55.
Priced at Rs 4.5 lakh, the bag is made of lambskin and caviar leather, both top quality materials that can withstand water- and heat-induced damage.
Another 'code' of Chanel, Sinha adds, is the trademark quilting of the brand.
Mademoiselle, who was into horse riding, drew inspiration from the quilting in the saddle and replicated it on to the purse.
It is these stories of antiquity, legacy and finesse that hold sway on the HNI buyer, though association of a piece with a celebrated owner is also a strong factor.
For instance the Lady Dior Bag was popularised by Lady Diana, who religiously carried it to practically every event she attended.
Bestsellers in India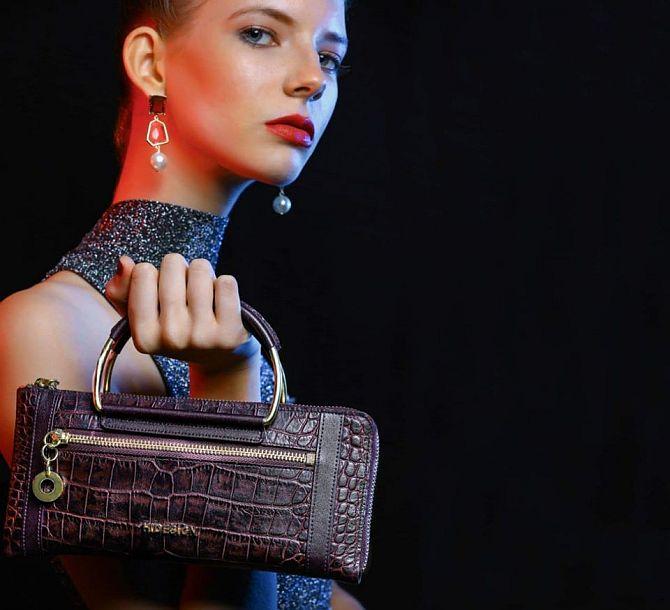 Among ultra-luxury bags, Louis Vuitton, Gucci, Chanel, Hermes, Dior, Jimmy Choo and Bottega Veneta are the most sought after, in that order, says the spokesperson of Luxepolis.com, an online luxury marketplace in India.
These, he adds, are followed by "affordable luxury" branded bags such as Michael Kors, Burberry, Coach, Tory Burch, DKNY.
Any brand typically has totes, clutches and crossbody handbags, but there are certain bestsellers within each category.
The Jimmy Choo Pumps with gold glitter, Michael Kors Jet Set totes, Chanel's classic double- and single-flap bags, and the knot clutches of Bottega Veneta are very popular.
Crossbody bags of Coach and Tory Burch's totes, flats and espadrilles, Burberry's trenchcoats and Horseferry check pattern scarves and totes are also much sought after.
Though some luxury shoppers shun monograms, with Gucci it is the GG monogram that is the brand's USP.
DKNY totes, satchels and crossbody bags are a hit, while the monogram classics are still strong with Louis Vuitton.
Many of these brands never go on sale and new collections are added, albeit in limited edition.
Chanel launched recently launched its teal collection while Ralph Lauren launched the RL50 handbag, conceived on the brand's 50th anniversary.
According to a Ralph Lauren company spokesperson, 'With its belted body and curved topline, RL50 comes in four sizes of mini, medium, large and oversized and a variety of supple materials, including calfskin, snakeskin, alligator and ostrich to suit all tastes and lifestyles.
'There's a smorgasbord of colours available, too, because Lauren, who celebrated five decades in fashion last year, knows what a woman wants -- and what she needs.'
What's trending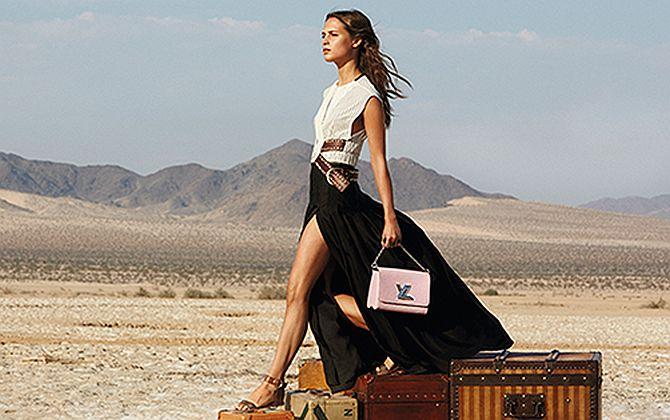 Many of these luxury bags are handcrafted.
All Hermes, Birkin's artisans take 48 hours to create a single bag, while it takes 12 hours just to stitch Ralph Lauren creations.
Sometimes it's a matter of craftsmanship, and at others it's about heritage that makes it a collector's item.
"It's the romance with the past that we create with our bags", says Haresh Mirpuri, founder Aranyani, whose hand-painted and hand-embroidered bags are made of Italian leather and imbued with classical Indian motifs such as Kesuda, created using indigenous techniques such as gold gilding with contemporary designs.
With the festive season round the corner, most offline and online retailers say that Diwali and Christmas are big sale triggers and hence the period starting October 10 and ending on the first week of January is significant.
Glitter and gold clutches move fast during this season, says a store manager of a London-based premium bag brand.
Otherwise, shoulder bags are back in vogue.
Totes are always preferred and one of the top-selling bag categories.
Pastel colours are in demand, while solids and monograms are evergreen.
"Both over-sized and mini bags are trending," says Kapur of Hidesign.
He feels that while people love carrying large travel or work bags, micro bags have become highly popular as they make suitable accessories to the handbag.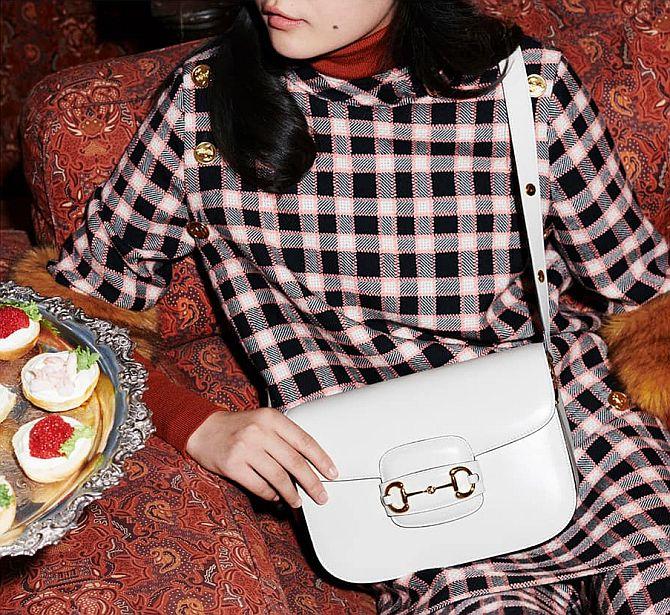 The world is moving towards unisex shapes that are more casual.
Tan is the staple colour.
There is heightened interest in small sling bags that allow you to be hands-free when you lead an active, on-the-go life.
From casual and formal day bags to party bags, these small bags work for all kinds of occasions.
In the large bag category, people prefer tech friendly products that can store just about everything -- mobile phones, iPads, to wallets, car keys, make-up kit, a small bottle of water, napkins, hair brush, face swipes and sunglasses.
What will the bags in future look like? They seem to be becoming more and more gender-agnostic.
Moreover, sustainability is a key theme integral to design and production processes -- the use of vegetable-tanned leather and dyeing process is becoming popular.
Futuristic bags will also embrace technology and have mobile charging pockets and handbag tracking facilities.