Was 2020 really the worst year ever?
Did you find yourself gloomy and sad through the year?
Or did you pick up those broken pieces, learnt from your failures and moved on to a better version of yourself?
Four women entrepreneurs and leaders from different professions tell us how they dealt with 2020 with a strong resolve.
Malini Agarwal
Founder, MissMalini and creative director, Malini's Girl Tribe
I think the one thing 2020 has made me realise is that expectation v/s reality is a slippery slope.
We all had grand plans for 2020 and look where we ended up.
The one personal silver lining to the pandemic has been some major personal growth.
I have learned more about myself in this one year than I have in the previous 42.
While we all hope and expect 2021 to offer some respite and joy, one thing is clear -- COVID 19 has made it abundantly evident that nobody on earth is invincible.
And I think we have all grown closer in our shared vulnerability.
I hope we as a race are able to remember these lessons long after the pandemic has passed.
For me personally, I plan to spend 2021 to make the Internet a kinder place, especially for women.
It is time we applied some of the lessons we have learned in 'real life' to the virtual world we have extensively begin to inhabit.
Damayanti Bhattacharya
Principal, Jasudben ML School, Mumbai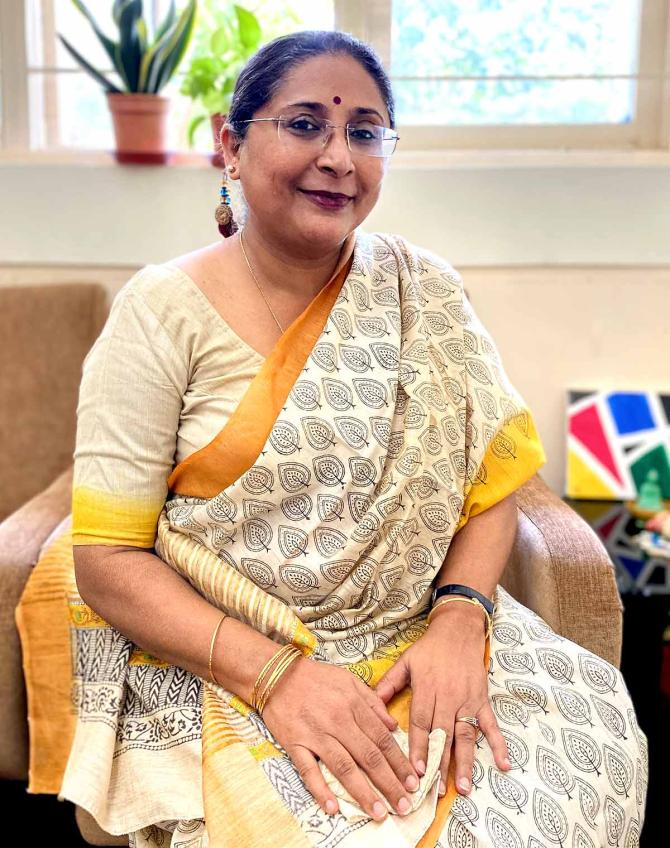 Learning is a lifelong experience and this year has been a roller coaster ride for all of us.
If you stop adapting to it, you will fail in the race of life.
They say, the mind is as big as the sky and the ability to learn is as limitless and no matter how great artificial intelligence is, human intelligence is greater.
This pandemic has prepared my teachers and students to take the next leap forward into the world of technology where a person is pretty helpless when pitted against nature.
With rising above your expectations and embracing each day with a new perspective where everything falls into place despite our worries and apprehensions of the outcome.
Geeta Ramakrishnan
Ontological coach and Author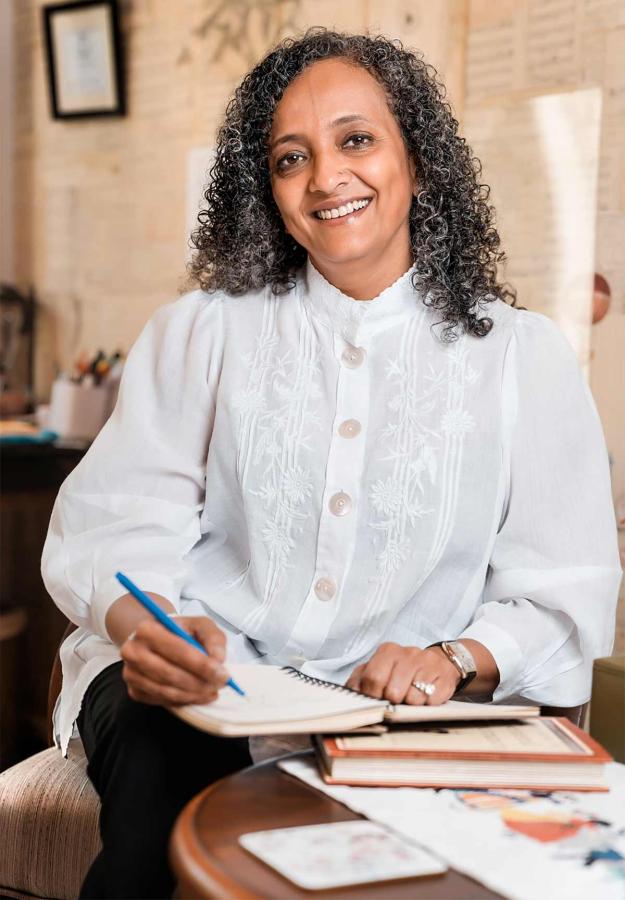 2020 will go down in history as the year of COVID. It has caused all of us a lot of anguish, with the fear of the disease teamed with the lack of knowledge on how it will affect our lives.
There was so much min-information spreading around us.
On the other hand, COVID made me affirm the belief, where we focus our attention becomes our reality.
I was pleasantly surprised to realise how easy it is for all of us to get used to e-ways of working and connecting. And everyone just adapted once we realised this was it and how super-efficient it actually can be while saving time and money.
As I had gotten so used to being busy with work and had kept the work-life balance languishing in the 'pending to-do' list, I realised the importance of giving time to our loved ones.
We are all social beings and we cannot survive without the support of family and friends. And it costs just a call and a few minutes of our time to nurture that connect.
The clean and pollution free nature that showed up almost two months post lockdown made me realise how we as humans take things for granted and the small changes we can make -- be it behavioural changes or otherwise -- can positively impact the world we live.
Chef Aditi Handa
Co-founder and Head Baker, The Baker's Dozen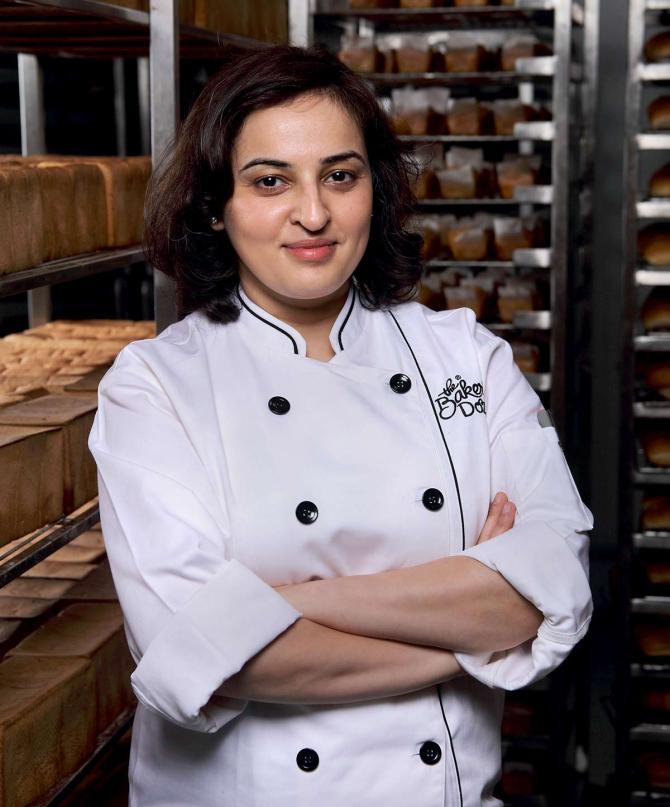 The one big life lesson that I've learned in 2020 was "What really being independent meant for an individual".
When Janta curfew was announced by the government I felt very relaxed that everyone will be safe at their home with their family.
However, as an entrepreneur, it was my duty to not hamper the business and keep my staff safe as well. No one in the country or in the industry was ready for a sudden pandemic outbreak and no one actually knew ways to deal with it.
It was a new experience altogether for everyone. Hence, to rely on someone else was never an option that was available.
Everyone thought that lockdown will ease after a couple of months and things will start getting normal.
However, as days passed by and watching the conditions becoming severe, we had no options apart from standing strong and facing the situation with utmost confidence.
It was also our moral responsibility as an essential service provider to provide daily bread to our consumers.
I had made up my mind not only as an entrepreneur but also as a woman that if we set our mind on a target and give our best to the task irrespective of what the scenario is, we can figure a way around getting things done on our own.