Individuals who can understand data and go for data driven decisions making use of their critical mind will be highly valued, says Professor Debashis Sengupta, NIIT University.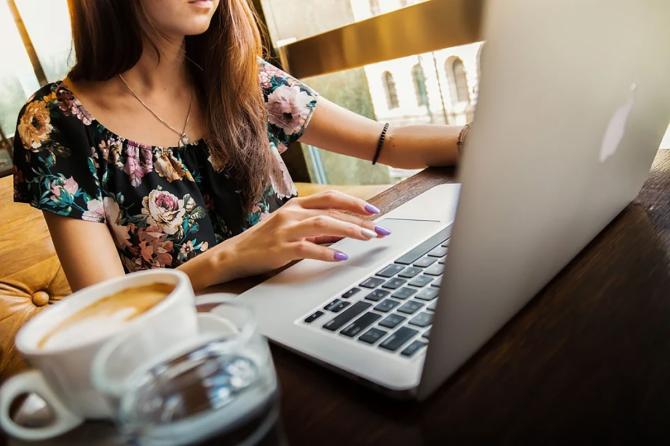 At the end of each year, I close my eyes and transport myself to the time, the month, the events as I look back at the major happenings in the year.
I reflect on these when it comes to personal events, great cinema, best restaurants, the top 10 travel destinations, the books that took me to the author's world and the high and lows of relationships.
Today, as I follow my annual ritual, the visuals that come in are different.
The year 2020 was rocky -- it has been a lot to process.
With countries in lockdown and weakened by the pandemic, there is a lot more sorrow, despair, loss of jobs, shrinking economies, sudden going away of loved ones, the burgeoning mental trauma, etc.
A lot of us are thinking, 'Did we have anything to cheer about in 2020?'
Always remember that our mind is a kaleidoscope; shift the focus and new patterns and new colours emerge.
So, let's shift the focus and look at what positives we can bring out of the pandemic.
The COVID-19 crisis has forced large sections of the global workforce to adapt to new methods of working and shifted many activities to technological platforms.
These changes compel a fresh and urgent look at skills for the future that career aspirants need to focus upon.
Here are 10 skills everyone should develop post-pandemic:
1. Flexibility and adaptability
The most important thing the pandemic taught us was to pivot quickly through changes.
New research, technology, methodology, and data is keeping us on our toes.
Students who can adapt to the new ways of learning (flip classes, virtual conferences, cloud laboratories, online examinations) are doing better and making the best use of their time.
In the future flexibility and adaptability will be a mandatory skill to have.
2. Crisis management
COVID-19 is the best wake up call for the world to realise that the crisis management cannot take a backseat.
When one is in crisis, it affects several others around him/her. Hence a good leader will always factor in force majeure while planning.
3. Critical thinking
The response to a crisis is always based on the critical evaluation of data.
Individuals need to be more insightful and think critically before taking any decision.
During the pandemic, we have seen many false data, fake news, misinterpretations which have led to some hasty decisions.
Individuals who can understand data and go for data driven decisions making use of their critical mind will be highly valued.
4. Remote proficiency
Working remotely is the new normal.
As a student looking for a job you need to be proficient in working remotely.
You will need to learn how to communicate, work, and collaborate while being hundreds -- or thousands -- of miles apart.
You will need to set up your home office/space where you feel most productive. Learn to use platforms like G-Suite, Zoom, Teams, etc.
5. Focus on Holistic development
The focus on holistic development is now more important than ever.
With competition increasing in all sectors of work and recruitment, it has become more important than ever to be a life-long, holistic learner; and being able to upskill whenever necessary.
This type of holistic education then goes on to provide a level of seamlessness among students, providing students with an occupational and temporal mobility demanded by the globalized economy we are heading towards.
6. Virtual networking
Face to face communication has always been the easiest and most comfortable mode of communication.
The whole situation has now changed due to the pandemic. We all have become images on the screen.
A lot of students and professionals are facing the challenge of not being able to communicate their thoughts in the right way.
As a community, we all need to adapt to a new way of communication and build our virtual networking.
Having a strong network helps you receive diverse data, get visibility to more opportunities, etc.
Even though we are not able to meet in person, you still need to try and add different elements (emotion, body language, tone, etc) to your communication so that you can build your brand.
7. Commit to lifelong learning
It's time to take that course you have been pushing because of location constraints!
While we all are studying remotely this time is great to utilize on completing relevant courses and certification.
Most of the courses are being offered online and this broadens your avenue of learning.
Some of the most in-demand skills during the pandemic are: Cybersecurity, Machine learning and AI, Data science and Business Analytics, Cloud computing, IoT and Blockchain, Big data Engineering.
8. Emotional intelligence
All individuals are under stress due to the pandemic. Now more than ever the world needs people with high emotional intelligence.
We all need to be more considerate about other's situations.
A person with high emotional intelligence can stand out in the crowd.
We need to make more calm and informed decisions.
You can look up on the Internet about emotional intelligence for more in-depth knowledge.
9. Creativity and innovation
Business or individuals who have been able to innovate their service or product has come out successful during the pandemic.
You need to become creative and innovate your solutions as per the current needs. This skill is always very important in your job.
The pandemic has pushed us to rethink in a creative direction.
Businesses that have been able to embrace the pandemic and have been able to come up with ways to deliver their businesses virtually, are doing much better.
In a post-coronavirus world, we will need human race to invent, innovate new products and ways of working.
10. Self-care and wellness
The secret to staying agile and alive in our lives is to do things that make us happy.
It is very important to focus on both your physical and mental wellbeing during these tough times.
Pick up a hobby, watch a movie, read a comic book.
Sleep for seven to nine hours at night to restore your body and mind. Practice mindfulness through meditation or other exercises to maintain productivity.
Eat a balanced diet and stay hydrated, give your body and mind some time to breathe and be free.
For all the pandemonium that COVID-19 has caused, it has also created opportunities.
The skills mentioned above will drive employability, productivity, health, and well-being in the decades to come, and ensure the overall progress of students.
The positive impact of this pandemic is appropriately expressed in author Christopher Robin's quote: 'You are braver than you believe and stronger than you seem, and smarter than you think.'
Professor Debashis Sengupta is professor and area director, computer science and engineering at NIIT University, Rajasthan.