For every one experienced candidate being recruited by e-two wheeler companies, 10 have no prior experience; recruitments are for skilled, low-end jobs, not for managerial or supervisory roles.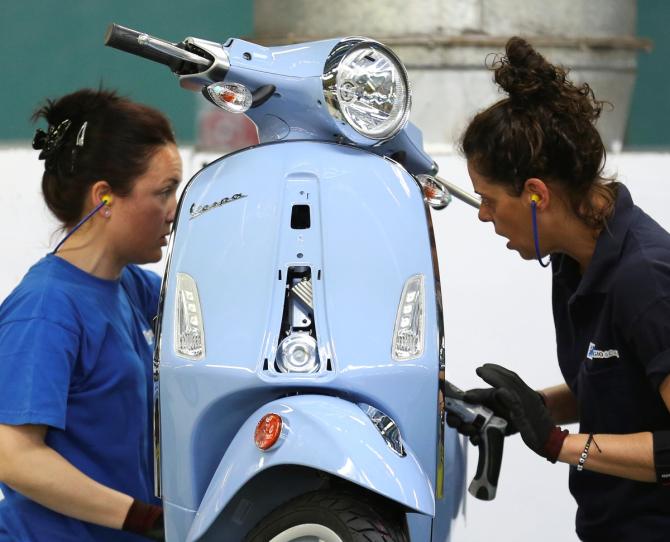 Fresh diploma holders from industrial training institutes (ITIs) and local technical centres have never been in great demand by traditional automotive (auto) companies. But that is set to change.
New-age electric two-wheeler (e-two-wheeler) companies have now been hiring them in droves, says an executive at TeamLease.
For every experienced candidate being recruited by e-two-wheeler companies, 10 have no prior experience.
This ratio is 1:4 for traditional companies, reflecting the changing trend.
These recruitments are for skilled, blue-collar jobs and do not include managerial or supervisory roles.
The shift is prevalent across various sales functions, including production, sales, and marketing.
Unlike what most would like to believe, it's not the budgetary consideration that is steering the change.
It's the difference in skill sets required for manufacturing and selling e-two-wheelers, compared to internal combustion engine-powered two-wheelers, says Indranil Ghosh, vice president and business head at TeamLease.
"It's a lot easier to train a fresher over retraining someone who has had a stint at a legacy two-wheeler company," says Ghosh.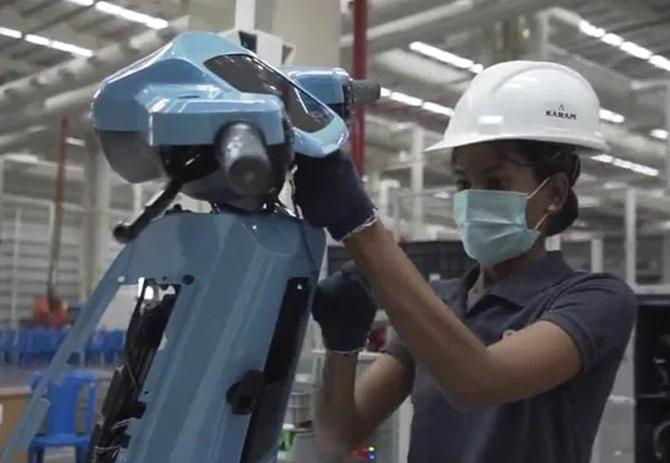 Some e-two-wheeler companies have already ramped up hiring of fresh talent.
For example, Ola Electric is hiring women fresh out of local technical institutes to run the lines at Ola Futurefactory, which currently is ramping up production of the Ola S1.
The first all-women batch has been hired, trained, and inducted into various line operations and at full capacity.
Ola Futurefactory will have 10,000 women employees running its operations.
A majority of several hundred 'brand champions' that have been offering test rides to customers for the Ola S1 scooters are freshers hired and trained specifically for this role.
A spokesperson for Greaves Electric Mobility says it focuses on hiring a mix of freshers and experienced personnel.
"The company usually hires up to 25 per cent freshers at the operations level and gives priority to local and meritorious people who are passionate about their work and eager to learn and grow with the organisation."
Eighty per cent of the recruitments done by half a dozen e-two wheeler firms, for which TeamLease has facilitated manpower placement, are for fresh candidates.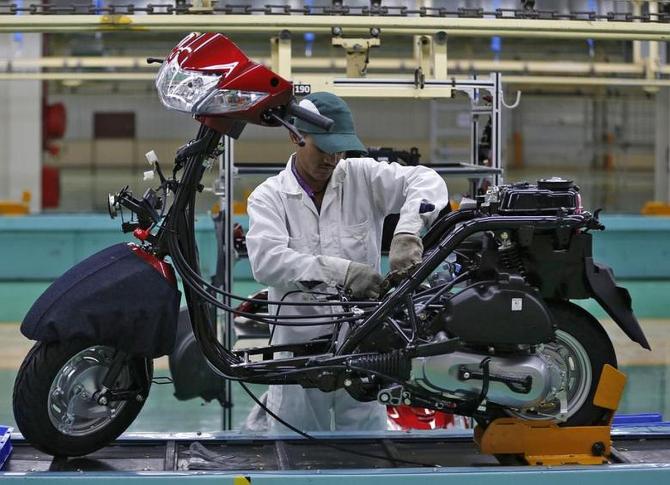 Over the last three months, the firm has placed close to 700 candidates from ITIs at various e-two wheeler manufacturers. They are on the rolls of TeamLease.
While those at the factory are paid 10 per cent more than the minimum wages, those in sales and marketing are paid 20 per cent more than the minimum wages.
As several new start-ups commence production and the existing ones ramp up to meet burgeoning demand, Ghosh expects e-two-wheeler companies to hire 10,000-12,000 in 2022 and a bulk of them will be freshers, he says.
The trend of hiring freshers will be short-lived. Once the market matures, like traditional auto companies, electric vehicle companies will also meet their requirements by simply poaching from each other, says Ghosh.
Feature Presentation: Rajesh Alva/Rediff.com