Dear, Respected or Honourable -- what, according to you, would have been the most appropriate way to address the HRD minister?
Take our poll and tell us!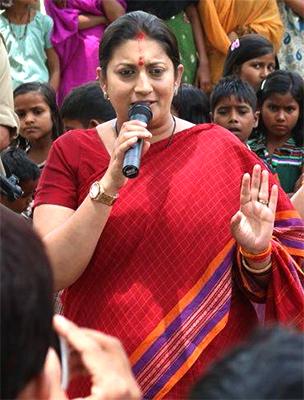 On Tuesday, June 14, Human Resource Development Minister Smriti Irani and Bihar's Education Minister Ashok Choudhary engaged in a war of words on Twitter after the latter addressed the Union minister as 'Dear.'
Choudhary asked Irani: 'Dear @smritiirani ji, when will we get New Education policy..? When will year 2015 end in your calendar..?'

An irate Irani replied, '@AshokChoudhaary mahilaon ko 'dear' keh ke kab se sambodhit karne lage Ashokji? (Since when did you start addressing women as 'dear'?)'

Quick to defend his stand, Choudhary said, 'Professional emails start with "dear".'
What do you think would be the most appropriate way to address Irani?
And if you don't find your option here, please let us know on the message board below.