These, according the Lonely Planet, are must-indulge-in food experiences from across the world.
What happens when food-obsessed writers and chefs come together?
Well, one of the things they could do is put together and Ultimate Eatlist.
And that's what Lonely Planet has done. It has got these food lovers to share their ultimate food experiences and use it to put together a list of 500 amazing food experiences from around the world.
1. Pintxos in San Sebastian, Spain
Also known as a Pincho or Pinchu, you'll tuck into this if you are in a bar in northern Spain.
The name means 'thorn' or 'spike' and the dish is basically something spiked onto a piece of bread.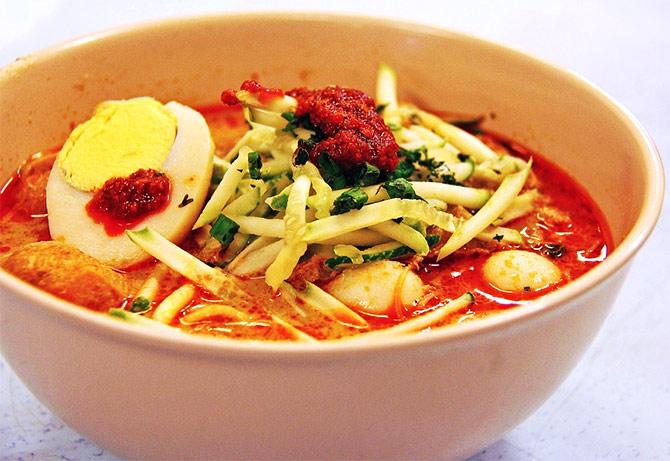 2. Curry Laksa in Kuala Lumpur, Malaysia
If you are tucking into a bowl of curry laksa in the country of its origin, you are in Malaysia.
It's a coconut based curry soup that generally includes noodles and sea food ingredients, garnished with sambal chilli paste and Vietnamese coriander or Laksa leaf.
Some places also serve chicken laksa.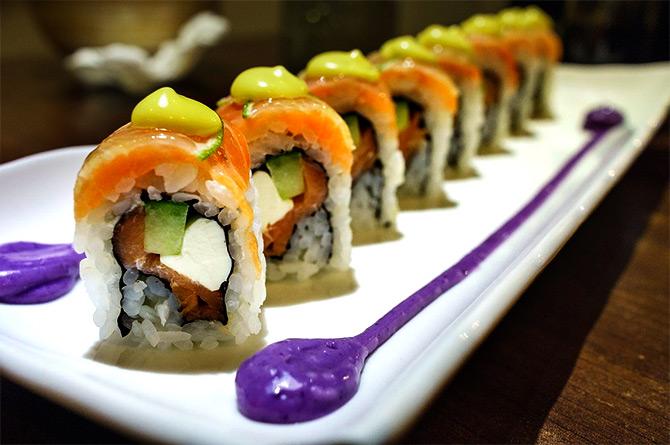 3. Sushi in Tokyo, Japan
These bite-sized morsels of joy are crafted from vinegared rice combined with ingredients such as sea food, vegetables and, occasionally, tropical fruit.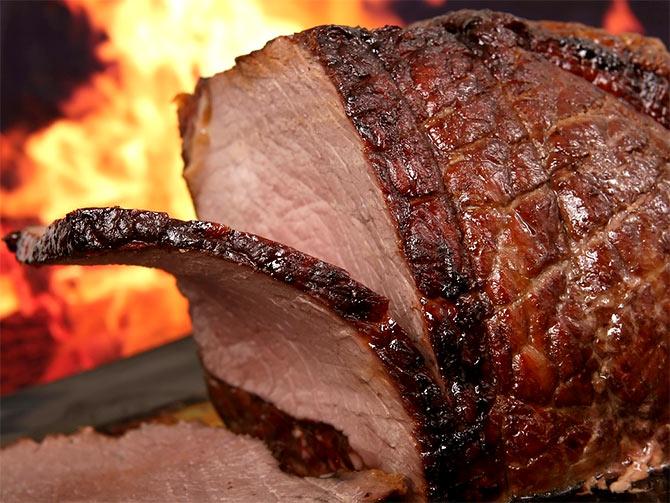 4. Beef brisket in Texas, USA
A brisket is a prime cut of beef from the breast or lower chest and can be prepared by baking, boiling and roasting.
The brisket referred to by Lonely Planet, however, comes from Texas where the meat is marinated with a spice rub and then slow-cooked over indirect heat from charcoal or wood.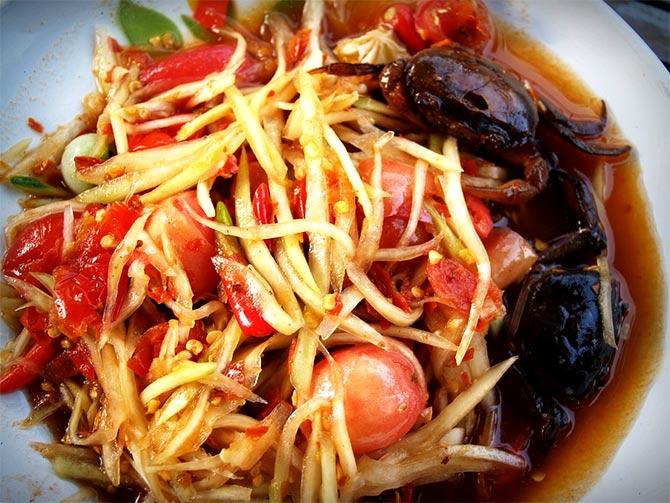 5. Som tum in Bangkok, Thailand
Lovingly julienned slices of raw papaya are the main ingredient of the Som Tum.
'Som' mean sour and 'Tum' is the sound of the large pestle used to crush ingredients.
Though variants of this green papaya salad exist across Southeast Asia, it is the Thai version that has won Lonely Planet's vote.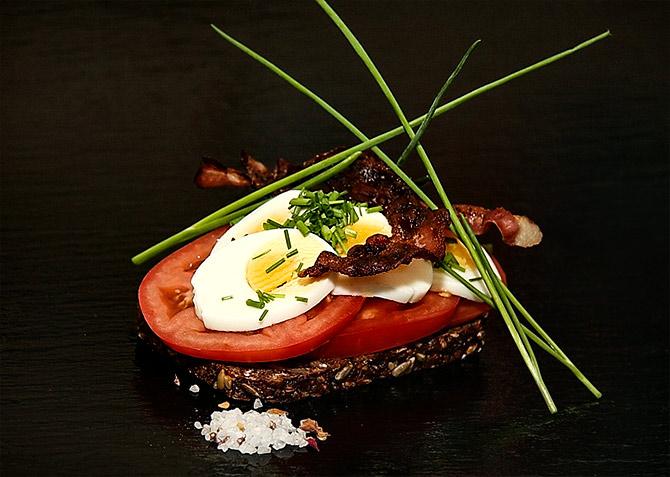 6. Smørrebrød in Copenhagen, Denmark
Take a slice of rye bread, butter it lavishly.
Add it with your favourite toppings.
If you were in Denmark, you'd probably layer it with meat or wish, cheese or a spread, and find yourself tucking into the famous Danish open sandwich, which is the sixth item to find itself on the list.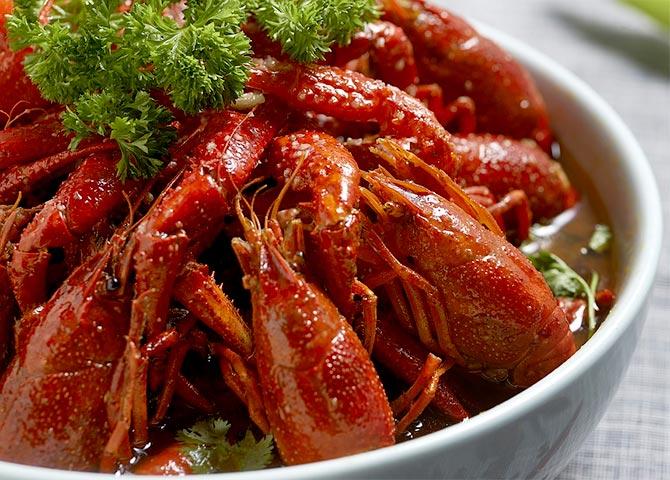 7. Crayfish in Kaikoura, New Zealand
If you're a MasterChef Australia fan, you've heard of these crustaceans whose shells turn a lovely red when they are cooked.
In New Zealand, they are also known as rock lobsters.
They look like small lobsters and other names for them include crawfish, freshwater lobsters, mountain lobsters, mudbugs and yabbies,
The Kaikoura beach shack, located near a colony of seals, is one of the best places to sample this delicacy.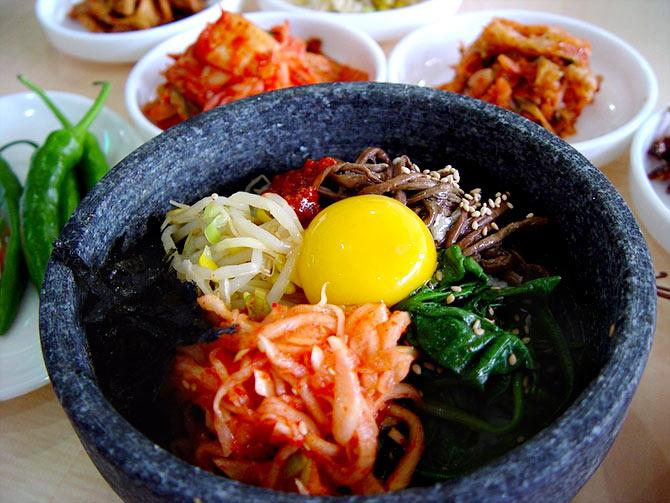 8. Bibimbap in Seoul, South Korea
A one bowl wonder.
The ultimate comfort food.
These are just two ways in which the Bibimbap, which means mixed rice, is described.
The dish, basically, is warm white rice, meat slices, sauteed veggies, chilli pepper paste, soy sauce and fermented soy bean paste, topped with a raw or fried egg.
Just before you eat, you mix it all together.
Yum!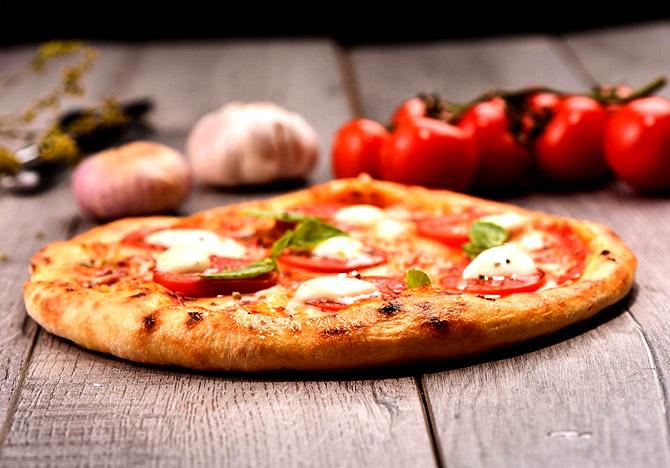 9. Pizza Margherita in Naples, Italy
Who knew tomatoes, fresh basil, mozzarella cheese, extra vigin olive oil and some dough could create such culinary magic!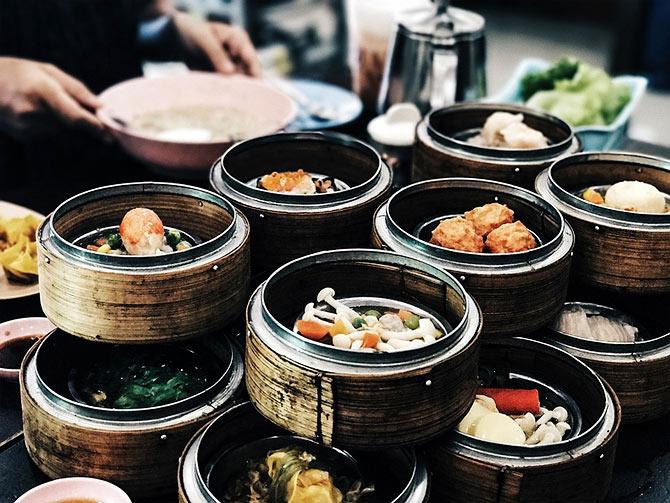 10. Dim Sum in Hong Kong
Finely diced meat or sea food or vegetables, stuffed into a delicate bun and steamed or, sometimes, fried.
It's delicious, bite-sized and healthy.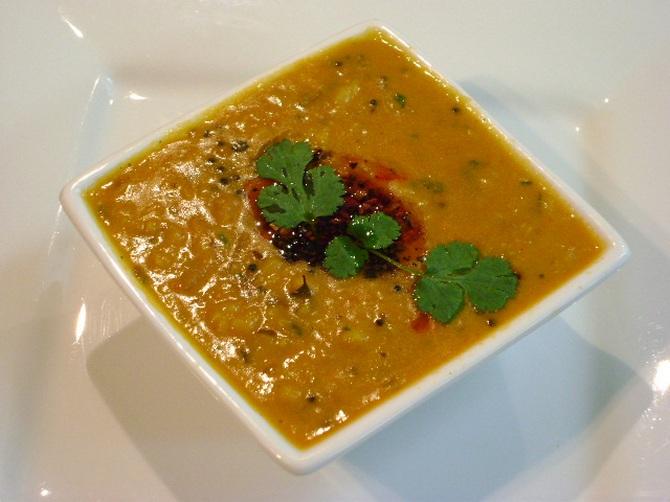 Dal in India
Yes, our ultimate comfort food, the humble dal, has also made it to the list.
Do you have a favourite dal recipe you'd like to share with us? Please mail it getahead@rediff.co.in and we will publish the best recipes right here.