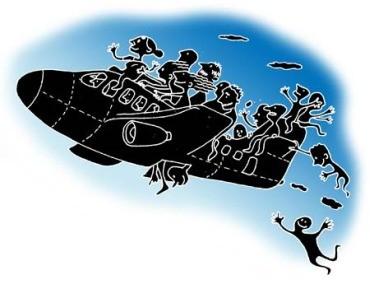 Tinesh Bhasin tells you how.
Illustration: Dominic Xavier/Rediff.com
If you are travelling internationally in the next two months, it's a good time to exchange your currency. The rupee has appreciated against all major currencies in the past two months.
It has risen 6.1 per cent against the Canadian dollar, 4.7 per cent against the US dollar, 4.1 per cent against the euro and 5.1 per cent against the pound.
"A strong rupee may or may not continue in the future, especially around an individual's travel dates. The current gains are good enough to lock-in a major chunk (60 to 75 per cent) of the foreign currency a traveller would need. The rest can be exchanged close to the date of travel," says Sudarshan Motwani, chief executive officer and co-founder BookMyForex.com
While the Reserve Bank of India allows currency exchange up to 180 days before a trip, banks and dealers may have a restriction of 30 to 60 days.
There are multiple instruments to carry money abroad -- prepaid card, debit and credit card, cash and traveller's cheque. The best option depends on the destination.
Forex cards are the cheapest
Prepaid forex cards work out to be the best if you are travelling to countries where major currencies are used.
This should be the choice if you are going to the US, the UK, European countries (where euros are used), Australia, Canada, and so on.
If a person opts for a forex card, as/he gets interbank rates. This is the wholesale rate at which banks buy and sell forex with each other.
You can also load up to 13 different currencies on one card.
"Many travellers take an add-on card with them. In case the primary card is lost or damaged, they can instantly activate the add-on card by calling or emailing us," says Guruprasad T C, CEO and managing director, Centrum Direct.
The company also has an online foreign currency exchange platform called Buyforex.com
Use your forex cards only for payments.
If you use it to withdraw cash, you may need to shell out ATM charges on each transaction. The fee varies from country to country.
If you are travelling to a country whose currency is not majorly traded, cash will be a better option.
Say you take a dollar-denominated card to Thailand or Vietnam. If you use the card in these countries, you will need to bear currency conversion charges (from the dollar to the local currency).
Cash
Banks and dealers charge a higher commission for cash.
Explains Guruprasad that currency rates change every second. Banks and dealers keep a cushion for the fluctuation of price.
It also depends on supply and demand. The commission will be higher if the currency is not among the major ones.
Motwani suggests that if a person is travelling to a country which does not have a popular currency, s/he should take US dollars in cash, instead of local currency, as the former is universally traded.
If you are going to Thailand, for example, the commission on cash can range from two per cent to even eight per cent in India.
But, if you buy US dollars in India, you will be charged a commission of only 0.5 to 1 per cent and, in Thailand, you will pay a similar commission.
This way you can exchange the rupee to (Thai) bahts by paying less than two per cent in commission.
The commission on less popular currencies varies with the travel season. It's lower from April to June (2 to 5 per cent) and higher from December to January (4 to 8 per cent).
Traveller's cheques
Most dealers say this is the least popular way of carrying money abroad. It's best to avoid it.
"In places where traveller's cheques are not popular, a person may need to pay a commission of 8 to 10 per cent to encash it. Only some seniors, who don't want to carry cash, opt for it," says Shubham Aggarwal, co-founder and CEO, Currencykart.com.
Go to dealers or online platforms to exchange
Some currency dealers can offer better rates than banks. But it could be difficult to find one unless it's popular or has a larger presence like Centrum Direct. This is where online platforms come handy.
CurrencyKart.com and BookMyForex.com follow a marketplace model. It means they have many dealers and banks on their Web sites which keep updating rates consistently.
When a person searches for exchange, it picks the best rate and shows it to the customer. You can compare rates on all Web sites and opt for the cheapest one.
You can pay online to complete the order and call for doorstep delivery. When the executive comes with the currency, s/he will also take your documents (copy of passport, tickets and visa).
Alternatively, you can also book the currency online and pick it up at the airport, paying an extra fee (around Rs 500).