Our readers take you on a photographic journey through intoxicating landscapes and breathtaking coastlines across the length and breadth of the country.
Here's presenting the latest in the series of #India-Photos.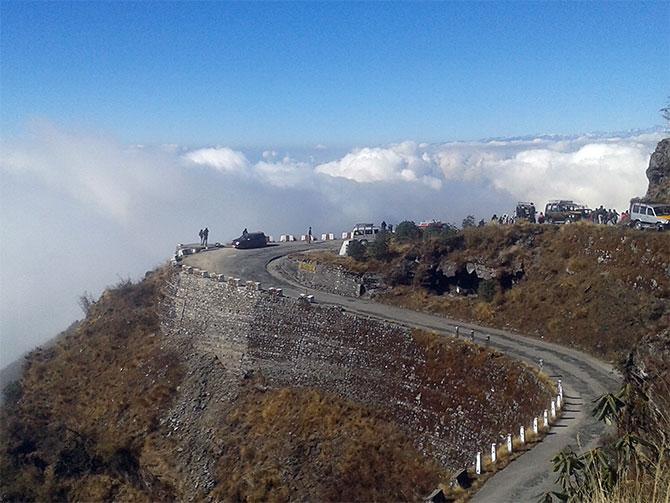 A walk among the clouds: Clouds pave the way as you drive down this winding road in the Silk Route crossing Nathang Valley.
Photograph: Kaushik Thakurata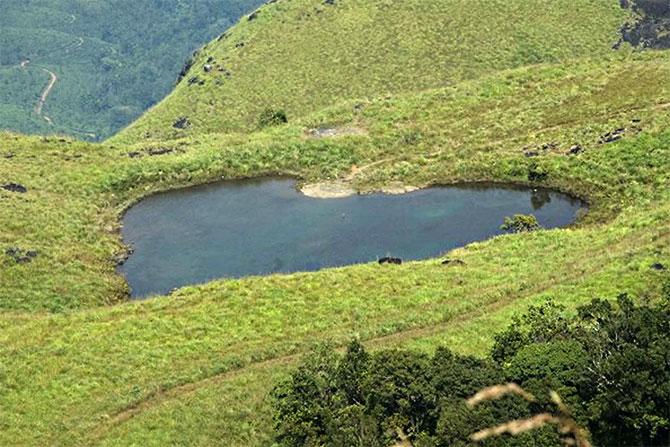 A heart-shaped lake set in the lap of nature: Natural Heart Lake at Chembra Peak in Wayanad, Kerala is a picturesque beauty surrounded by greenery.
Photograph: Jaysanth P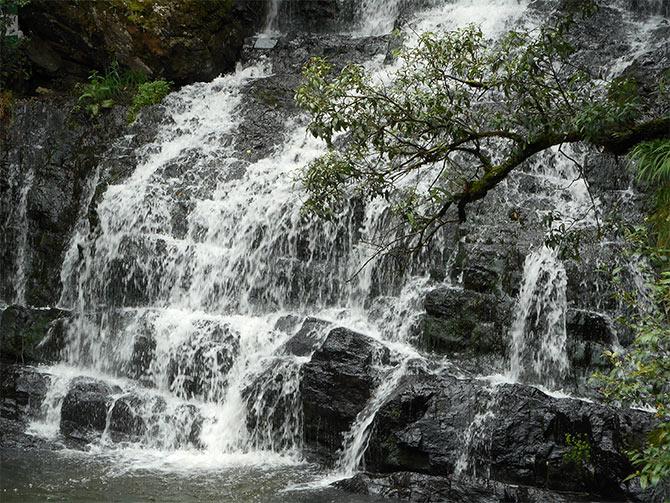 The unparalleled natural beauty of Shillong: You don't need an invitation to take a dip in this calm and serene waterfall.
Photograph: Helena Das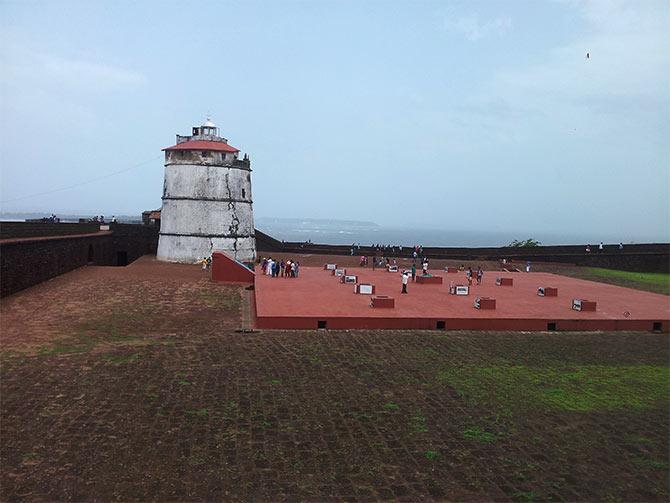 Standing tall on a hilltop: This lighthouse at Goa's Fort Aguada, overlooking the Mandovi River, creates an impressive image.
Photograph: Sandesh Borwankar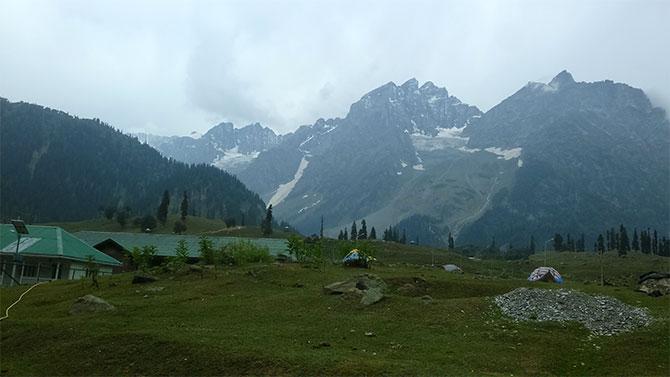 When God is the artist: This picture clicked in Sonamarg on the way to Leh bears close resemblance to a painting.
Photograph: Vishal Badheka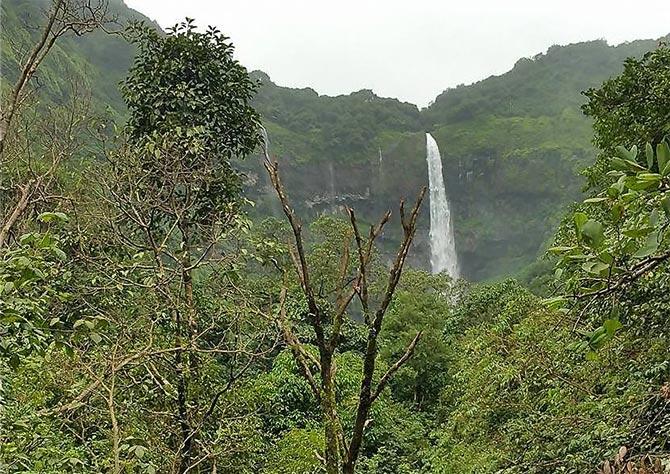 Take a plunge: The gigantic drop of the Ozarde Waterfall in Koynanagar, Maharashtra during the monsoon.
Photograph: Dipankar Mukherji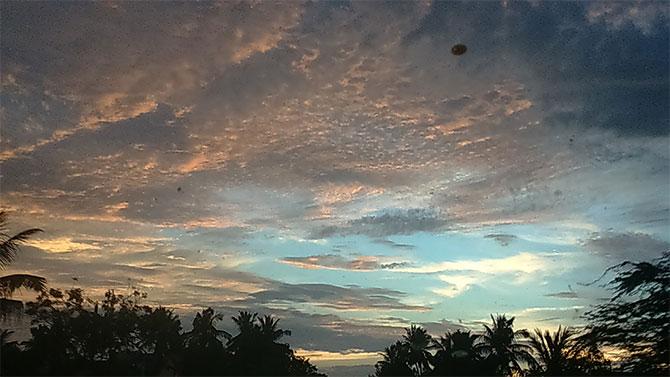 The ultimate canvas: Watch these dreamy clouds fill the sky during this picture perfect moment.
Photograph: Manjunath G Chodankar
Crowning apex: The enchanting city of Kullu, captured from the Manali Bypass, with the mountains in the background.
Photograph: Arvind G Rathore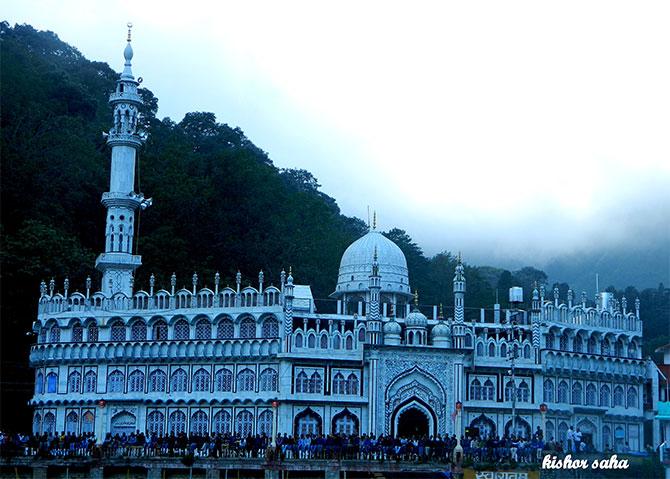 A vision in white: This mosque in Nainital creates a sense of mystery, mayhem and magic.
Photograph: Kishor Saha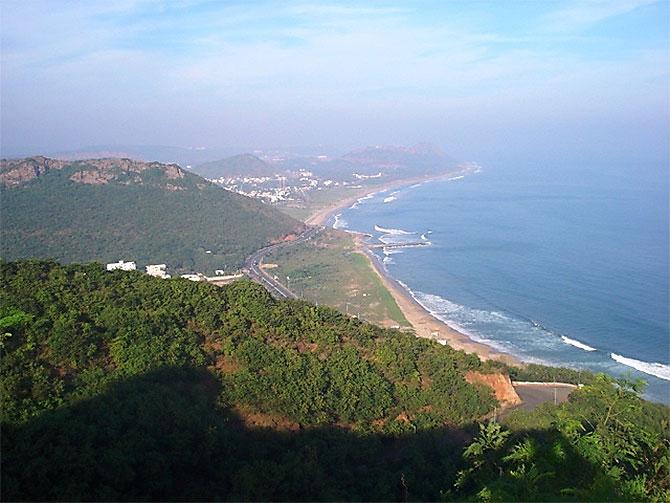 A coast to coast walk: The tall mountains and windswept beach give a rather romantic allure to the beautiful coast of Visakhapatnam (Vizag).
Photograph: Ranadip Das
Follow this link to post the best of your #India-Photos and we will publish them right here on Rediff.com and India Abroad!
You can see all the published photographs here!
Disclaimer: The photographs featured in this series are, to the best of our knowledge, original entries submitted by readers. Rediff.com does not assume any responsibility for their originality.