It has been rated second after Cambodia's Angkor Wat.
The importance of preserving our cultural and natural heritage is crucial, and groups like the United Nations Educational, Scientific and Cultural Organization are key in this endeavour.
As travellers, we can visit these locations, which are a true legacy from the past, helping to preserve and protect them.
Travel site TripAdvisor presents the UNESCO cultural and natural heritage sites best rated by travellers around the globe.
1. Angkor Wat, Cambodia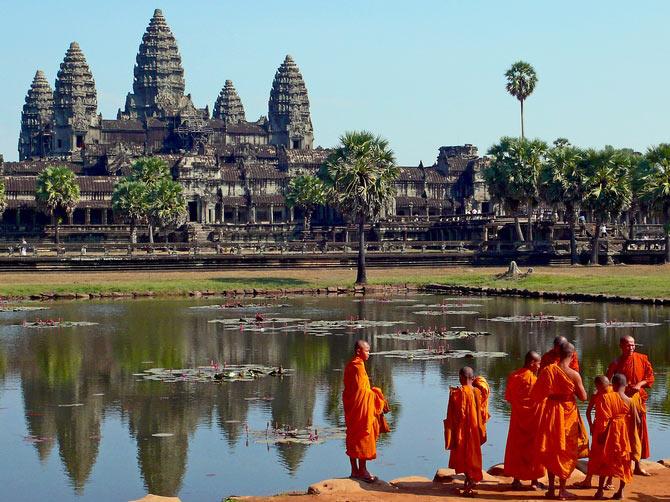 Photograph: Sam Garza/Wikimedia Creative Commons
Whilst one could be in danger of being 'templed out' due to the sheer number of them in Siem Reap, Angkor Wat should not be missed and is best toured with a knowledgeable guide to provide you with fascinating facts on the building process, history of it and Cambodia generally.
The best views are at dawn or dusk, when the crowds have gone and the lighting reveals its true majesty.
2. Taj Mahal, India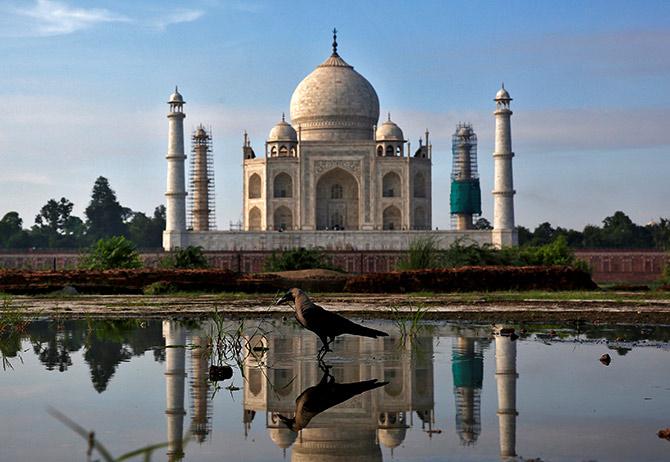 Photograph: Cathal McNaughton/Reuters
Prepared to be wowed when you see it for the first time.
Over 8 million people per year visit this great mausoleum, a true monument to love, constructed by the Shah Jahan while mourning the death of his beloved wife Mumtaz Mahal.
3. Great Wall of China (Mutianyu)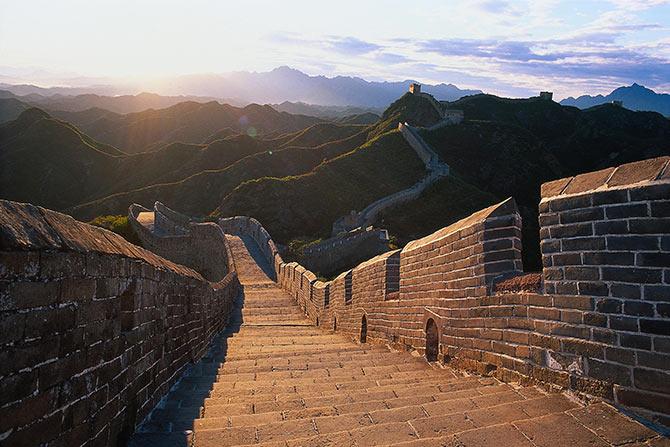 Photograph: Hao Wei/Wikimedia Creative Commons
In 1368 AD, Mutianyu Great Wall was built by Xu Da who is the main general for Zhuyuanzhang in the Great Wall ruins of Northern Qi Dynasty.
Linked to Gubeikou in the east and Juyongguan in the west, the section of the Great Wall is the military hub defensing of the capital since ancient times. Known for its gorgeous scenery, Mutianyu is one of the essence in the Great Wall of Ming Dynasty.
4. Machu Picchu, Peru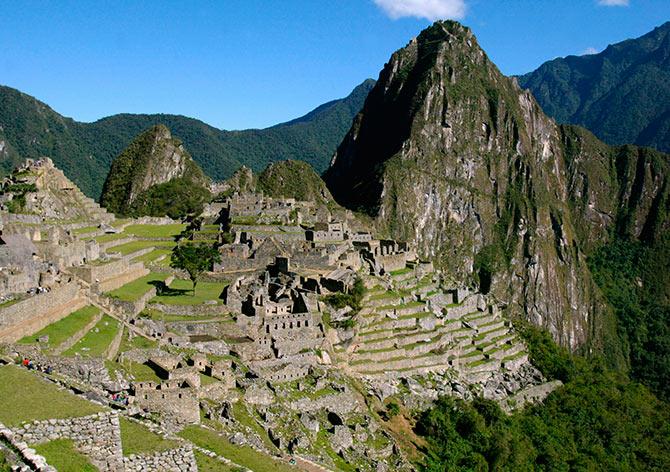 Photograph: Pilar Olivares/Reuters
Whether you visit it during the day travelling from Aguascalientes to engaging on the full experience hiking the 5-day Inca Trail, you will be left speechless arriving at one of humanity's most stunning landmarks, a 15th century Inca citadel located on a mountain ridge 2,400 metres above sea level.
5. Iguazu National Park, Brazil/Argentina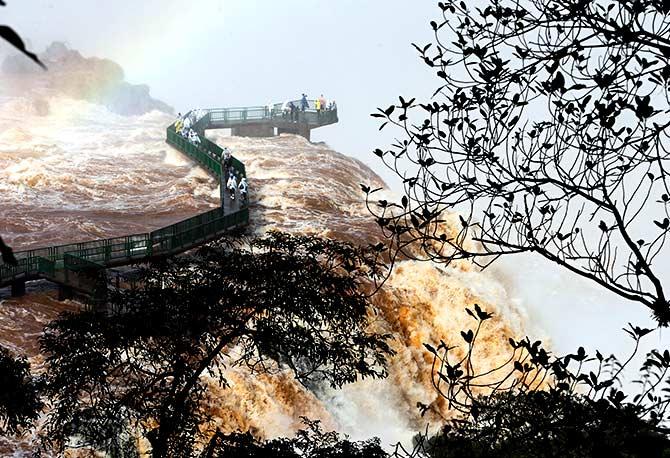 Photograph: Jorge Adorno/Reuters
This massive forested park, with rare species of birds, pumas, tapirs, monkeys and other wildlife is best known for housing the world's largest and most extraordinary waterfalls -- the Iguacu Falls -- that extend for miles.
Ask an Argentinian and they will say their side is the best; ask a Brazilian and they will say theirs is!
6. Sassi of Matera, Italy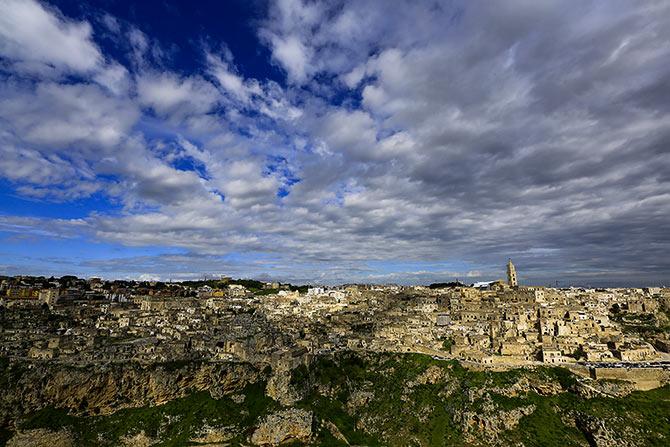 Photograph: Tony Gentile/Reuters
The Sassi is breathtaking in its scale.
History is literally carved into its landscape from Neolithic times until the present day.
It may look at first glance like an abandoned ancient town with buildings piled high on top of each other.
But as you begin to explore its cobbled alleyways and steep winding streets you discover stories of human endeavor stretching back through the centuries -- from caves turned into homes, from 13th century frescoes to the magnificent gilded Cathedral.
7. Auschwitz Birkenau, Poland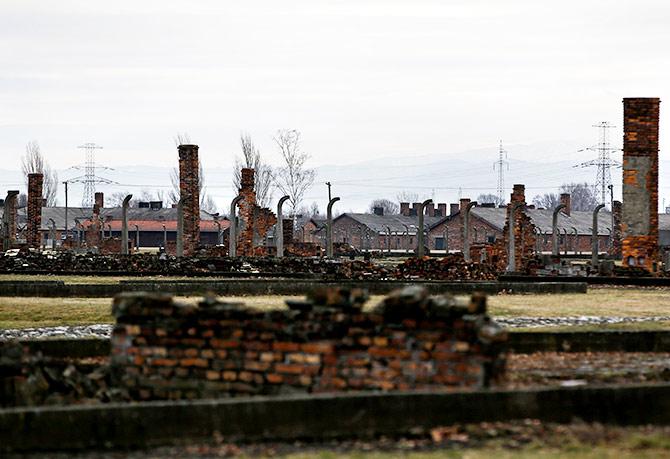 Photograph: Kacper Pempel/Reuters
Established by the Nazis in 1940, Auschwitz-Birkenau has become a symbol of terror, genocide and the Holocaust.
Although the exact number of victims is unknown, many Jews, Poles and gypsies died here.
The museum consists of two parts: Auschwitz I, the first and oldest camp (the number of prisoners fluctuated around 15,000, sometimes rising above 20,000) and Auschwitz II, Birkenau (which held more than 90,000 prisoners in 1944).
8. Old City of Jerusalem, Israel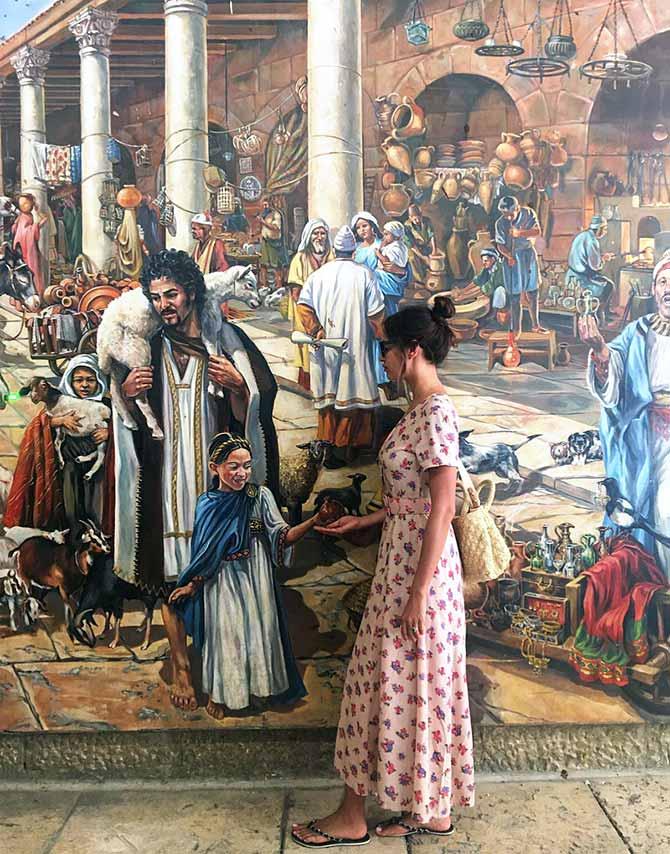 Photograph: Kind courtesy Irina Shayk/Instagram
Characterised by narrow, winding streets and alleyways, this ancient part of the city is filled with shrines and attractions holy to Jews, Christians and Muslims including the Western Wall, Temple Mount and the Church of the Holy Sepulchre.
9. Historic areas of Istanbul, Turkey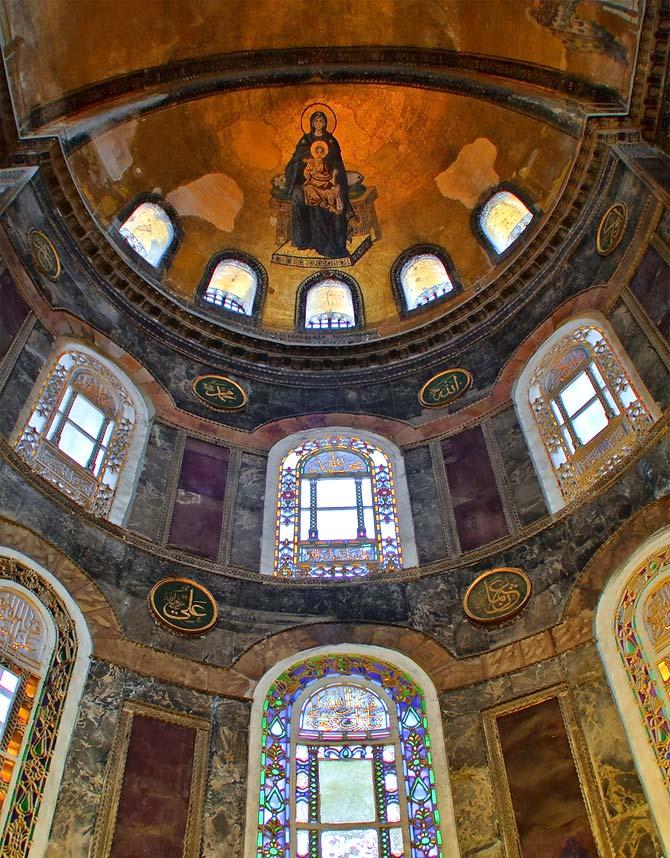 Photograph: Migowa/Creative Commons
This world heritage site includes structures such as the Sarayburnu, the Topkapi Palace, the Hagia Sophia, the Sultan Ahmed Mosque, the Hagia Irene, Zeyrek Mosque, Süleymaniye Mosque, Little Hagia Sophia and the Walls of Constantinople.
10. Historic Krakow, Poland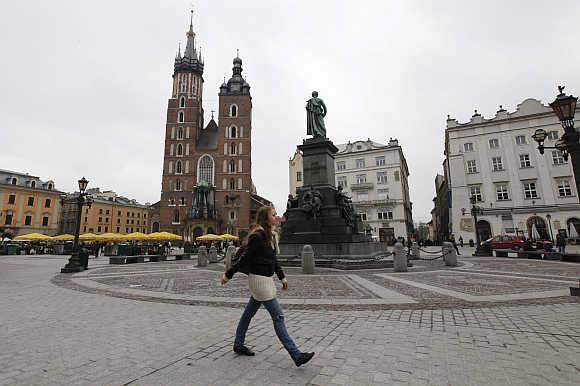 Photograph: Fabrizio Bensch/Reuters
The 13th century merchants' town is home to Europe's largest market square and offers numerous historical houses, palaces and churches with magnificent interiors, 14th century fortifications, ancient synagogues, Jagiellonian University and the Gothic cathedral where the kings of Poland were buried.