We asked you dear readers to share your photographs of Taj Mahal and tell us what the monument means to you.
Presenting some of the responses we received.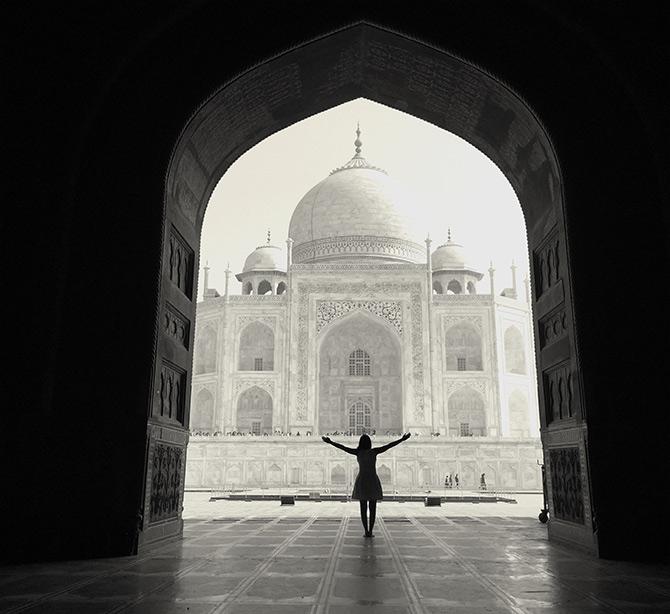 Jinesh and Shubha Shah from Silvassa shared their pics of Taj Mahal.
The Taj is one of the wonders of the world for a reason!" Jinesh wrote.
"It is breathtakingly beautiful. My wife and I had the Taj Mahal all for ourselves as there were very few tourist due to demonetisation," he added.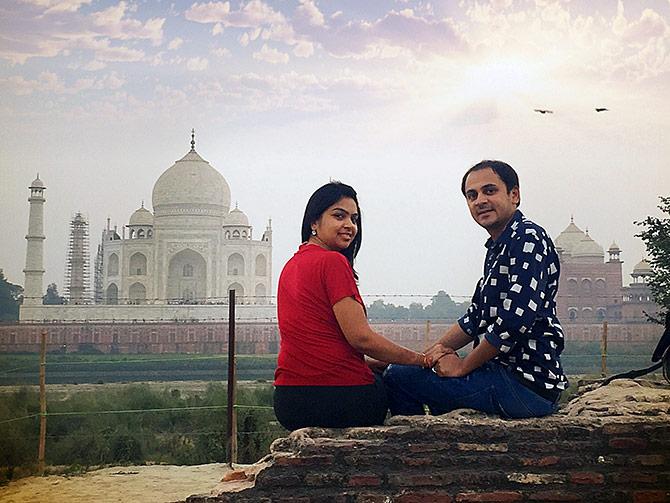 ---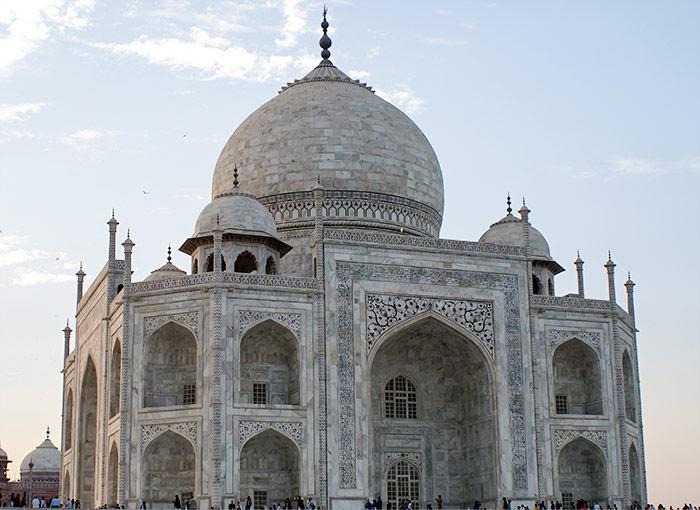 Photograph by P Suryanarayana.
P Suryanarayana, 73, from Bengaluru says, "When I visited Taj Mahal in 2014, I was prepared for disappointment, having just read the negative comments on the monument by Aldous Huxley and Nirad Choudhuri. Instead, I was enchanted.
"The photo, above, shows the monument with emphasis on the main structure, not showing the minars, which the two authors considered as elements which weakened the majesty of Taj Mahal."
---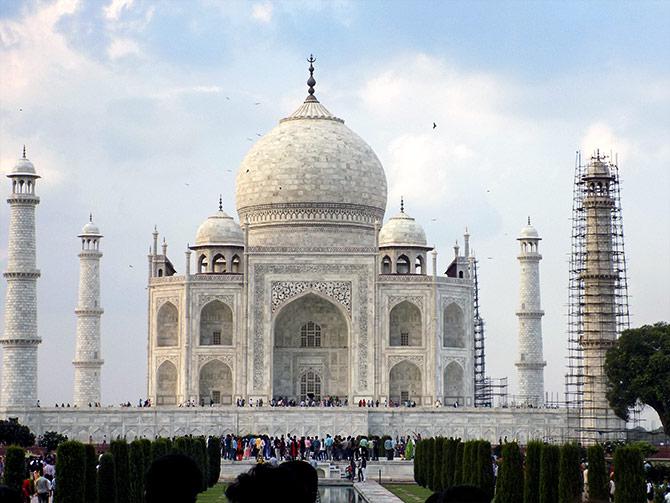 Photograph by Dheeraj Puthran.
Dheeraj Puthran, 39, from Mumbai says, "Taj Mahal is undoubtedly the most precious monument in the world.
"I visited Taj Mahal in 2016 with my family.
"We first visited the Red Fort and from there the majestic view of the Taj was just amazing. It cannot be described in words.
"When we were in Taj Mahal, the first word which we muttered were 'Oh my god, wow what a beauty'.
"We all felt that we had accomplished what we desired in life.
"I personally think that every individual in the world should visit Taj Mahal once in their life because it's the most precious symbol of love. Wah Taj, boliye janab!"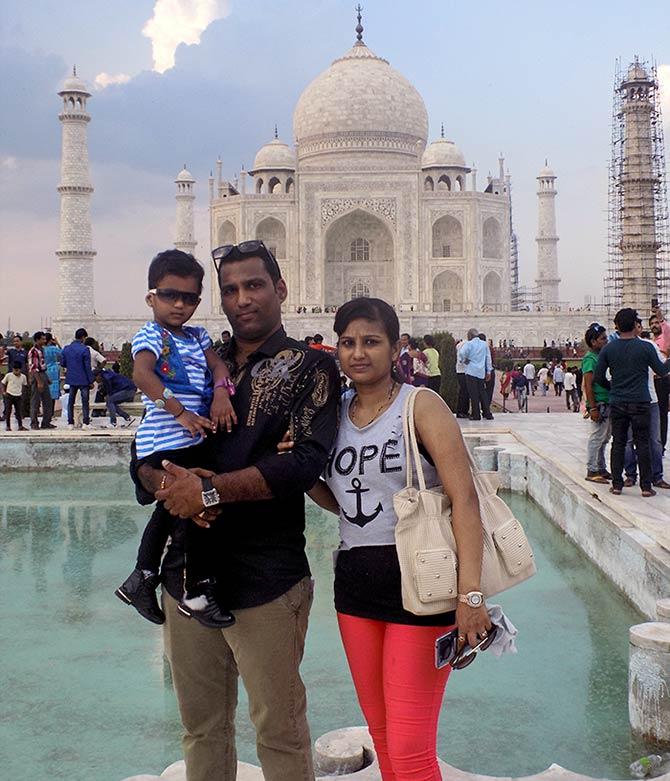 Dheeraj Puthran with his family at Taj Mahal.

---
Have you, dear readers, visited the Taj Mahal and clicked a picture there?
What does the Taj Mahal mean to you?
Share your pictures with us and we'll post the most interesting ones on Rediff.com.
You can mail them to getahead@rediff.co.in (subject: Taj Mahal pics) along with your NAME, AGE and the place where you LIVE.
Do include a little information about what makes your picture of the Taj Mahal so special.
We are looking for original photographs that have been clicked by you.