We asked you dear readers to share your photographs of Taj Mahal and tell us what the monument means to you.
Presenting some of the responses we received.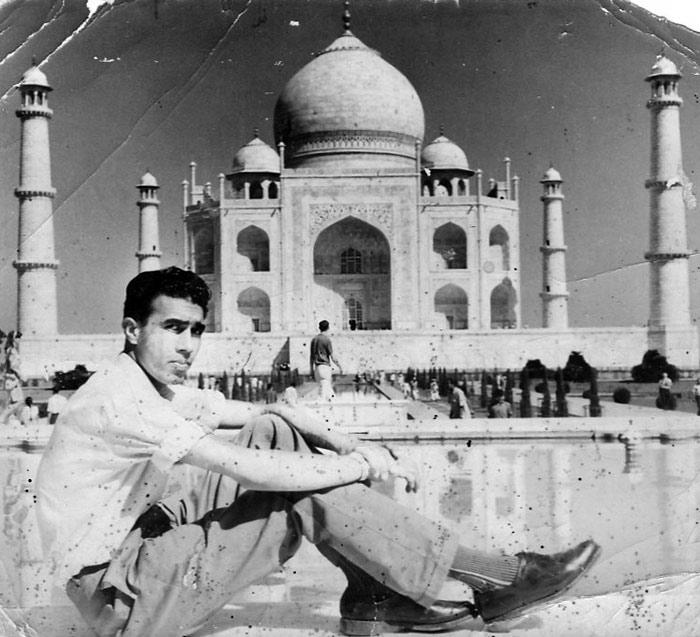 Sanjay C. Zanwar shared two pics of Taj Mahal which feature his father, Dr Chitrakumar D. Zanwar.
"Taj Mahal means a monument of love," he wrote. "Photograph (above) was taken before marriage to get life and love partner."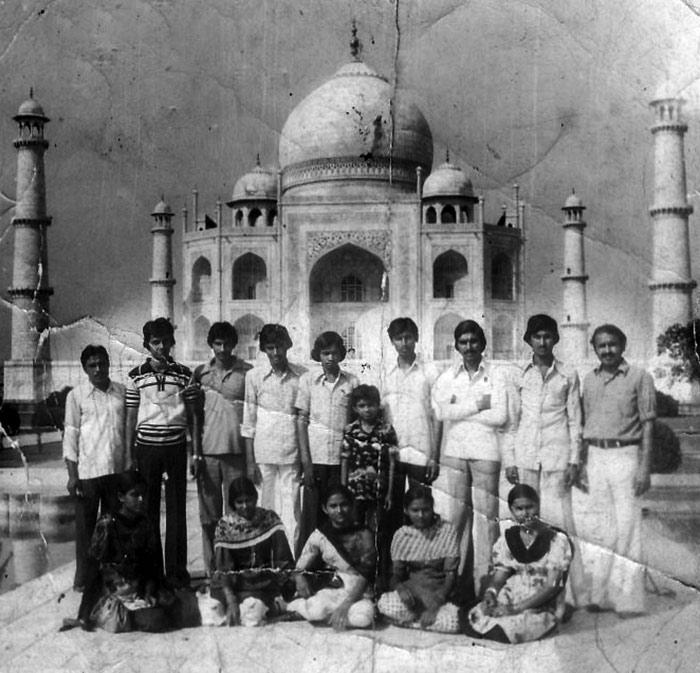 "This photograph was taken after marriage with loving students and son," Sanjay added.
---
According to Rediff reader Hadi Qadri "Taj Mahal is an identity of India".
He explains, "Imagine what it will take to recreate it.
"Go back in history and build a very glorious empire that can deliver one of a kind marvel. Impossible!
"And what does destroying it or changing it buy anyone?
"I have been to Taj (Mahal) and wow what a marvel it is! Notice that I said it's an identity.
"There are other identities. If you don't like this identity, use another monument.
"Or create a new one for this century. Join the race and build the tallest building, an island or another marvel.
"Engage the smartest artists India has to offer and show the world what India is about."
---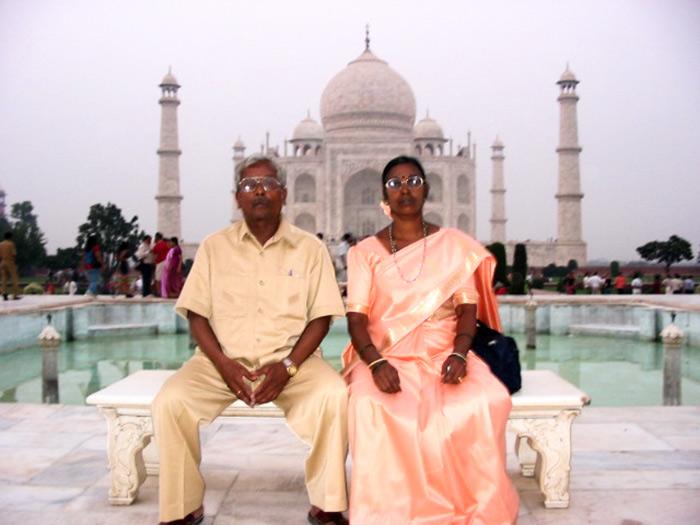 Venkatesh Babu, 36, shared this picture of his parents at Taj Mahal.
"This is one of my favorite pics of Taj Mahal," he wrote.
"I took this for my parents, when we went on a North India Trip in 2003, while I was studying in IIT Kanpur.
"There are many firsts associated with this pic...this was the first time we went on a trip to North India (and it was) the first time we toured independently, without any tourist package or guide.
"We waited in a long queue that day to get this evening shot using my first digital camera.
"Even today, when I look back at this pic, I (am reminded) how great was the time then, and how worth our adventure was!"
---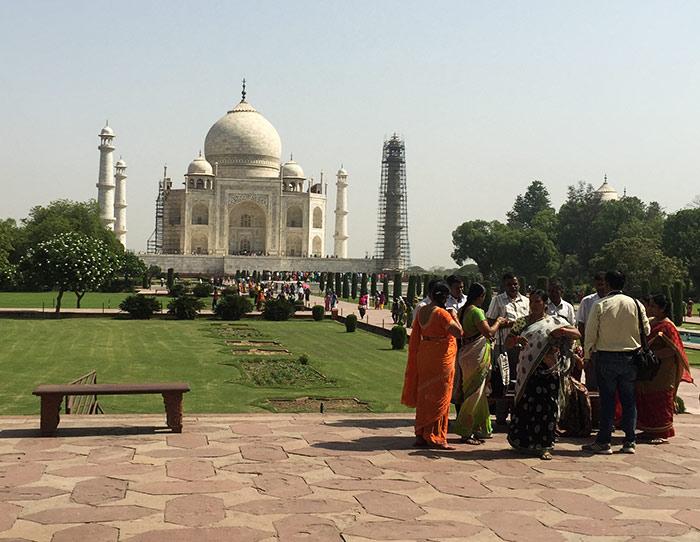 S Mahadevan also shared his pic of Taj Mahal.
"Though it may represent art, dynasty and beauty, it exemplifies love of labour of those who built it stone by stone," he wrote.
"My picture was taken when such work was going on in April 2017."
---
Have you, dear readers, visited the Taj Mahal and clicked a picture there?
What does the Taj Mahal mean to you?
Share your pictures with us and we'll post the most interesting ones on Rediff.com.
You can mail them to getahead@rediff.co.in (subject: Taj Mahal pics) along with your NAME, AGE and the place where you LIVE.
Do include a little information about what makes your picture of the Taj Mahal so special.
We are looking for original photographs that have been clicked by you.