The Lavasa township, described as 'free India's first man-made hill station', is nestled in the Mose valley of Western Ghats, popularly known as the Sahyadris in Maharashtra.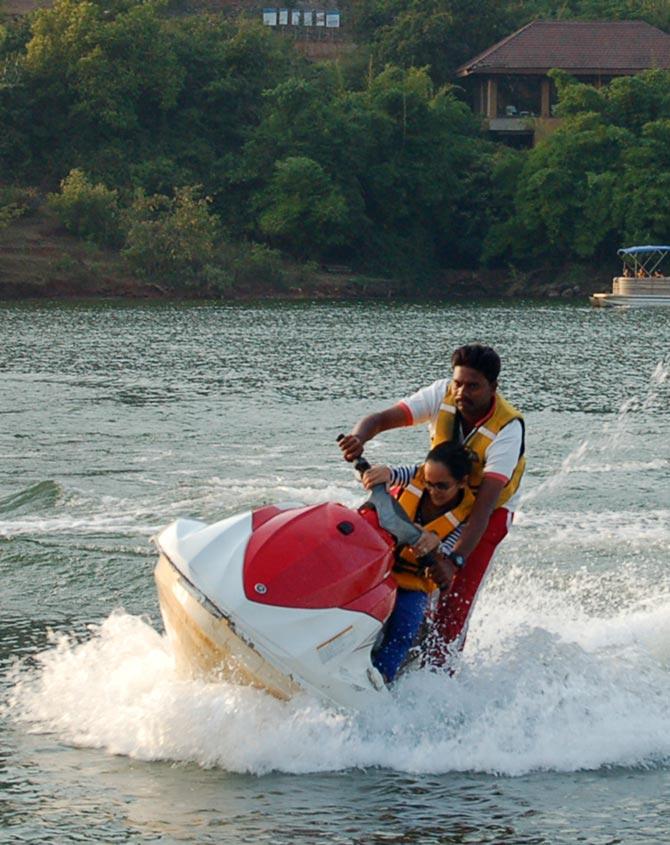 Roughly an hour and half's drive from Pune city (five hours from Mumbai depending on the traffic situation and halts you take enroute), Lavasa offers a peaceful weekend getaway to city slickers looking for a breather from their hectic routines.
Spread across 23,000 acres of land in the valley, the township has just one functional town Dasve at present and has number of hotels that cater to the leisure as well as budget categories, a convention centre and apartment-like guest houses that are lined by sidewalk-cafe-like restaurants that dole out buffets and a-la-carte meals.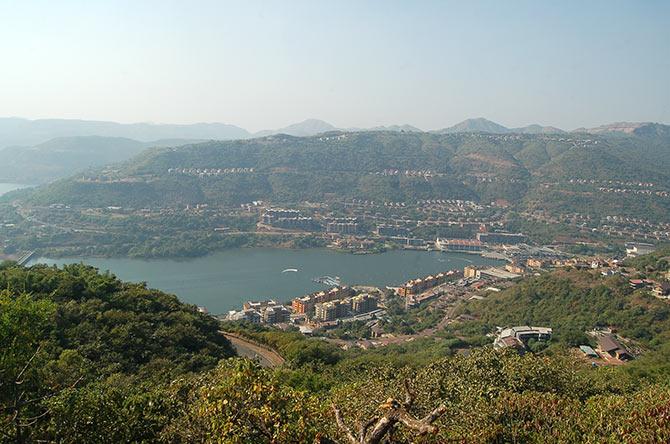 Nestled comfortably atop two overlooking hill slopes and Warasgaon Lake, Dasve offers water sports and entertainment facilities –including a 70-seat theatre -- too.
By 2025, Lavasa Corporation (the organiser of this tour), that has the rights to develop the 23,000 acres as per the Hill Station Policy formulated by the Maharashtra government in 1996, plans to build four more townships along Warasgaon Lake in Maharashtra's Pune district.
While visitors from Pune mostly make day-trips to take in the beautiful landscape, Mumbaikars prefer a weekend trip since it's almost a four-to-five-hour drive from the city.
Getting there is no mean feat though but if you love adventures then your journey by road becomes one.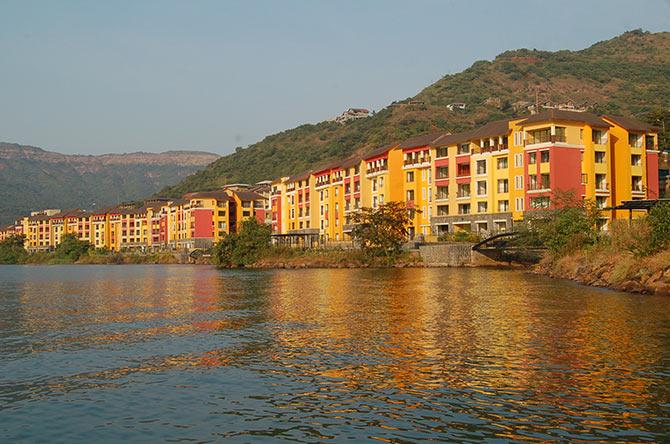 The Lavasa city sits atop the hill and to get there, one must ascend and descend the somewhat steep, serpentine roads that stretch over 30-35 km once you take a right turn (if you are travelling towards Pune from Mumbai and vice versa) from Chandni Chowk, an important junction on the outskirts of Pune.
As I watch fellow passengers get nauseous and start feeling queasy myself as the uphill journey begins, I make a mental note of telling people I know to take precautionary measures before their trip or to skip it altogether.
Once you reach your destination, Dasve strikes as a quaint hill station. You will find visitors thronging the expansive man-made promenade along the Warasgaon Lake with tourists, staff and locals sit by the cafes.
Those interested in adventure sports can travel to Xthrill, a campsite location, another 8km down Dasve (the road condition is not too good but worth taking this rough road), run by Colonel Sayaji Nikam (retired). Xthrill offers extreme sports, recreation sports and also organises team-building session for corporate employees.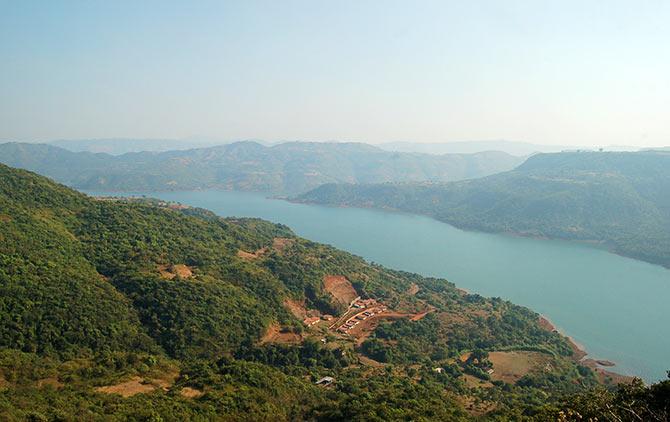 For nature lovers, Dasve has a beautiful nature trail that takes you to the top of one of the hills from where you get to relish panoramic views of the Dasve Township as well as the verdant greenery that surrounds Dasve.
Reaching Lavasa…
From Mumbai: Take the Mumbai-Pune Expressway till Chandni Chowk. Take right for Pirangut and travel about 37 km to reach Dasve. One can also take the Lonavala-Somatne exit to reach Pirangut too.
From Pune: Take left from Chandni Chowk.
One can reach Lavasa from Mumbai-Goa highway via Kolad.
Photographs: Prasanna D Zore/Rediff.com