The engineering marvel defines the Kolkata skyscape and inspires countless photographs every day.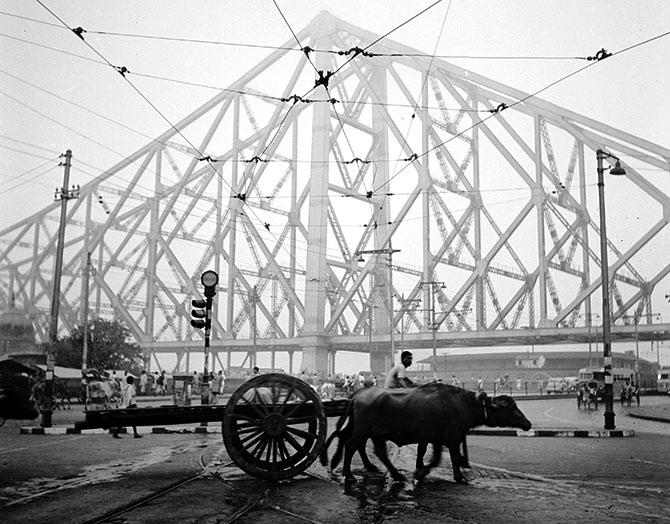 A farmer and his oxcart trudge past the girders of the Howrah Bridge in Calcutta, circa 1950.
The bridge opened in February 1943.
Photograph: Three Lions/Getty Images.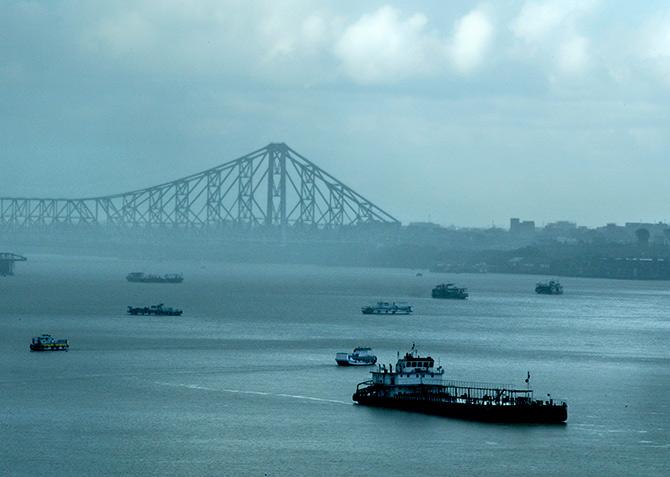 The bridge over river Hooghly connects Howrah and Kolkata.
Photograph:

Jayanta Shaw/Reuters

.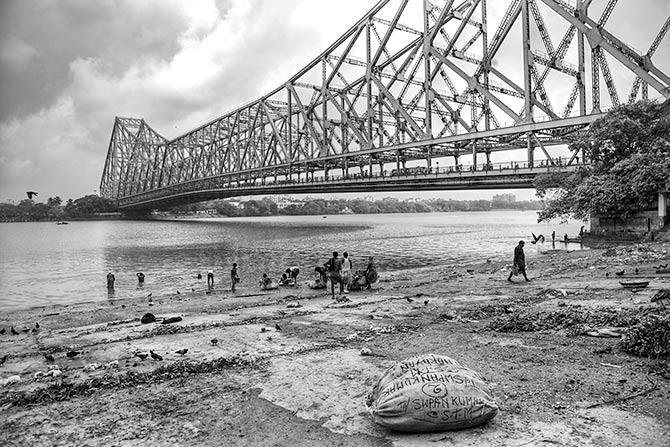 It was the third-longest cantilever bridge -- a bridge that

stands suspended with support on only one end --

at the time of construction,

and is now the sixth-longest bridge of its type in the world.


Photograph: Timothy Neesam/Flickr.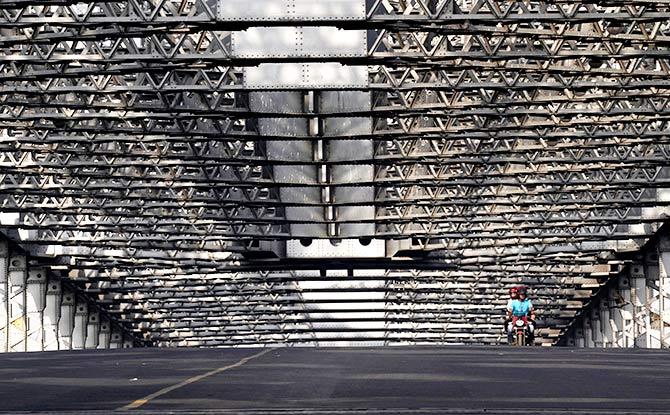 The Howrah Bridge is also believed to be the busiest cantilever bridge in the world.
Photograph:

Rupak De Chowdhuri/Reuters

.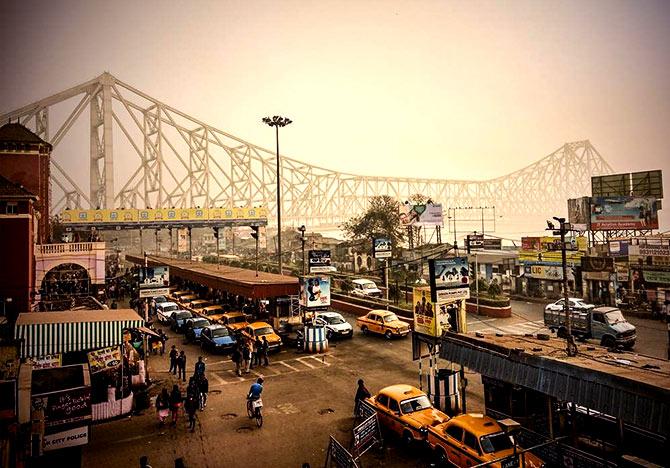 The bridge was first called the New Howrah Bridge as it replaced a pontoon bridge at the same location.
It soon became the Howrah Bridge, and that is how it is still known and recognised despite being renamed as the Rabindra Setu in 1965.
Photograph: @shubhrojyotisarkar/Instagram.
Fun fact: The bridge was constructed using 26,500 tonnes of tensile steel, 23,500 tonnes of which came from Tata Steel.
Lights on at Howrah Bridge!
Photograph: Jayanta Shaw/Reuters.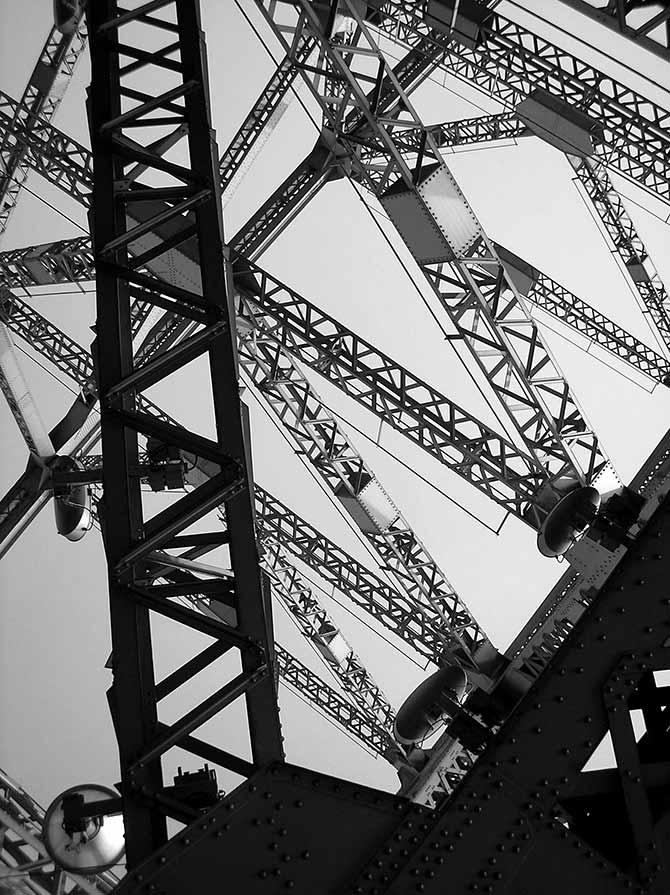 Every detail of the bridge, which doesn't have any nuts and screws (only riveting), is fascinating to photographers...
Photograph: Pooja Joshi Chaphalkar/Flickr.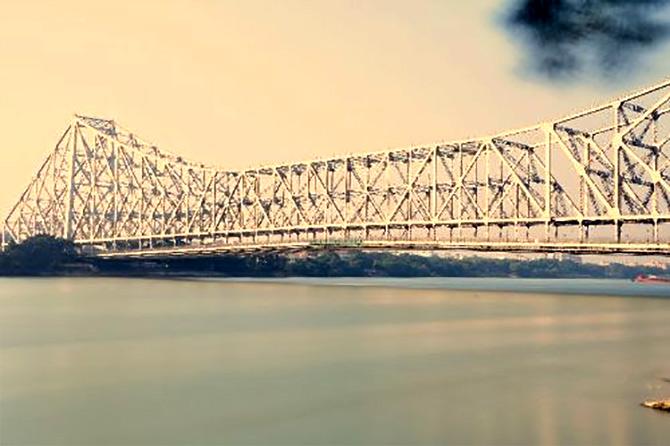 Photographers -- both amateur and professional -- love to capture the bridge from every angle.
This one was shot by a Rediff reader. You can share your #India-Photos too!
Photograph: Debmalya Majumder.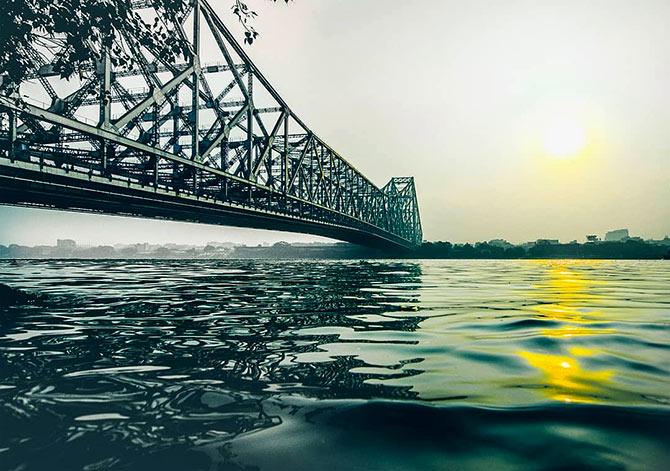 At different times of the day...
Photograph: @itshardknok/Instagram.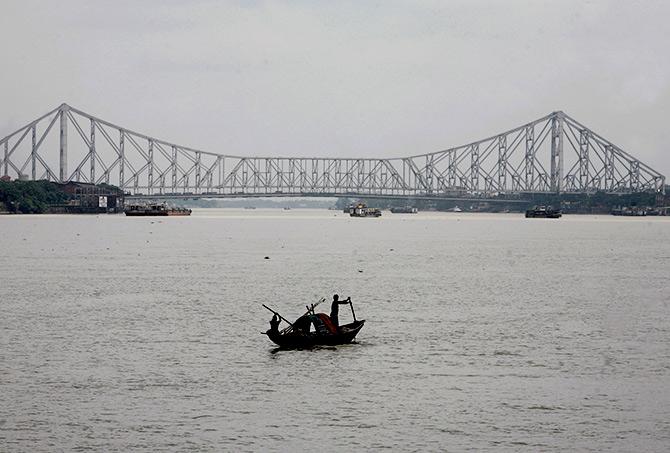 ... And under different weather conditions.
Photograph: Parth Sanyal/Reuters.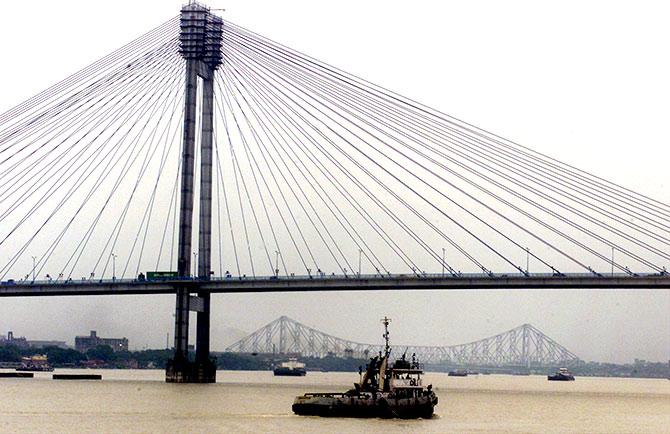 Vidyasagar Setu (Second Hooghly Bridge) in the foreground and Howrah Bridge in the background.
The river Hooghly now has four bridges...
Photograph: Jayanta Shaw/Reuters.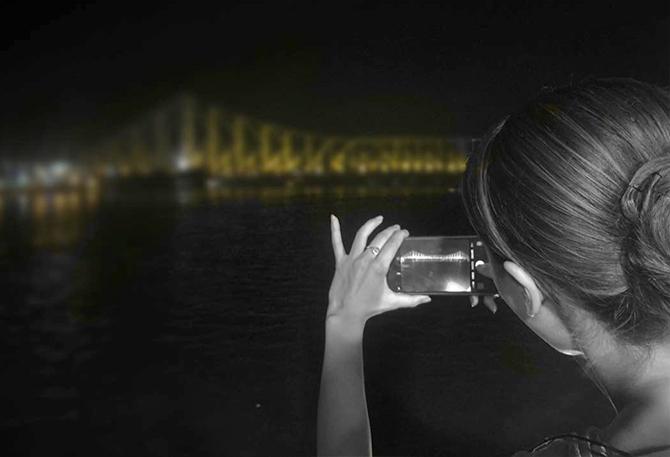 But nothing captures the imagination and the wandering cameras of both tourists and residents of Kolkata more than the iconic Howrah Bridge.
Photograph: @patralekhaa/Instagram.