When anyone mentions Cambodia, the one thing that comes to mind are the pics of Angkor Wat Temple.
However, Rediff reader Niranjan Vaidya discovered there is much more to Cambodia. Scroll down to see some of his pictures.
The royal palace in Phonm Penh: "Built in 1866, it is a relatively recent building in context of Cambodia," he writes.
"It became the seat of power for the Khmer regime once the capital was moved from Angkor Wat."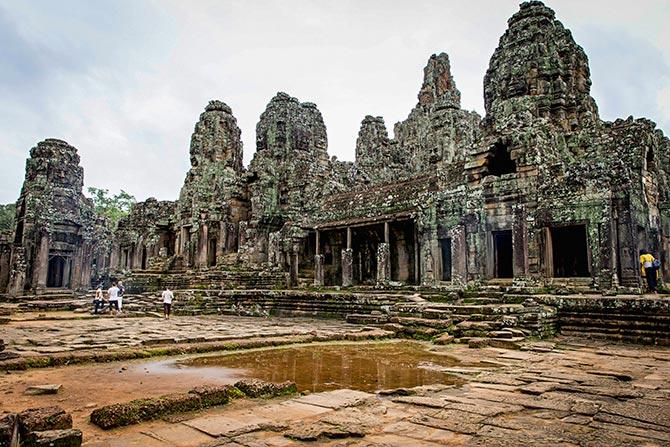 The Bayon temple: The second-most visited temple after Angkor Wat. It is dedicated to Lord Vishnu and is famous for the 200 plus identical faces cut out of sandstone.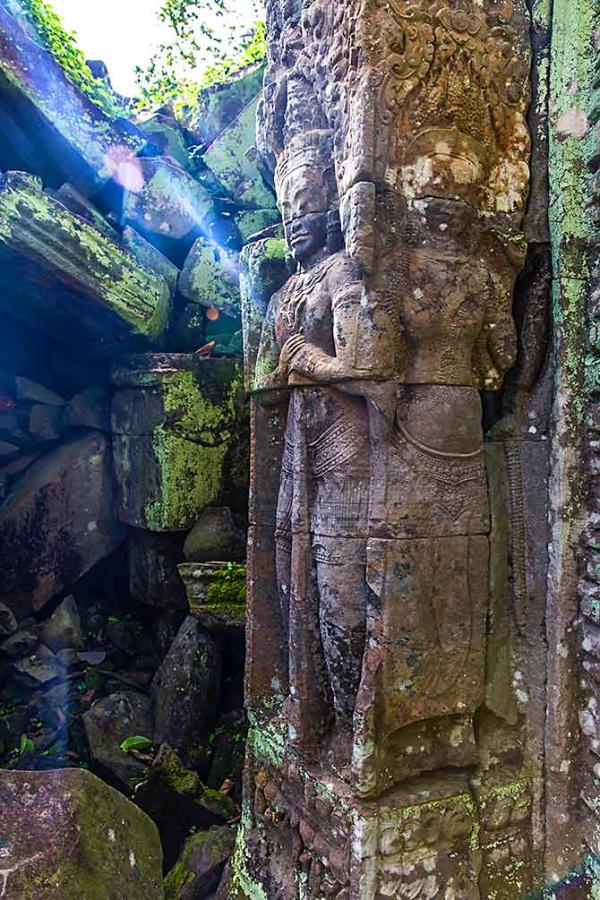 An idol in Preh Ko: The lesser visited temples are equally enchanting with their intricate carvings and are architectural masterpieces in their own right.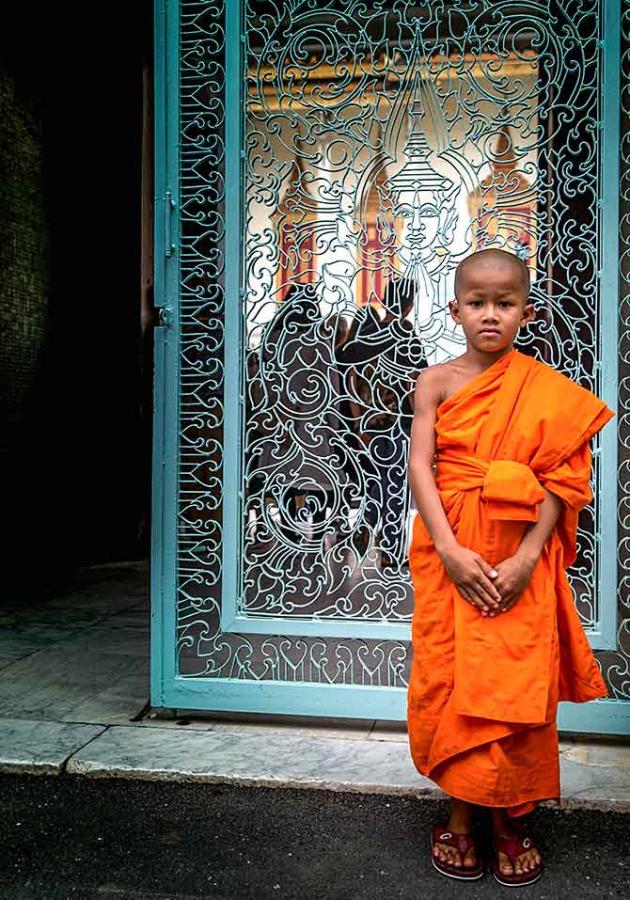 Niranjan Vaidya met this anxious young monk while touring the royal palace. He was on a tour to visit most of the important temples and monasteries in the country with his teacher, as a part of his curriculum.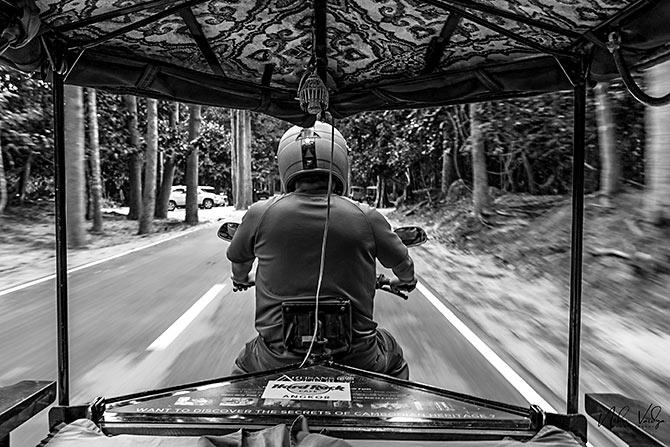 Tuk Tuk, the lifeline of Cambodia: The drivers are extremely tourist friendly and gracious. The rides are pretty cheap as well.
Rice balls: Like most of South East Asia, delicious snacks are always around the corner.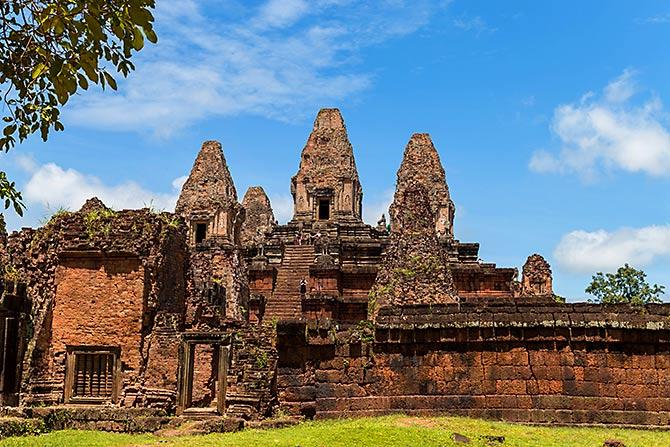 Preah Rup: Dedicated to Lord Shiva, this temple was built in 10th century.
This temple is a different due to its colour, which comes from the combination of bricks and the sandstone.
It also has a steep climb of almost 50m along the 100 odd steps.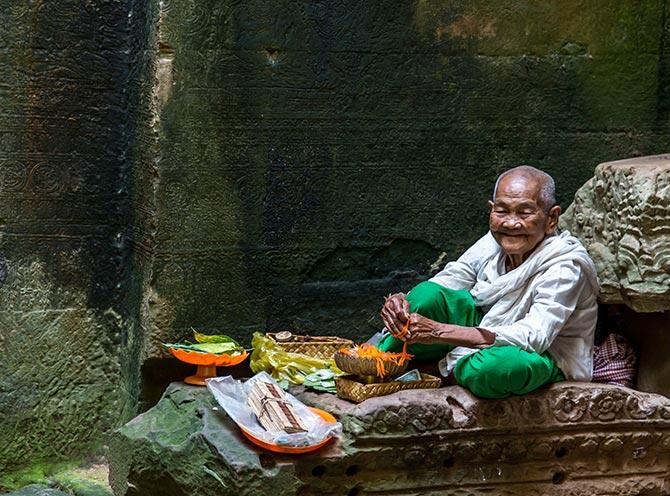 A lucky charm: An old monk has made this damp, dark corner of the temple her own.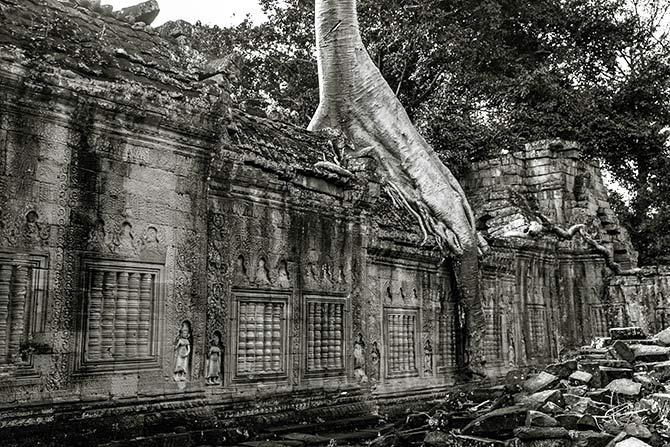 Beng Melea: Ruins around 60 km from the main temple cluster of Siem Reap are not flooded with tourists and takes you back in time.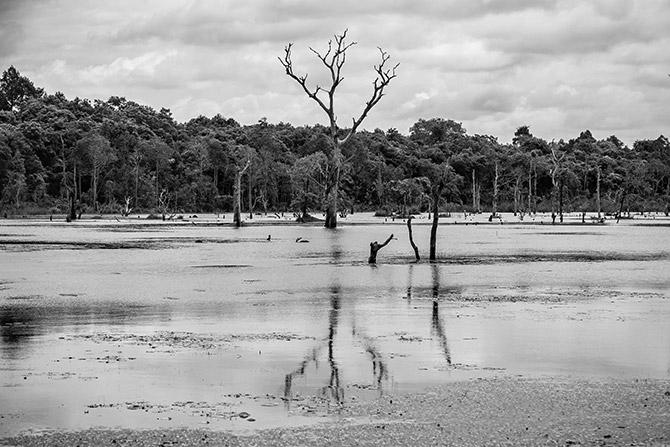 Neak Pean: A temple dedicate to Lord Shiva is surrounded by this huge manmade moat.
"The silence and the ambience can get very eerie sometimes," says Niranjan.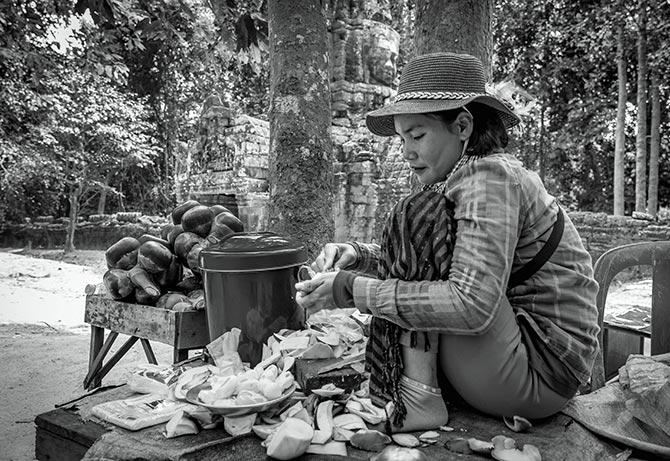 Palm fruit or ice apple: An excellent thirst quencher in the hot and humid weather.