The National Geographic Traveler magazine has released its go-now destinations for 2015. And apna Hyderabad is on it!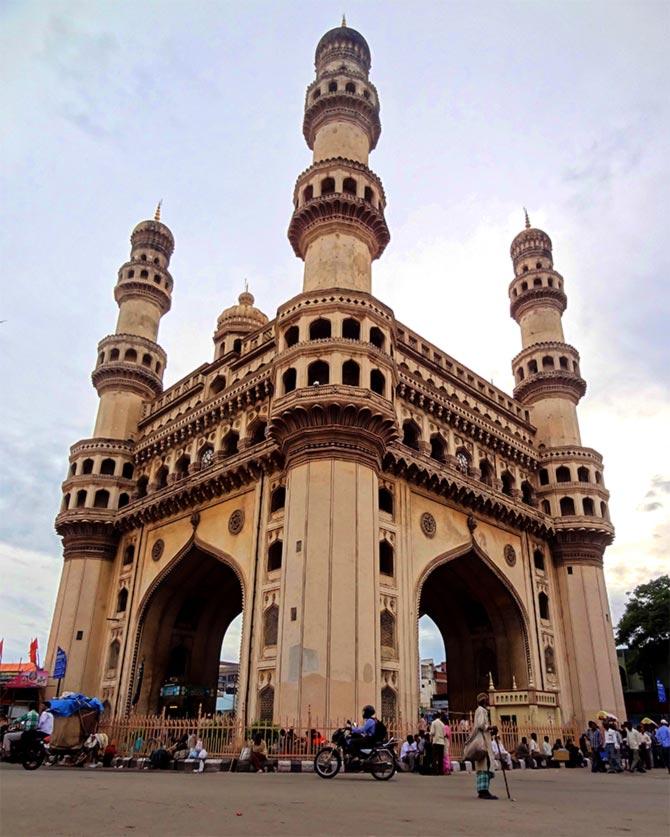 Photograph: Gopikrishna Narla/Creative Commons
From the iconic Charminar to the splendid Falaknuma Palace and the Mecca Masjid -- turn the corner and history seems to peek out.
Then there are the lakes -- Hussain Sagar and Sharmipet -- and the gardens and the parks and of course the eponymous Hyderabadi Biryani that must be slow cooked to perfection.
And in stark contrast is another world, a city made of concrete and glass and programming codes.
Hyderabad is your classic example of old meeting the new, where the muezzin's call for prayer jostles for space amidst the honking of the cars.
Surely the city of Hyderabad has come a long way from the time of the Nizams, the rulers who provided patronage to poets and artists.
And it seems just the place you should visit in 2015!
---
The Presidio of San Francisco, USA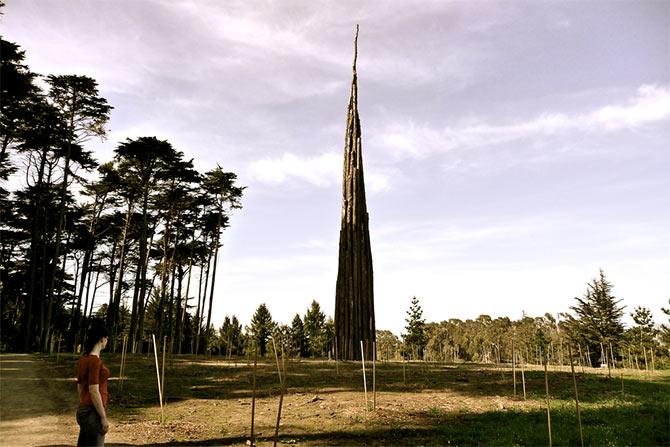 Photograph: Brad Coy/Creative Commons
It offers stunning views of the Golden Gate Bridge and is the place for exhibitions performances and picnics and is the pride of San Francisco.
But the original purpose of Presidio was not recreation.
The former US military base was meant to defend the bay against invaders and for the longest time was a posting that officers dreamt of!
The lush woods and breathtaking vistas are now the headquarters of Star Trek's Starfleet Command and of course open to public.
Take a walk down the eucalyptus-scented Lovers' Lane, hike along its various tracks or just strip down and sunbathe at Baker Beach.
We really don't see why you shouldn't be visiting this one! :-)
(Seen above is sculptor Andy Goldsworthy's almost hundred-foot-tall sculpture Spire.)
---
Zermatt, Switzerland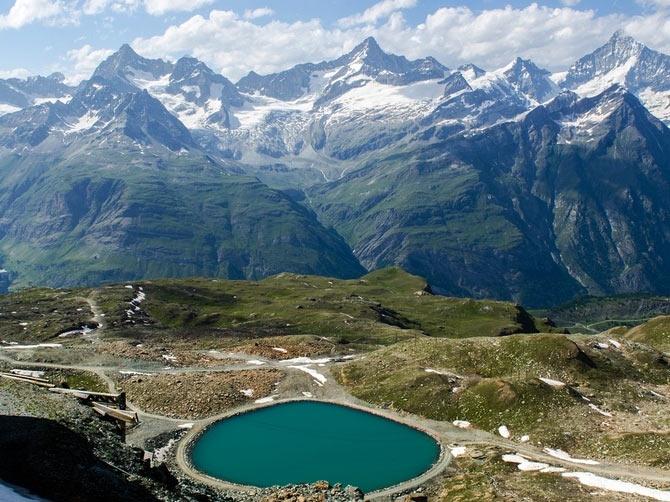 Photograph: Terra3/Creative Commons
As such, you don't really don't need a reason to visit Switzerland but if you do, Zermatt could be it!
The only village on the Swiss side of the majestic Matterhorn has been the place to visit since July 14, 1865 when the British adventurer Edward Whymper made the first ascent of the peak.
This year marks the 150th anniversary of the ascent.
So expect tons of celebrations but also be ready to return poorer because this car-free place also happens to be quite, quite expensive!
Zermatt also happens to be in Lonely Planet's list of places to visit next year and for good reason!
---
National Mall in Washington DC, USA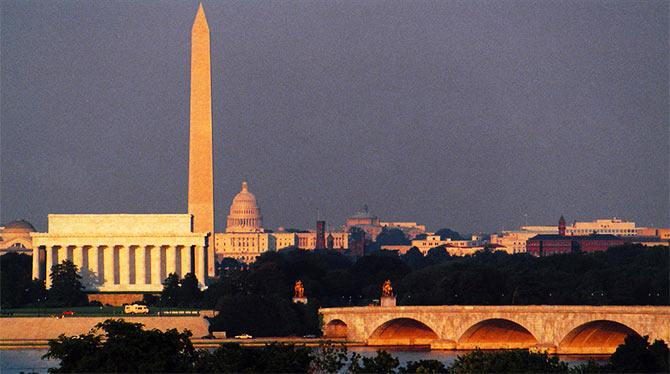 Photograph: Ron Cogswell/Creative Commons
Also on LP's list is Washington DC, the home to National Mall.
The National Mall itself houses some ten museums including the National Museum of Natural History, National Air and Space Museum and the National Museum of American History among others.
Landscaped gardens, open spaces and stunning boulevards -- the National Mall is also the place where Martin Luther King Jr gave his historic 'I have a dream' speech.
2015 also marks the 150th anniversary of Abraham Lincoln's assassination and artefacts related to the assassination (such as the pistol that fired the shot), and the 16th president (like his famous hat) will be on display and several activities will mark the sombre occasion.
If you happen to be a Yankophile, DC is the city to be in!
---
Corsica, France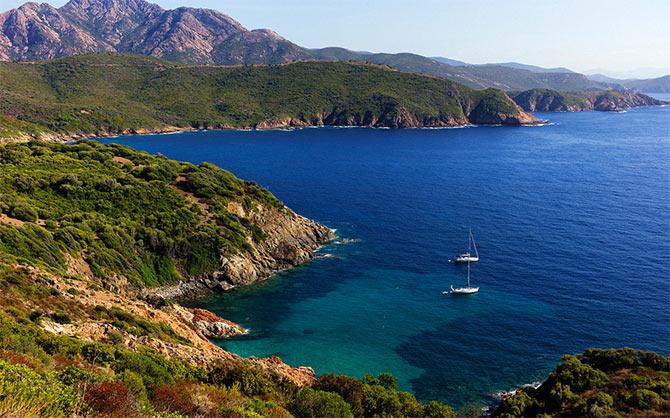 Photograph: Terence S Jones/Creative Commons
The birthplace of Napoleon Bonaparte, Corsica has been a part of France for more than two centuries.
Yet the island retains its unique customs, language and cuisines as the Corsicans are extremely proud of their identity.
The magical island offers fabulous beaches, valleys, forests and hilltop villages.
Hike, canoe or just enjoy the company of these incredibly proud people.
The folks at Traveler are pretty sure your vacation won't go waste!
---
Choquequirao, Peru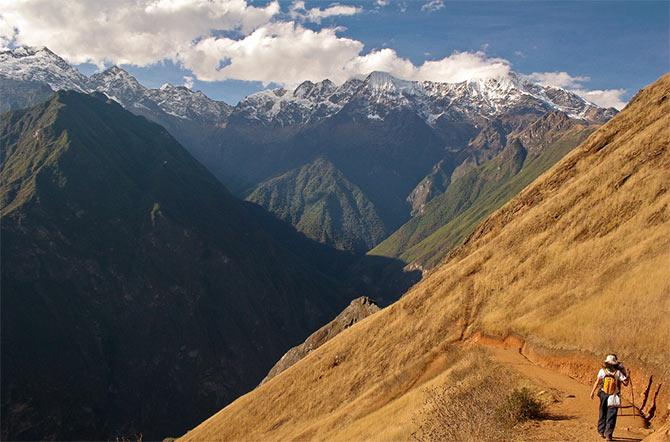 Photograph: Miradas.com.br/Creative Commons
There is no railway or a bus service that'll take you there.
So if you really want to see the ruins of the Inca city of Choquequirao, you have little choice but to hike to the site that stands at 9800 feet.
Which in some ways is a great thing because by all standards only 20 to 30 people travel here in the peak season!
However with the Peruvian government intending to construct a tramway to Choquequirao to give tourists an alternative option to Machu Picchu, this is bound to change.
---
Sark in Channel Islands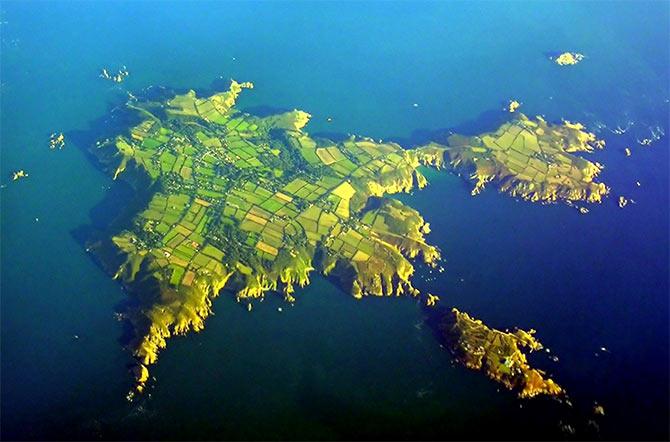 Photograph: Phillip Capper/Wikimedia Creative Commons
The fourth smallest of the Channel Islands, Sark is the place to head to if you want to escape the noisy everyday world.
spend your days swimming or just walking along its various pathways or hire a bicycle and explore the wonderful little island.
Sounds fun, doesn't it?
---
Koya-san, Japan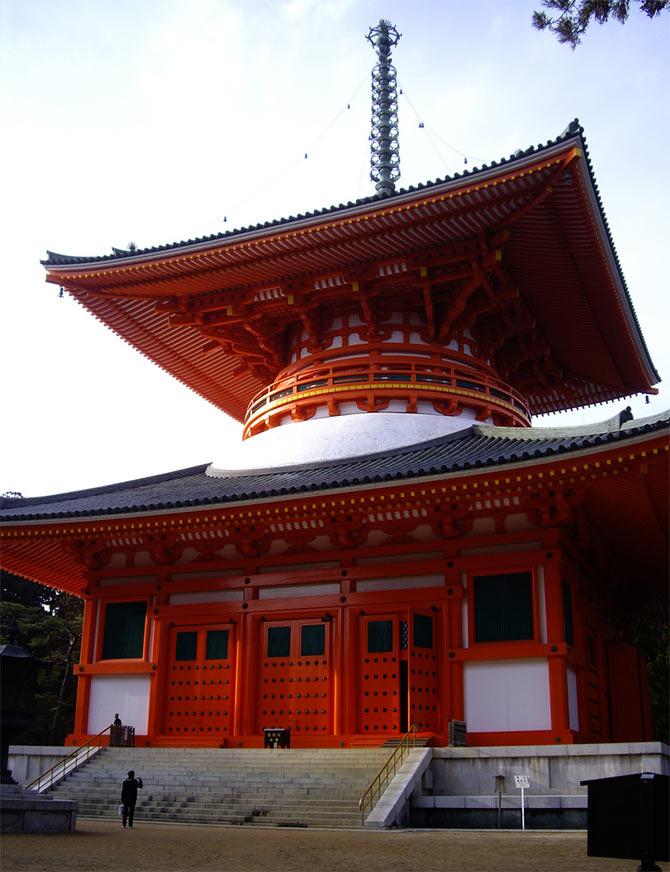 Photograph: Danirubioperez/Creative Commons
The Koya-san monastic complex offers a great opportunity to stay within the temple lodging and catch a glimpse of the traditions of Shingon Buddhism.
Needless to say, this complex, surrounded by thick forests and eight peaks, isn't the place to be if you're looking for an adrenalin rush.
---
Oklahoma City, USA
Photograph: Kool Cats Photography/Creative Commons
Oklahoma City is one of the most promising places to visit in the US according to National Geographic Traveler.
An 11-acre white-water rafting centre is due to open in 2015 and the Midtown district has undergone a vast change with condos, Dust Bowl lanes and even a 1970s-style bowling alley.
So pay it a visit and doff your cowboy hat to a city that is proud of its cowboy heritage.
---
Maramures, Romania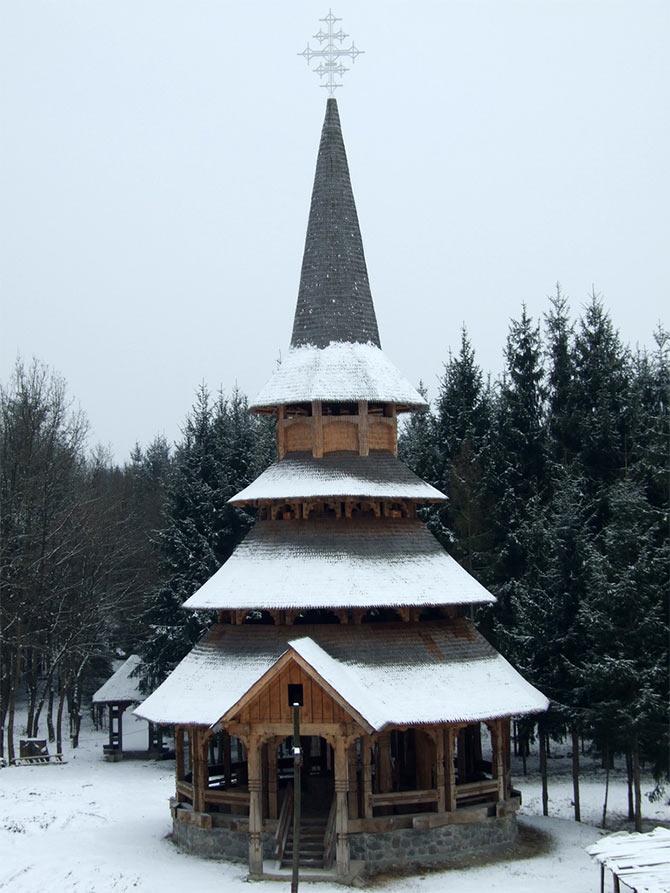 Photograph: CATpisces/Creative Commons
The Romanian county of Maramures is seen to be believed.
Maramures that has remained untouched by the industrialisation campaign during Romania's communist period takes pride in its pastoral and agricultural traditions.
Grass is often cut by hand and not machine, bike trails are upgraded instead of asphalting roads, tools and gates and houses are all made of wood and not concrete.
UNESCO-designated churches (also made of wood, duh) narrate tales of saints and sinners and have vivid paintings and colourful wooden crosses seem to laugh in the face of death.
Stay in several of the family-run guesthouses and take a walk or cycle around this idyllic place that is so blissfully stuck in time.
We cannot wait to go! Can you?