Rediff readers have been sharing their best #India-Photos. You can share yours too.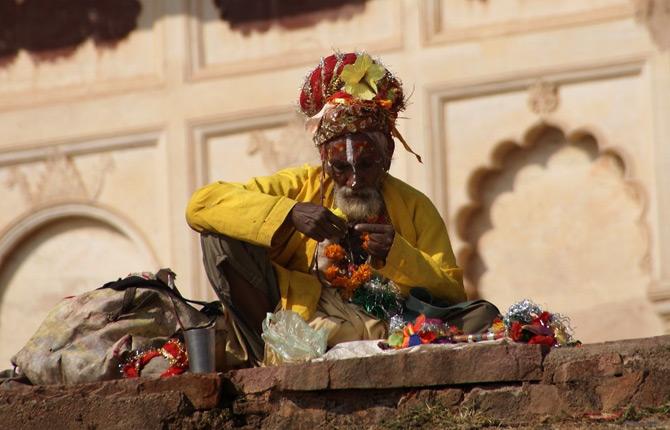 Palanki Narayana sends us this photo clicked at Orchha, Madhya Pradesh.
Sharing some more information, Palanki adds, 'Sadhu at Lakshmi Mandir. There is no idol or worship in the temple. The holy man is preparing the garland for his own adornment. Note the hibiscus flower in his head gear.'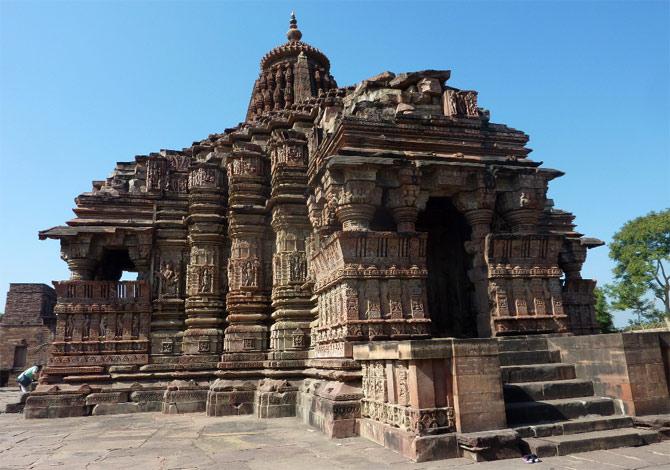 Have you ever visited the stunning Neelkanteshwar temple in Udaipur, Madhya Pradesh? Palanki Nayayana provides a glimpse.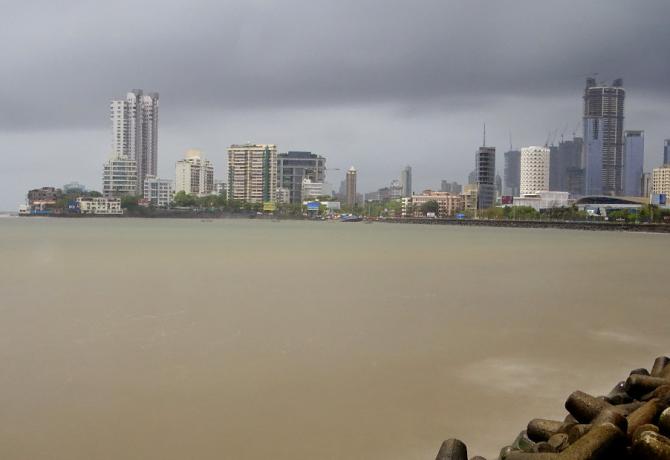 Debmalya Mazumder sends this beautiful image of Mumbai.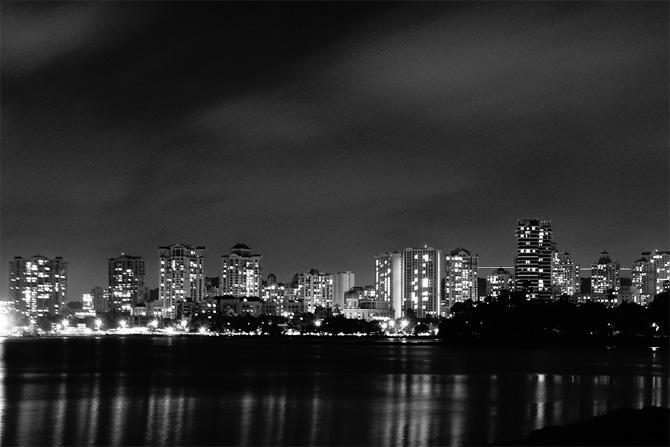 Here's Mumbai after the sun sets, also captured by Debmalya Mazumder.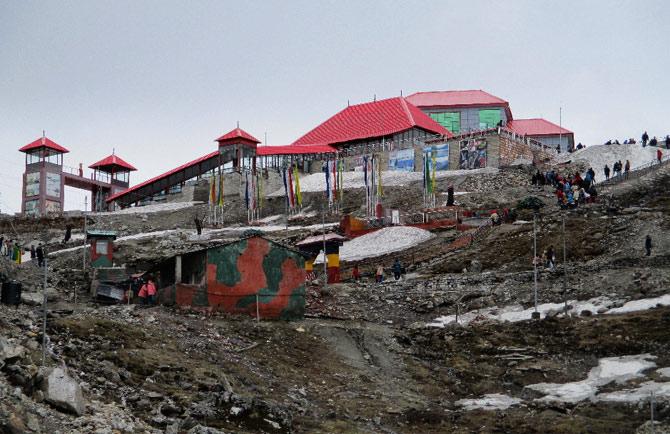 When Ankit Gupta visited the Nathu La Pass in Sikkim earlier this year, he could not resist clicking this beautiful picture.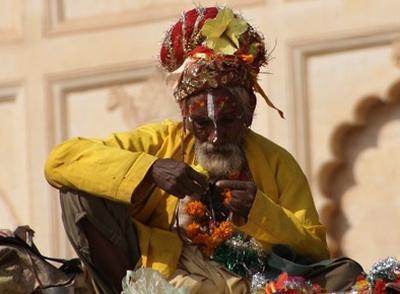 ---
Follow this link to post the best of your #India-Photos and we will publish them right here on Rediff.com!
You can see all the published photographs here!
Disclaimer: The photographs featured in this series are, to the best of our knowledge, original entries submitted by readers.
Rediff.com does not assume any responsibility for their originality.